The votes are in. Per ESPN's Adam Schefter (via Twitter), NFL players have ratified the proposed collective bargaining agreement, signaling another era of labor peace between the union and the league. The new CBA will run through the 2030 season.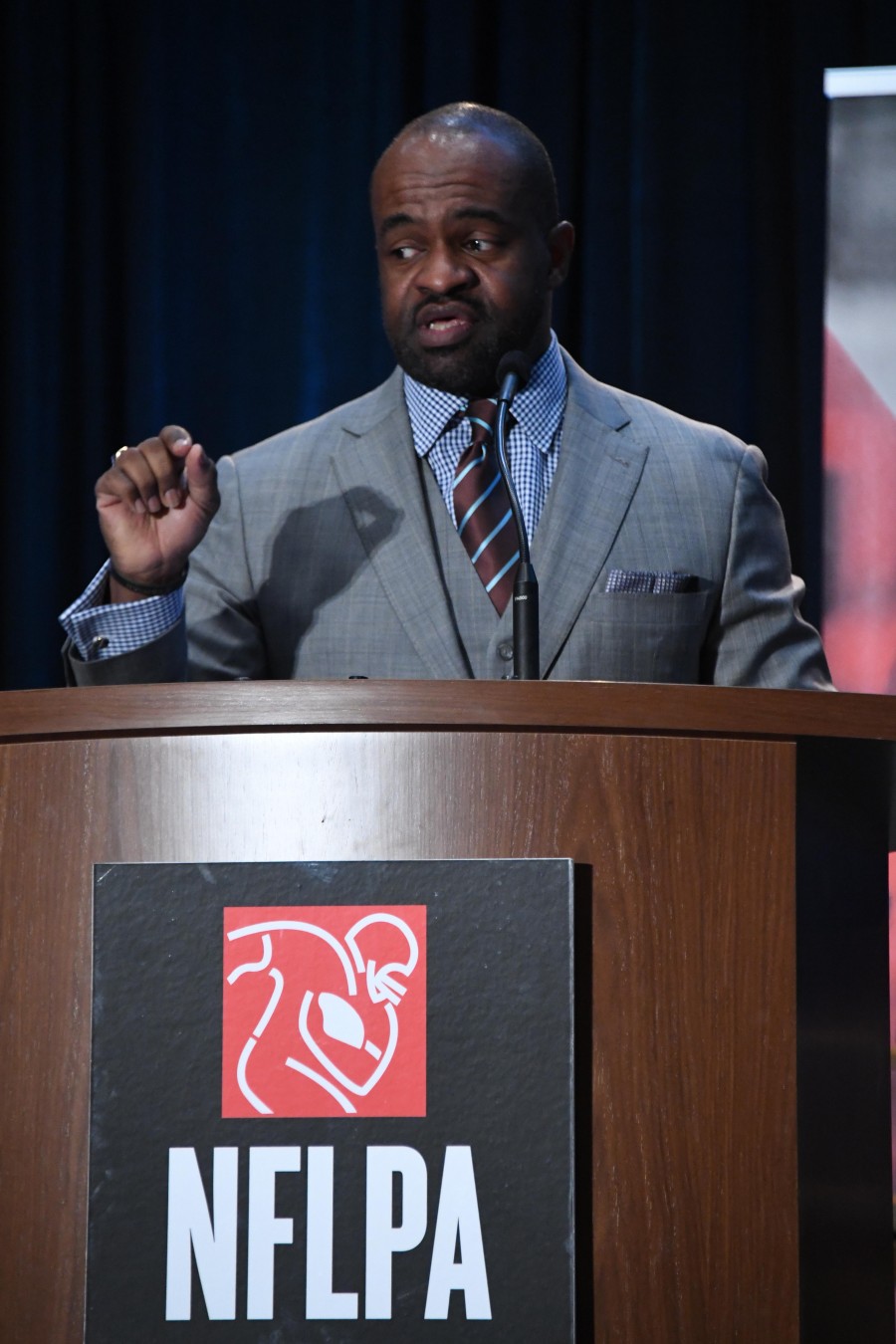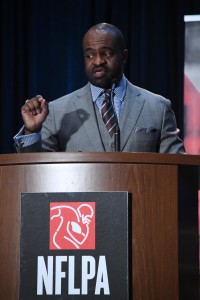 The final count was incredibly close. About 80% of dues-paying players made their voices heard — which, as Brooke Pryor of ESPN.com tweets, was more than many expected — and 1,019 players voted to approve against 959 votes to reject. The prospect of playing out the 2020 season under the old CBA was very real, and that could have resulted in a work stoppage in 2021.
There is plenty to unpack here, but we have been covering the CBA negotiations from Day 1, so by clicking the "Collective Bargaining Agreement" tag at the bottom of this article, you can read through all of our CBA-related posts to see exactly what this agreement means for the league. However, we would be remiss if we didn't point out a few highlights:
The playoffs will expand to seven teams per conference in 2020;
We will see a 17-game season at some point in the near future, perhaps as early as 2021;
There will be an increase in minimum salaries;
Players will obtain a bigger share of the league's total revenue (48-48.5%);
Rosters will expand from 53 to 55 players (with active rosters increasing from 46 to 48 players). However, the two extra players will be practice squad players;
Practice squads will expand from 10 to 14 players;
Fifth-year options for first-round picks from 2018 forward will be fully-guaranteed (not guaranteed for injury only), will be based on performance, and can be as high as the franchise tag number for the player's position;
All pension amounts increase by 10%;
There will be no marijuana-related suspensions.
This also means that teams who would have been permitted to use the franchise and transition tags in 2020 (namely, the Cowboys and Titans) will now only be able to use one of those tags. On the flip-side, cap-strapped teams like the Saints can release players and spread their dead money hit over two seasons by designating such players as post-June 1 cuts. Likewise, it will be much easier for teams to spend cash in free agency now, because they can push cap charges into future years.
Furthermore, the league has now set the 2020 salary cap at $198.2MM. That is lower than what some expected, but still a $10MM increase over the 2019 figure. Larger jumps are expected in 2021 and beyond, and now the league can focus on securing new TV deals, which will only increase the total pie.
The complicating factor in all of this, of course, is the coronavirus pandemic that has had a wide-reaching impact throughout the sports world. The league did not want to make any changes to its schedule prior to the CBA vote, but now that the CBA has been approved, the league and union will discuss delaying the start of free agency. As of right now, the legal tampering period is slated to open tomorrow, March 16, with free agency set to open on Wednesday, March 18.
The NFLPA's statement on the vote can be found here. Commissioner Roger Goodell's statement can be found here. Dan Graziano of ESPN.com also does an excellent job of analyzing the key points of the new CBA.
Follow @PFRumors