Has it been three years already? On this date in 2017, the 49ers acquired quarterback Jimmy Garoppolo from the Patriots in exchange for a 2018 second-round pick.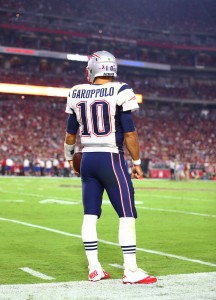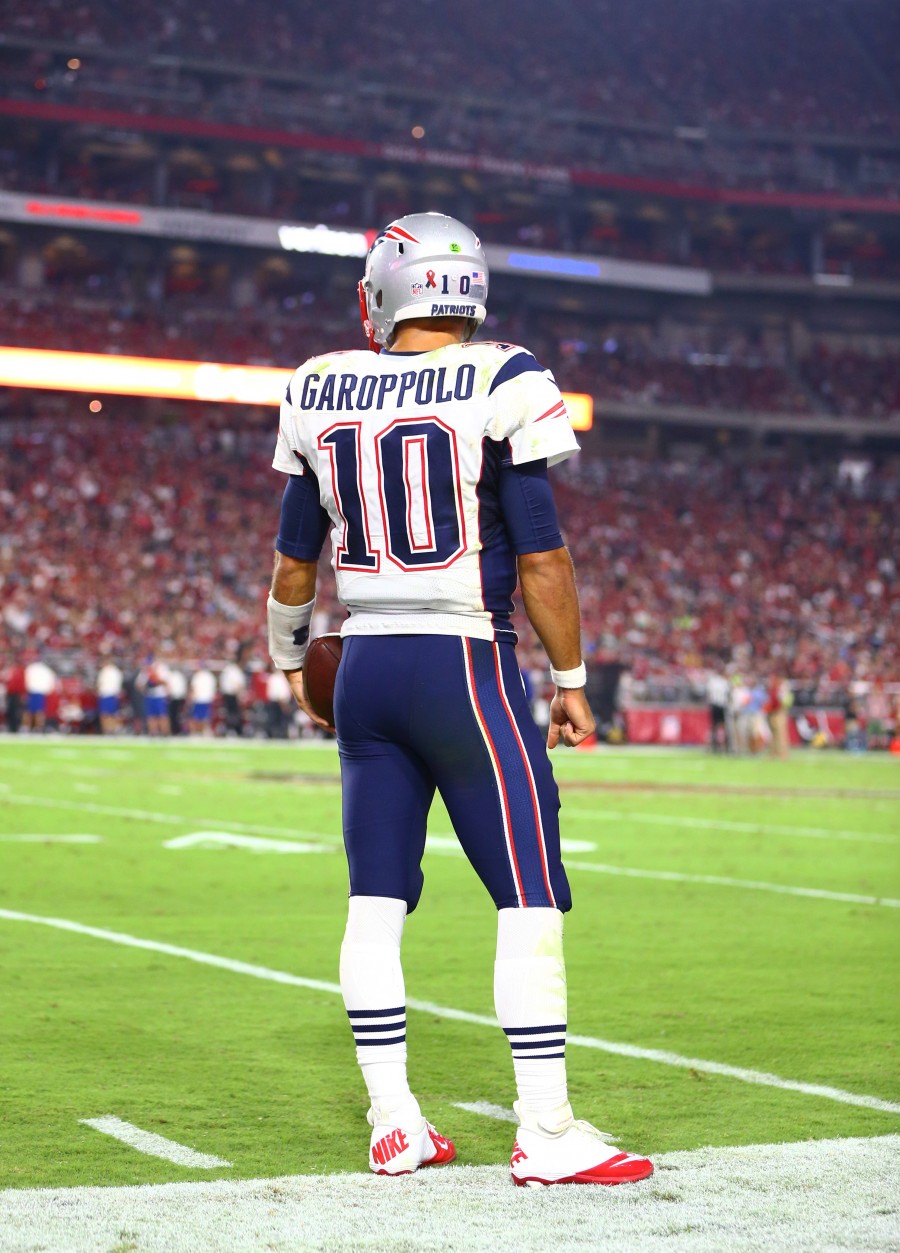 The deal was a stunner on multiple levels, especially since New England hadn't expressed in any interest in moving Garoppolo despite the presence of Tom Brady under center. Bill Belichick & Co. reportedly rejected multiple trade offers in exchange for Garoppolo before the draft, and instead dealt third-string quarterback Jacoby Brissett to the Colts before the season began.
Some believed that the Patriots would use the franchise tag on Garoppolo in the spring of '18 before trying to trade him. Instead, they dealt Brady's heir apparent just before the deadline in a deal that raised eyebrows for many. Some wondered whether the Patriots could have gotten more, or if Belichick had truly explored every possible trade partner for Garoppolo. The Browns, for example, were keenly interested in Jimmy G, but Belichick reportedly wasn't interested in helping his former employer.
Garoppolo offered limited NFL experience outside of two starts for New England in 2016 while Brady was serving a four-game suspension. Garoppolo played well in his time on the field, but he was injured early in his second start, so the regular season film on him is extremely limited. Still, Kyle Shanahan saw a future franchise QB in the youngster, and ownership was willing to work with him on a pricey long-term extension before he could walk in free agency.
For the Patriots, the deal signaled confidence in Brady's vow to play for several more seasons, despite the fact that he was already 40 years old. Brady made good on his promise, though he's now defying Father Time in Tampa Bay. Signing a backup to a top-tier, multi-year contract was never a real option and a one-year, top 5 QB salary was certainly not the Patriots' style. There was no circumstance in which Jimmy G could have held the clipboard for Brady for another three years, but it's fair to second guess the Patriots' timing. Had they traded Garoppolo prior to the 2017 NFL Draft — and considered all suitors equally — they could have scored a much larger haul.
Photo courtesy of USA Today Sports Images.
Follow @PFRumors