Pro Football Rumors recently launched an official Instagram account (@ProFootballRumors) and it's a must-follow for NFL fans. Each day, we share conversation-inspiring images about the hottest topics in football. From there, we invite you to give us a like, weigh in with your thoughts in the comments section, and even share the link with a friend.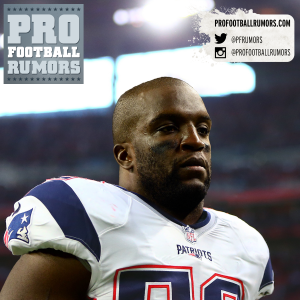 Eager to see some of this year's top acquisitions in their new uniforms? Our Instagram recently churned out jersey swaps for new Patriots linebacker David Harris as well as new Titans receiver Eric Decker. We also gave everyone a sneak peek at Jeremy Maclin in his Ravens gear.
Let's be honest – your Instagram feed should have more than just fitness models and delicious food. If you're not already, follow Pro Football Rumors on Instagram today!