Philadelphia announced today that it will be activating first-round defensive tackle Jordan Davis off of injured reserve following a four-week stint off the active roster. In a corresponding move, the Eagles placed safety C.J. Gardner-Johnson on IR.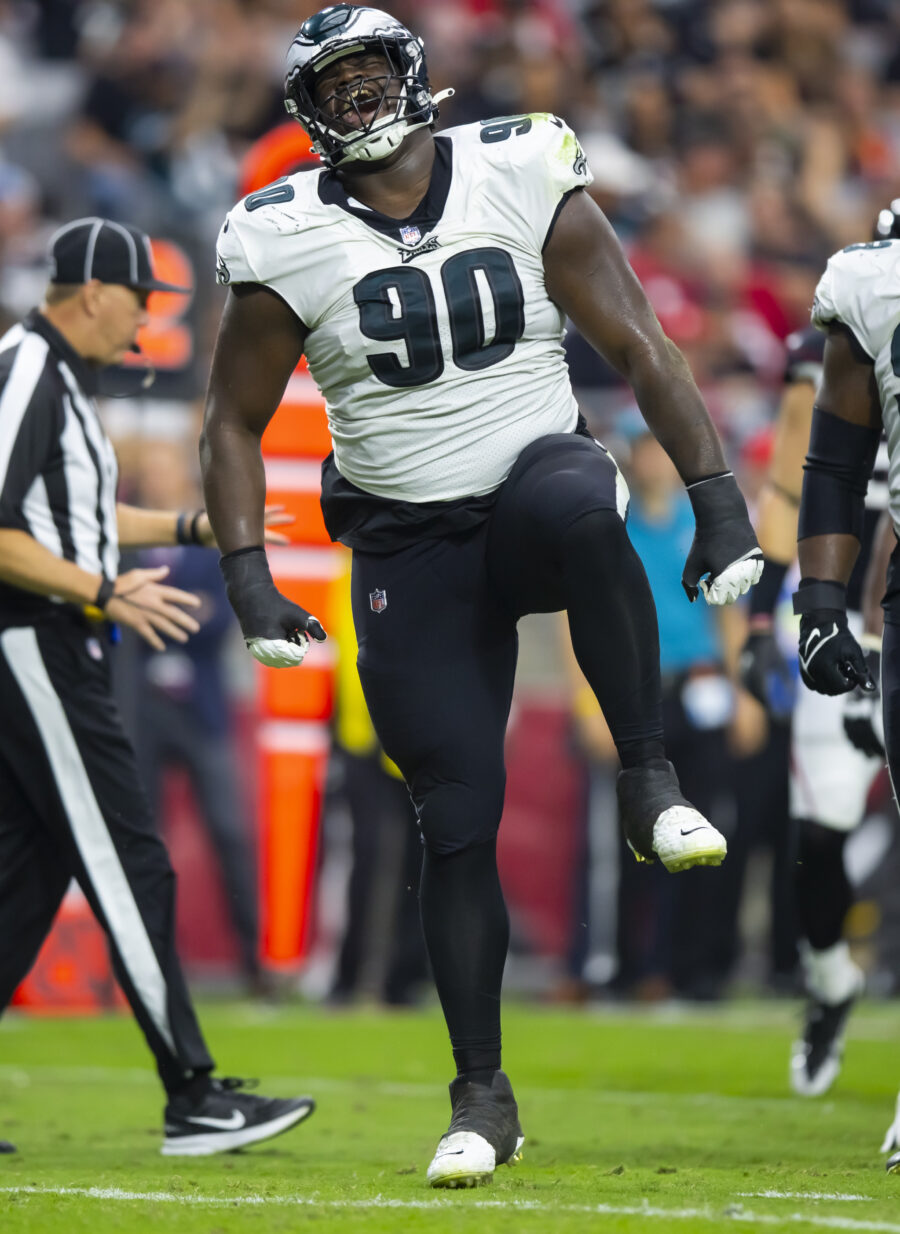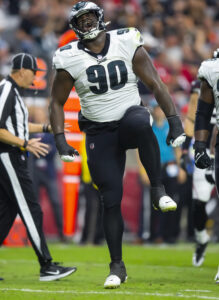 Davis started off his rookie season coming off the bench behind Eagles starting defensive tackles Fletcher Cox and Javon Hargrave. Philadelphia couldn't keep the No. 13 overall pick off the field, though, and soon began starting all three players each game.
In Davis's absence, the Eagles turned to Marlon Tuipulotu until he found his way to the IR, as well, with a torn meniscus. The team then turned to Linval Joseph after signing him and fellow veteran Ndamukong Suh in consecutive days. It's reasonable to expect Davis to return to the starting lineup alongside Cox and Hargrave in his return, returning Joseph to backup duties with Suh. It's speculative, but Davis returning as soon as he is eligible could be a strong sign that he is completely ready to return with no lingering effects from the high ankle sprain that landed him on IR in the first place.
Following news that Gardner-Johnson, the team's starting safety, would be out indefinitely with a lacerated kidney, his placement on IR doesn't come as much of a surprise. If he can make a speedy recovery, Gardner-Johnson should be eligible to return in time for the final two games of the regular season and a likely Eagles postseason run.
The league's interceptions-leader will likely be replaced by undrafted rookie out of Middle Tennessee Reed Blankenship. Although it seems like a big downgrade on paper, Blankenship showed his potential almost immediately, intercepting Packers quarterback Aaron Rodgers shortly after coming into last week's game to replace Gardner-Johnson.
In addition to the two IR transactions, the Eagles have also promoted linebacker Christian Elliss from the practice squad as a standard gameday elevation for this week's matchup against the Titans.
Follow @PFRumors