The Eagles have been dealt notable blows on each side of the ball recently, but they are in line to get both tight end Dallas Goedert and defensive tackle Jordan Davis back before the postseason begins. ESPN's Adam Schefter reports that the Eagles expect both players to be activated later in the regular season.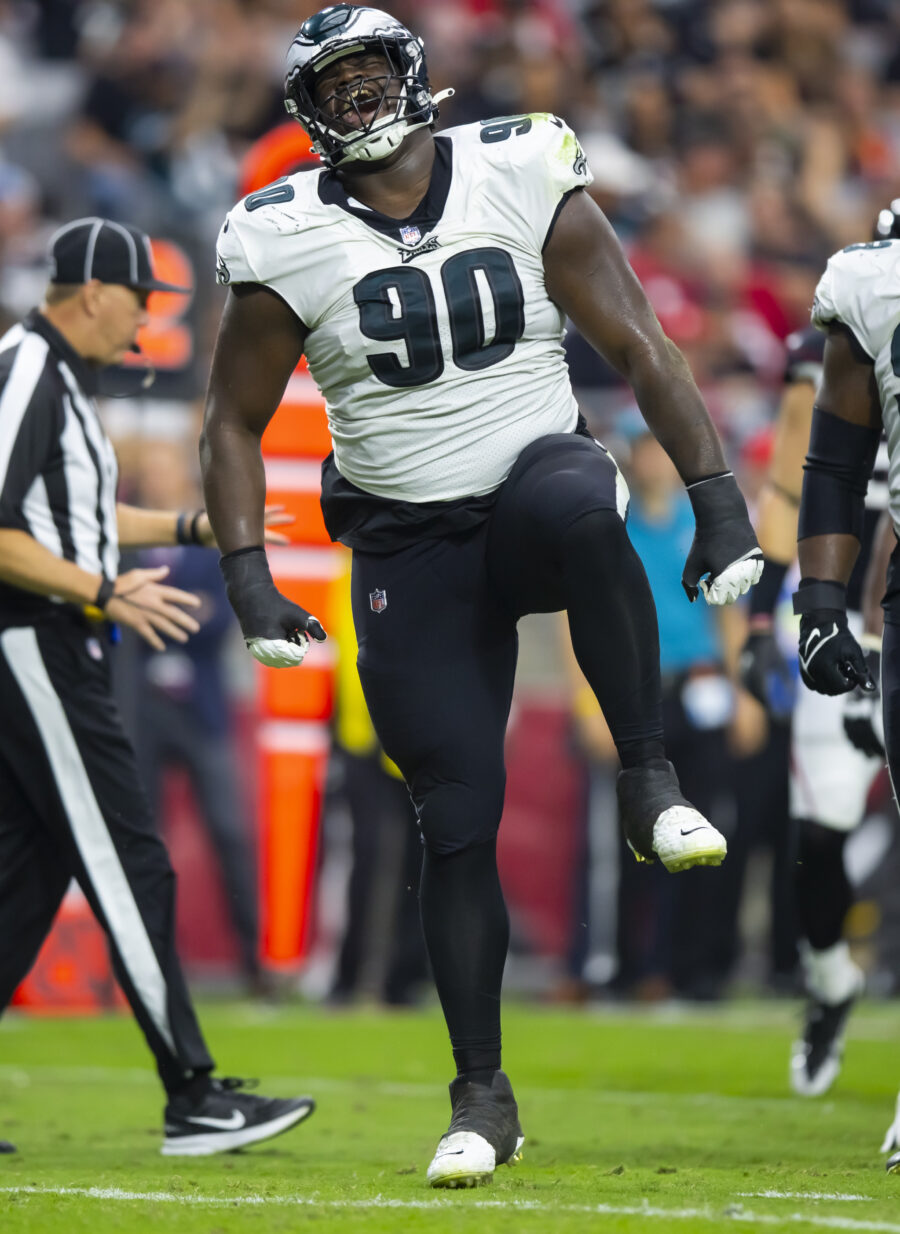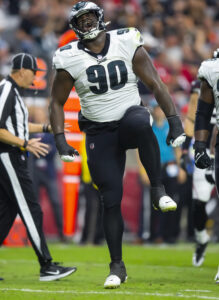 Goedert is dealing with a shoulder injury which was immediately understood to cost him significant time. He was placed on IR last week, guaranteeing at least a four-game absence. As a source confirmed to Schefter, however, the 27-year-old is widely believed to be on track to return with anywhere between two and four weeks left in the regular season.
That will be welcomed news for Philadelphia, of course, given Goedert's importance to the their offense. He ranks second on the team in receiving yards with 544, making him an effective compliment in the middle of the field to blockbuster trade acquisition A.J. Brown. At the time the injury was reported, it was indicated that Goedert could be healthy before the postseason begins, so a December return would come as little surprise.
The same holds true for Davis, who has shouldered a much smaller workload during his rookie campaign but still shown plenty of potential when on the field. The first-rounder suffered an ankle sprain which will leave him on IR for at least one more week. The Eagles feel he has a "realistic chance" to be activated in time for their Week 13 game against the Titans, per Schefter. That will provide a major boost to a defensive front which has allowed 320 rushing yards and a pair of touchdowns in Davis' absence during the past two weeks.
The Eagles currently have six IR activations remaining, though one of those will likely go to Janarius Robinson as he was designated to return last week. A healthy Goedert and Davis could go a long way in determining Philadelphia's playoff positioning, given how tight the NFC East is likely to remain throughout the remainder of the season.