The recent incident involving Cowboys wide receiver Terrance Williams continues to get more and more bizarre as the story unfolds. First, Williams was arrested this past Saturday and charged with public intoxication and leaving the scene of an accident. What's undisputed is that Williams' Lamborghini crashed and he was detained while riding an electric scooter near the scene.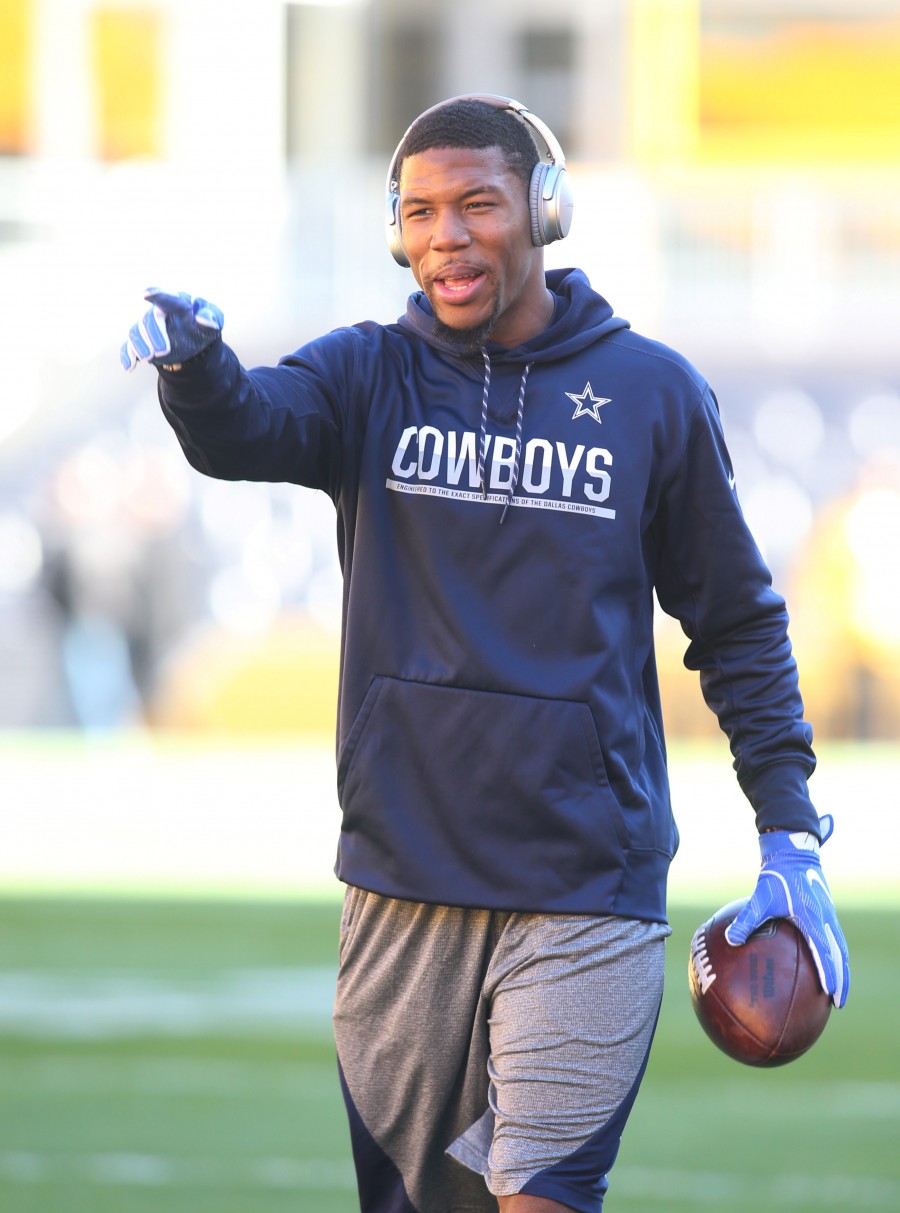 Williams then released a statement the day after accepting responsibility for the accident, saying that a car slammed on its brakes in front of him and he swerved to avoid it, but denied he was intoxicated. A wrinkle was thrown into the case when police released a video this morning of Williams the night of the accident contradicting his initial public account. Williams is shown telling officers that it wasn't him who was driving the car that night, and that it was actually his friend and fellow wide receiver Kendall Wright of the Vikings.
The officers didn't buy Williams' claim that he wasn't even in the car that night, as his phone was inside the vehicle. They arrested him, but the details about Wright's alleged involvement stayed under wraps until today.
Williams' lawyer then clarified earlier today once the video blew up online that Wright was not involved after all (Twitter link via Dallas Morning News' Brandon George). Vikings general manager Rick Spielman then followed up and said the Vikings were standing by Wright and that Wright and his agent both assured him there was no truth to Williams' accusation (Twitter link via ESPN's Courtney Cronin).
Williams was already in a good amount of trouble, but his puzzling and now apparently false explanation that it was Wright who crashed his car could make matters even worse. He could be looking at a possible suspension from the league.
Working as the Cowboys' number two receiver the past few years, Williams was theoretically in line for an increased workload after the release of Dez Bryant. The Cowboys signed Allen Hurns in free agency, but Williams was thought to have the inside track at being the team's number one receiving option. It's unclear if this arrest or possible suspension will change the Cowboys' plans.
Last season, Williams caught 53 passes for 568 yards. He caught zero touchdowns for the first time in his career. Whatever happens, it's a headache that the Cowboys absolutely don't need in the midst of an already tumultuous offseason.
Photo courtesy of USA Today Sports Images.