Tony Pollard's future in Dallas has increasingly become a talking point this offseason, but some clarity has emerged Monday. The Cowboys are using the franchise tag on the running back, reports ESPN's Adam Schefter (via Twitter). A team announcement has since confirmed the move.
The news comes as no surprise at this point, of course. Pollard played his way into a considerable pay raise over the past two seasons in particular. He eclipsed the 1,000 yard mark for the first time in his career in 2022, a feat which earned him a Pro Bowl nod. The franchise tag (valued at $10.1MM) was thought to be the likely outcome in his situation in the build-up to the tag window, which is set to close tomorrow.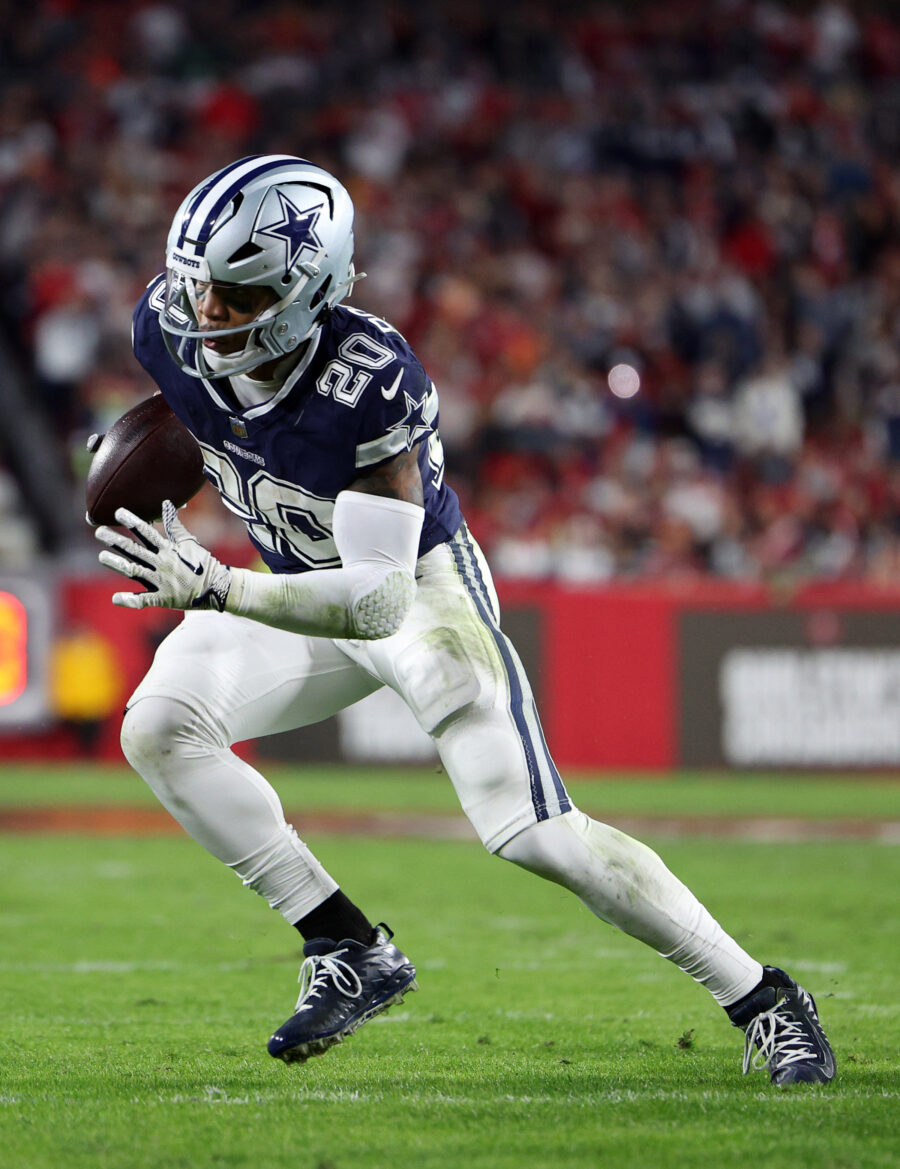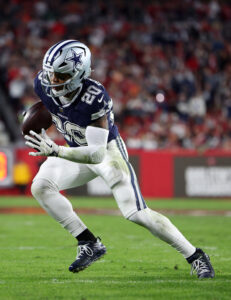 Over the course of this past weekend, owner Jerry Jones confirmed that the Cowboys would make sure Pollard didn't hit the open market. A long-term deal would achieve that goal, and the parties now have until July 15 to negotiate one. After the 25-year-old averaged 5.2 yards per carry in 2022 (his third season with an average above 5.0 in that regard), Pollard confirmed his status as by far the most efficient member of Dallas' backfield. Playing 2023 on the tag would of course be possible, and nearly triple his career earnings, but a multi-year commitment for Pollard would carry other consequences for the Cowboys.
Ezekiel Elliott has long been viewed as a cut candidate, given the structure of his contract. Elliott no longer has any guaranteed money remaining on his pact, which runs though the 2026 season. Releasing the 27-year-old would yield considerable cap savings, especially if he were to be designated as a post-June 1 cut. Knowing the financial burden he represents to the team, Elliott has publicly shown a willingness to take a pay cut to stay in the fold moving forward.
The former fourth overall pick racked up 968 scrimmage yards in 2022, but averaged a career-low 3.8 yards per carry. That has led to increasing calls for Pollard to take on early-down work, which would leave Elliott as a short-yardage specialist. That role could suit the latter, but a $16.7MM cap hit accompanying it would not be feasible. Regardless of what the Cowboys do with Elliott, Pollard will be a central figure in the team's offense for at least one more year.
Dallas is said to be eying a notable addition on that side of the ball, as the team looks to add another pass-catching option to complement wideout CeeDee Lamb and, likely, a tight end to replace Dalton Schultz. Doing so would be made possible with a less expensive RB tandem made possible by a release of Elliott or a significant pay cut on his part. Regardless, Pollard demonstrated an ability to operate as a lead back on a full-time basis, something which he could very well be in 2023.
With Pollard joining Raiders tailback Josh Jacobs in the franchise tag club, the position's market has lost another headliner in terms of free agency. With Jacobs and Pollard unavailable, and the same potentially true of Saquon Barkley, attention will turn to the Giants star, along with the likes of Miles Sanders and David Montgomery for RBs in line for a second contact. Several veterans could hurt their respective markets, but Pollard can now focus on continued negotiations aimed at keeping him in Dallas beyond the coming season.
Follow @PFRumors