After their respective performances last season, many have envisioned a change in workload for Cowboys running backs Ezekiel Elliott and Tony Pollard going forward. While the latter could be in line for a more varied usage in 2022, the former is still viewed as being central to the team's success.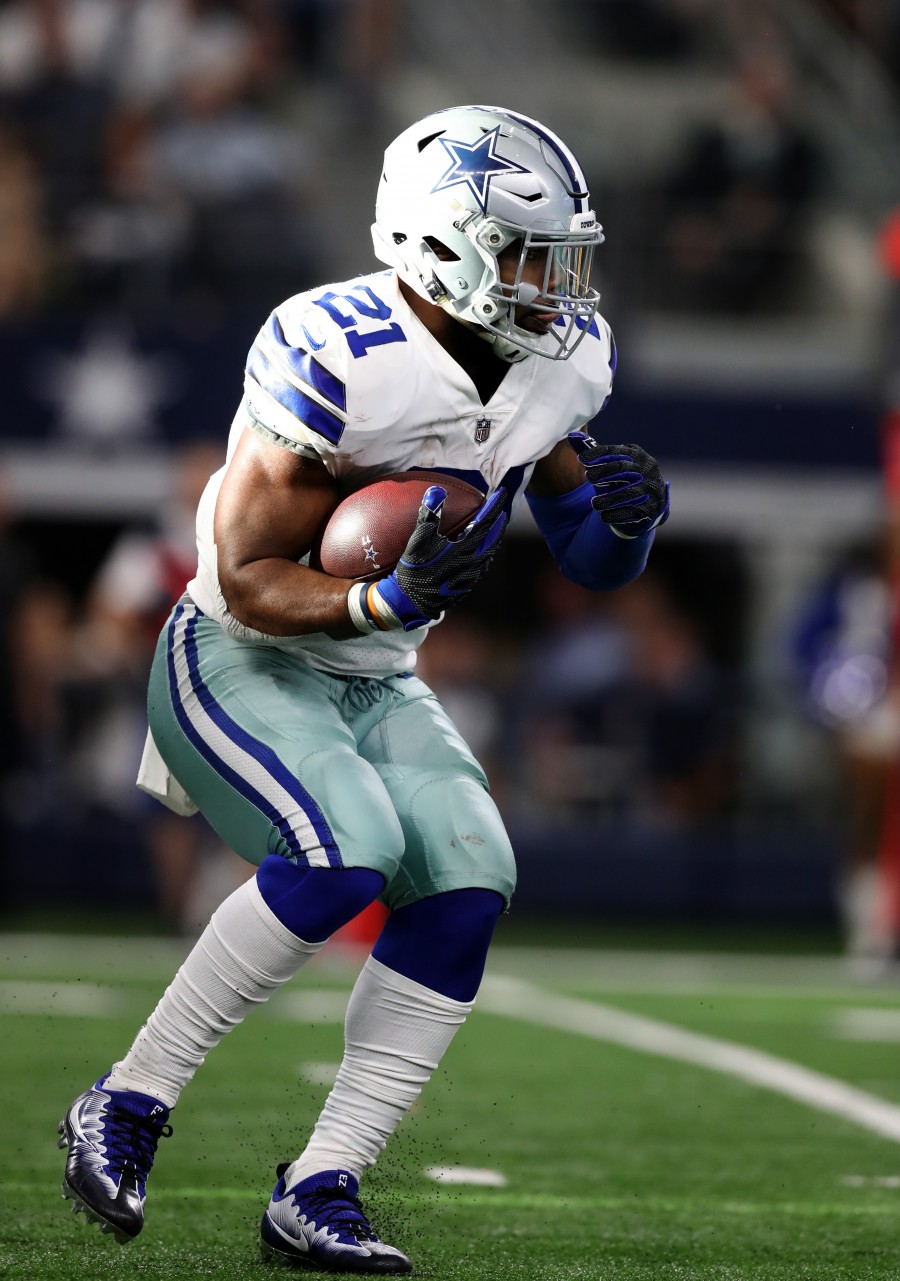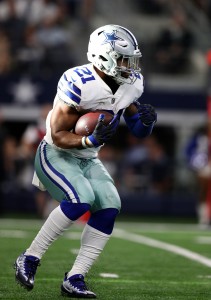 Owner Jerry Jones doubled down on Dallas' reliance on Elliott yesterday, saying that he "has to be the focus" of the Cowboys' run game (Twitter link via NFL Network's Ian Rapoport). The 27-year-old has been a full-time starter since his rookie season, though he logged the lowest snap share of his career (66%) last season. Slowed for the latter stages of the campaign in particular by a knee injury, the former top-five pick still recorded 1,000 rushing yards and 12 total touchdowns.
His efficiency (4.2 yards per carry) compared to Pollard (5.5), however, led to questions about which back deserved more opportunities – which continues in the build-up to this season, one in which Elliott is expected to be healthier. Jones insists that he "has to be the focal point" of the offense, as he has been in years past, including the three-year stretch to begin his career in which he led the league in rushing yards per game.
In the absence of Amari Cooper and, at least early on in the season, Michael Gallup, Dallas' passing game figures to look much different in 2022 and faces the possibility of being less productive than last season. Especially in that event, a return to form from Elliott would be sorely needed. From a financial perspective, it would also ease concerns about his future; Elliott has five years remaining on his current deal, but no guaranteed money is included after this season.
On the other hand, Pollard is entering the final year of his rookie contract and could play his way into a sizeable free agent deal with another career-year. As Jones added, "there is room for Pollard while Zeke is in there," but if he has his way, the much-maligned veteran will still shoulder a heavy load as the Cowboys look to make another postseason run.