Receiving far less attention than the other two running backs hit with the franchise tag this year, Tony Pollard signed his tender early and has been with the Cowboys this offseason. After not reaching an extension agreement before the July 17 deadline, Pollard will be attached to the $10.1MM tag salary this season.
The Cowboys are not believed to have engaged in serious negotiations with Pollard, but executive VP Stephen Jones confirms (via the Dallas Morning News' Michael Gehlken) the team submitted an offer. Jones said the team made Pollard a long-term proposal, but it is unknown if the dual-threat back gave serious consideration to accepting it.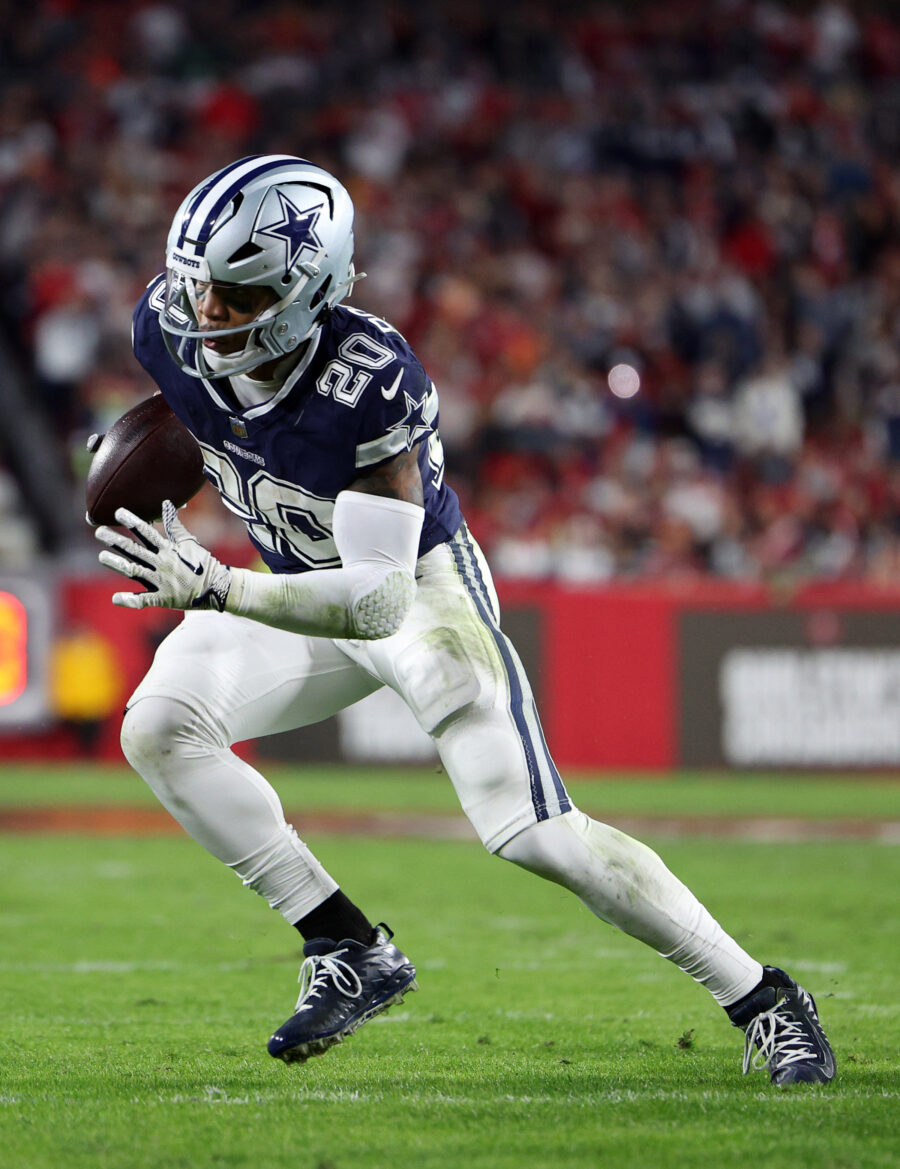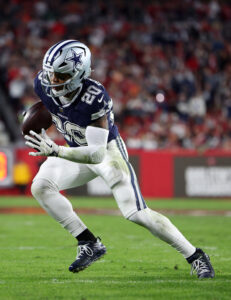 Not averse to seeing players spend seasons on the tag, the Cowboys also made a multiyear offer to Dalton Schultz. That proposal was believed to be a longer-term deal than the 2022 tag recipient preferred, though Schultz joined Dolphins 2022 franchise player Mike Gesicki in not doing well on this year's open market. After being tagged at $10.9MM last year, Schultz signed a one-year deal worth $6.25MM (with the Texans) in March. The Cowboys also saw DeMarcus Lawrence (2018) and Dak Prescott (2020) play on the tag. Both players eventually signed extensions.
Jones did not confirm Pollard is firmly in the team's long-term plans, but unlike Saquon Barkley and Josh Jacobs, the former fourth-round pick does not have significant tread on his tires. Ezekiel Elliott's former backup has only logged 510 career carries, along with 121 receptions, in four seasons. The Cowboys depended on Pollard last year — a season in which the former fourth-round pick totaled 1,378 scrimmage yards and 12 touchdowns — and will rely on him again in 2023, assuming his recovery from a broken leg and high ankle sprain finishes smoothly.
The team has higher priorities on the extension front. Trevon Diggs just signed an extension that pays him top-five money at his position. CeeDee Lamb's eventual payout will cost the Cowboys more, and the team has Terence Steele on its extension docket as well. Perennial All-Pro Zack Martin is also waging a holdout.
Considering where the RB market went this offseason, Pollard residing in limbo does not separate him from most of the other standouts at his position. The Cowboys can re-tag Pollard at 120% of his 2023 salary. The team went to this well with Lawrence in 2019, and the talented defensive end signed an extension that offseason.
Pollard, 26, signing his franchise tag locks him into that $10.1MM amount this year. As they did with Prescott in 2021, the Cowboys can also reach an extension agreement with Pollard that keeps him off the market next year. The team must wait until January to resume talks, however.