The Bengals retained Joe Mixon this offseason, despite a run of uncertainty regarding his status with the team. The seventh-year running back also received some good news on the legal front Thursday.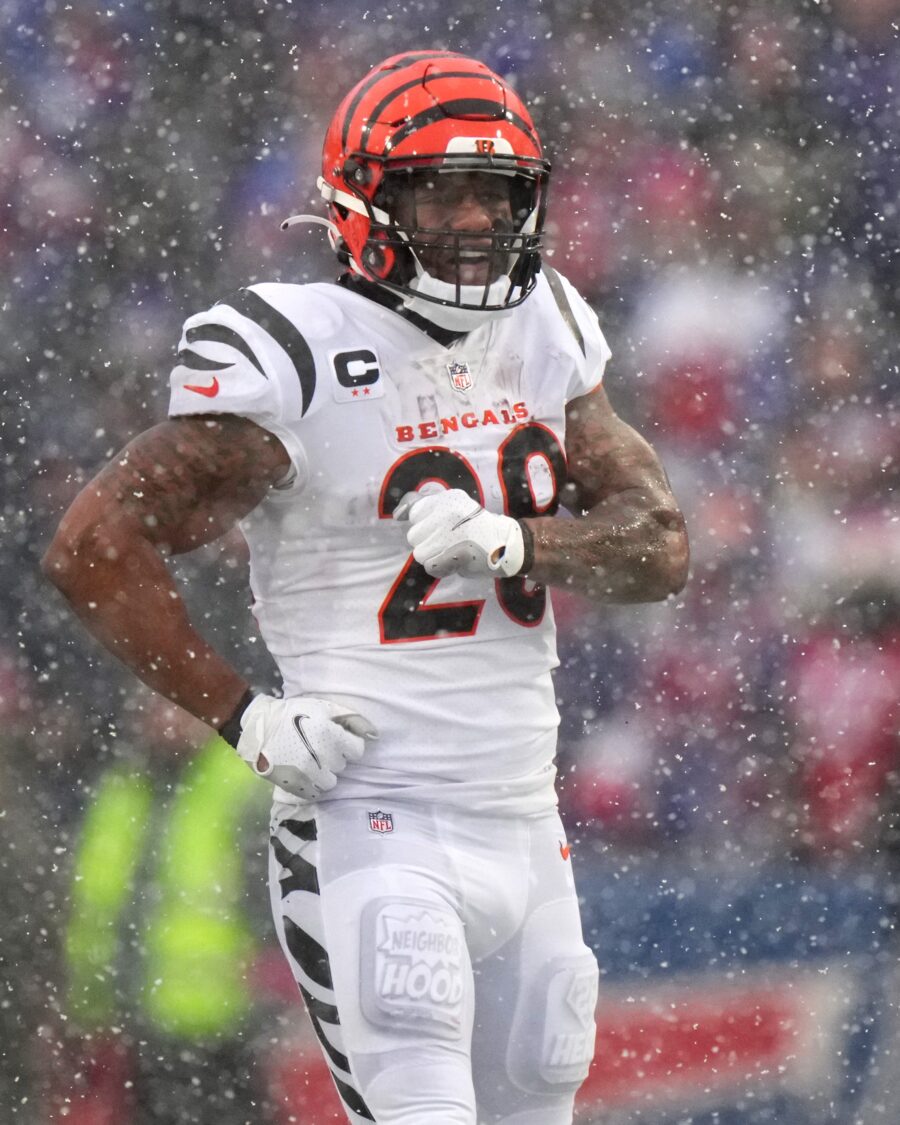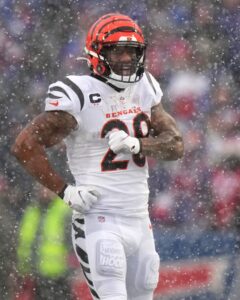 A judge found Mixon not guilty on the misdemeanor aggravated menacing charge that stemmed from a January road rage incident, WKRC12's Christian Houser tweets. Mixon, 27, had pleaded not guilty to the charge in April. This led to a four-day trial that wrapped Thursday.
The Bengals running back was accused of pointed a gun at a woman during a traffic encounter, which occurred before the team was to gather at Paycor Stadium ahead of its departure for a divisional-round game in Buffalo. While police initially dropped the charge in February, it was refiled upon further review. A conviction could have resulted in 180 days in jail, but Thursday morning's decision will close this chapter for the veteran back.
Mixon, of course, entered the NFL with ugly baggage. A video of him punching a woman in the face led to a season-long suspension at Oklahoma, and the Bengals faced criticism for drafting him in the 2017 second round. Mixon was not suspended for that incident, since it occurred before he entered the league, and has not been suspended since he was drafted. While the NFL's personal conduct policy does not mandate a conviction for a suspension, CBS Sports' Jonathan Jones tweets Mixon should not be expected to face a league penalty in connection with the January incident.
After Samaje Perine turned down a Bengals offer to sign with the Broncos, the defending AFC North champions still circled back to a Mixon pay cut. Months of rumors on that front led to Mixon accepting a steep reduction. Formerly tied to a $12MM-per-year contract, Mixon agreed to new terms that reduced his through-2024 deal to a two-year, $11.5MM pact.