With the Browns continuing to invest in the tight end position, Harrison Bryant may be on the way out. Albert Breer of SI.com writes that the Browns "would at least look to other teams" for interest in their tight end.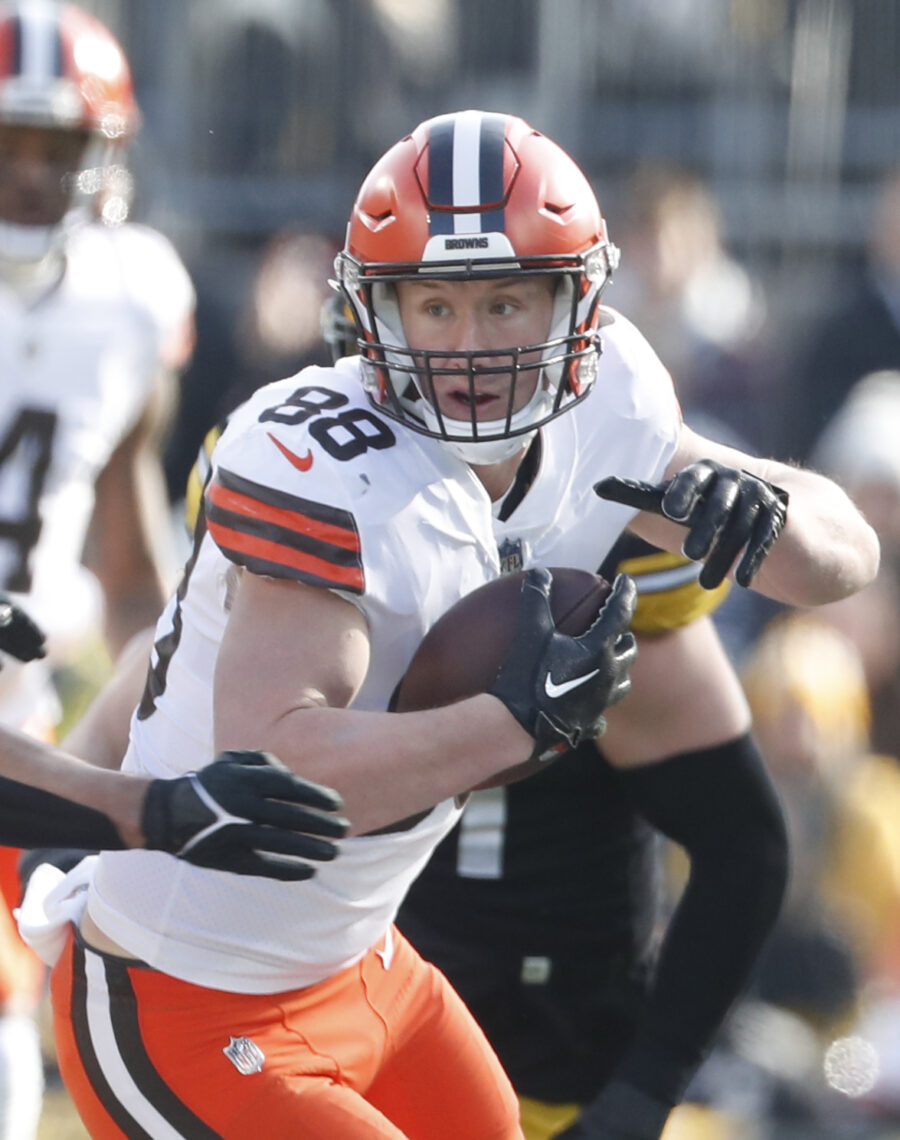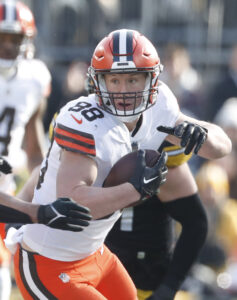 The 2020 fourth-round pick has flashed potential through his three seasons in the NFL. He earned All-Rookie Team honors after hauling in 24 receptions, and he's added another 52 catches over the past two years. The six-foot-five, 230-pound tight end finished this past season with a career-high 31 catches for 239 yards.
However, Bryant's future with the organization hasn't looked all that secure since the Browns made David Njoku the NFL's highest-paid tight end last offseason. Then, this offseason, the team added former Deshaun Watson teammate Jordan Akins, pushing Bryant even further down the depth chart.
With the 25-year-old set to hit free agency following the season, it'd make sense for the front office to consider trading him vs. likely losing him for nothing next year. If a deal did come to fruition, the Browns would likely turn to 2022 UDFA Zaire Mitchell-Paden or 2023 UDFA Thomas Greaney as the third tight end on the depth chart.
Thanks in part to that expiring contract, the Browns can't expect a whole lot in return for Bryant. Still, there should be a number of TE-needy teams who would take a chance on the player, especially once injuries start hitting in training camp and the preseason. Bryant only ranked as Pro Football Focus 43rd tight end (among 73 qualifiers) this past season, but he did earn a top-10 mark at the position for his pass blocking. Considering his modest offensive production, Bryant would be a fine TE2 for another team.