The Bears' recent decision to add P.J. Walker to their quarterback room has resulted in a corresponding move. Per the transaction wire, Chicago has released Trevor Siemian.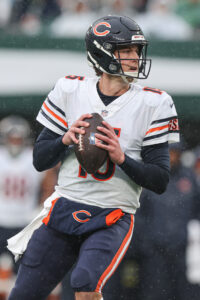 The 31-year-old had one year remaining on the deal he signed last offseason, which brought him to his fourth career NFL home. Siemian's pact gave him his latest backup opportunity, having previously served in the No. 2 role with the Jets and Saints. His career has seen him bounce around since his tenure as the Broncos' starter came to an end in 2017.
Siemian joined a Bears team which had affirmed Justin Fields as the undisputed starter heading into the season, so it came as little surprise that he was limited to just one start and two appearances. The veteran completed 57% of his passes and complied a passer rating of 76.4 in that time. That performance left his roster status in question entering the offseason.
No guaranteed money was due in 2023 for the former seventh-rounder, making this release an easy one on the Bears' part. Cutting Siemian will result in $1.965MM in savings while generating a dead money charge of $500K. Turning to Walker will give the team a younger option in the No. 2 spot, though likely not much more in the way of upside.
Now a member of the free agent pool, Siemian faces a shrinking number of potential suitors. The past few days have seen a slew of backup quarterback moves, as teams shake-up their depth charts under center ahead of the draft. That could leave Siemian waiting a while for his next opportunity in the NFL, as he looks to catch on with a fifth career team in the near future.