The Bears made an effort to retain longtime starting running back David Montgomery this offseason, but Montgomery eschewed the club's offer and elected to join the division-rival Lions. Chicago then added D'Onta Foreman to the RB room in free agency and selected Roschon Johnson in the fourth round of this year's draft. Brad Biggs of the Chicago Tribune believes that there will be a "real competition" for the RB1 role, with incumbent Khalil Herbert, Foreman, and Johnson all having a legitimate shot to land the gig.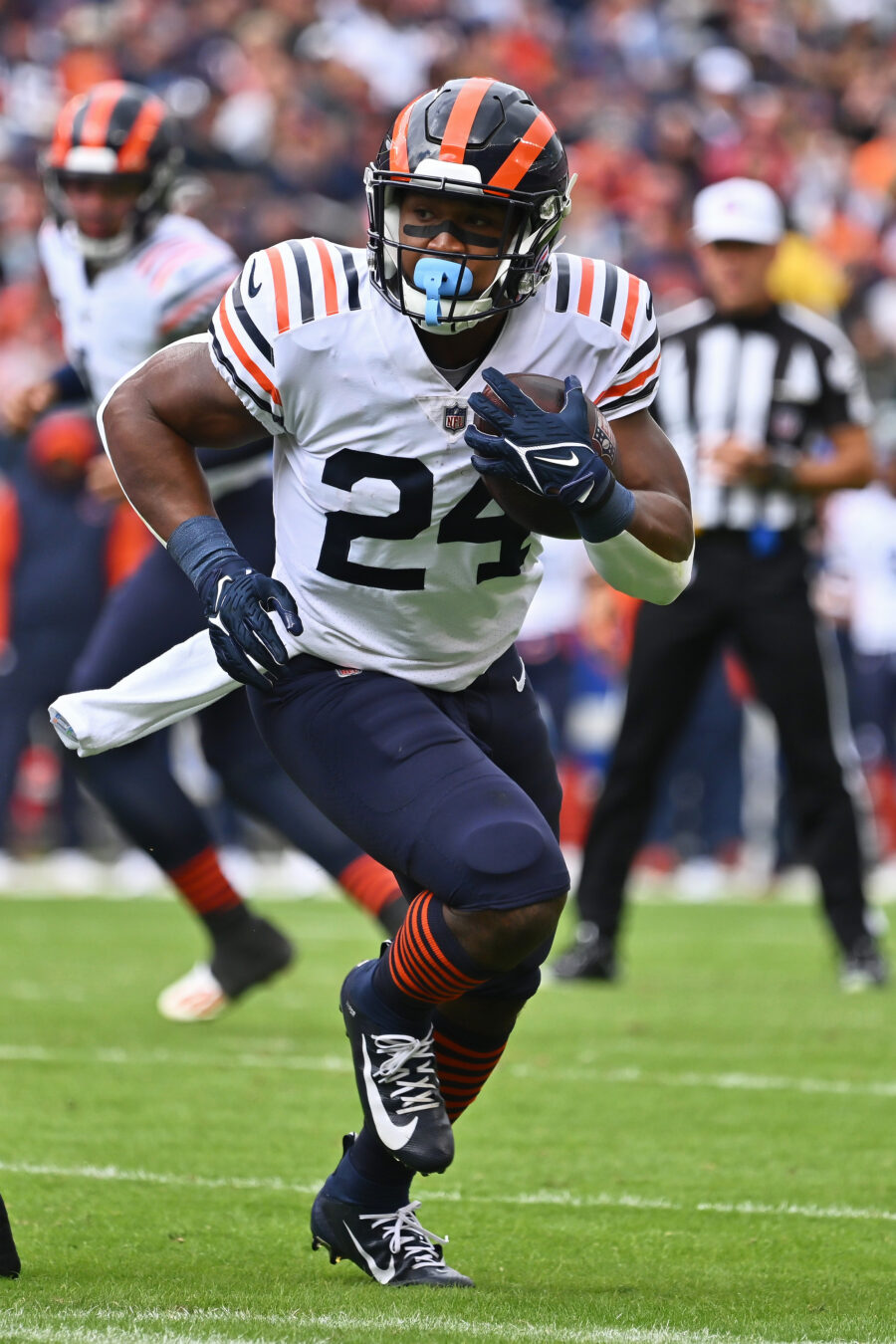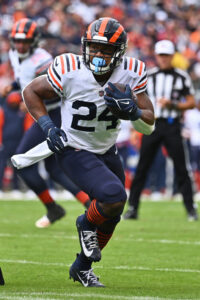 Herbert, a 2021 sixth-round choice, has flashed plenty of promise during his first two professional seasons, mostly working as a complement to Montgomery. Over 30 games (three starts), Herbert has accumulated 1,164 rushing yards on 232 totes, which represents a sparkling 5.0 yards-per-carry average. He has added 23 catches for 153 yards and has scored seven total touchdowns.
Foreman, meanwhile, has taken a little longer to realize his potential. A third-round pick of the Texans in 2017, Foreman had a decent showing in his first year in the NFL (78 carries for 327 yards and two TDs), but a torn Achilles cut his rookie season short and forced him to miss most of 2018. He was waived in advance of the 2019 season, with poor work habits reportedly accelerating his departure from Houston.
After sitting out all of 2019, Foreman caught on with the Titans' practice squad in September 2020 and ultimately appeared in six games for Tennessee that year. In 2021, he got his first extended opportunity to shine since he was a rookie, as he carried the ball 133 times for 566 yards (4.3 YPC) as an injury replacement for Derrick Henry.
Foreman signed with the Panthers last March, and following the Christian McCaffrey trade in October, Foreman became Carolina's feature back. He ended the 2022 season with 203 carries for 914 yards (4.5 YPC) and five touchdowns and was rumored to be a hot commodity should he and the Panthers fail to agree to a new contract before free agency opened this year.
Of course, Foreman and Carolina did not come to terms on a new deal, so the Texas product became a free agent once again. While the suppressed running back market and his lack of receiving prowess limited him to a one-year, $2MM contract with the Bears, he is well-positioned to have a sizable role in Chicago's offense, even if he is not the official starter.
Johnson, another Texas alumnus, enjoyed a 5.6 YPC average over his four years with the Longhorns. It stands to reason that he would start his career behind Herbert and Foreman on the depth chart, though Biggs believes Johnson's draft status puts him firmly in the mix to receive the lion's share of the carries right out of the gate.
The Bears' heavy investment into their running attack this offseason did not stop at Foreman and Johnson. Chicago also added Travis Homer in free agency, and the club is still rostering 2022 sixth-rounder Trestan Ebner. While Ebner, who carried the ball 24 times for 54 yards last year, would be hard-pressed to earn many rushing attempts if the Herbert/Foreman/Johnson/Homer quartet remains healthy, Biggs believes the second-year pro could nonetheless retain a roster spot due to his receiving and special teams abilities.