Bears OL Teven Jenkins began practicing with Chicago's second-team offense towards the end of OTAs, and that continued throughout the club's mandatory minicamp, per Kevin Fishbain and Adam Jahns of The Athletic (subscription required). Meanwhile, Braxton Jones has been operating as the first-string left tackle, with 2021 fifth-rounder Larry Borom at RT.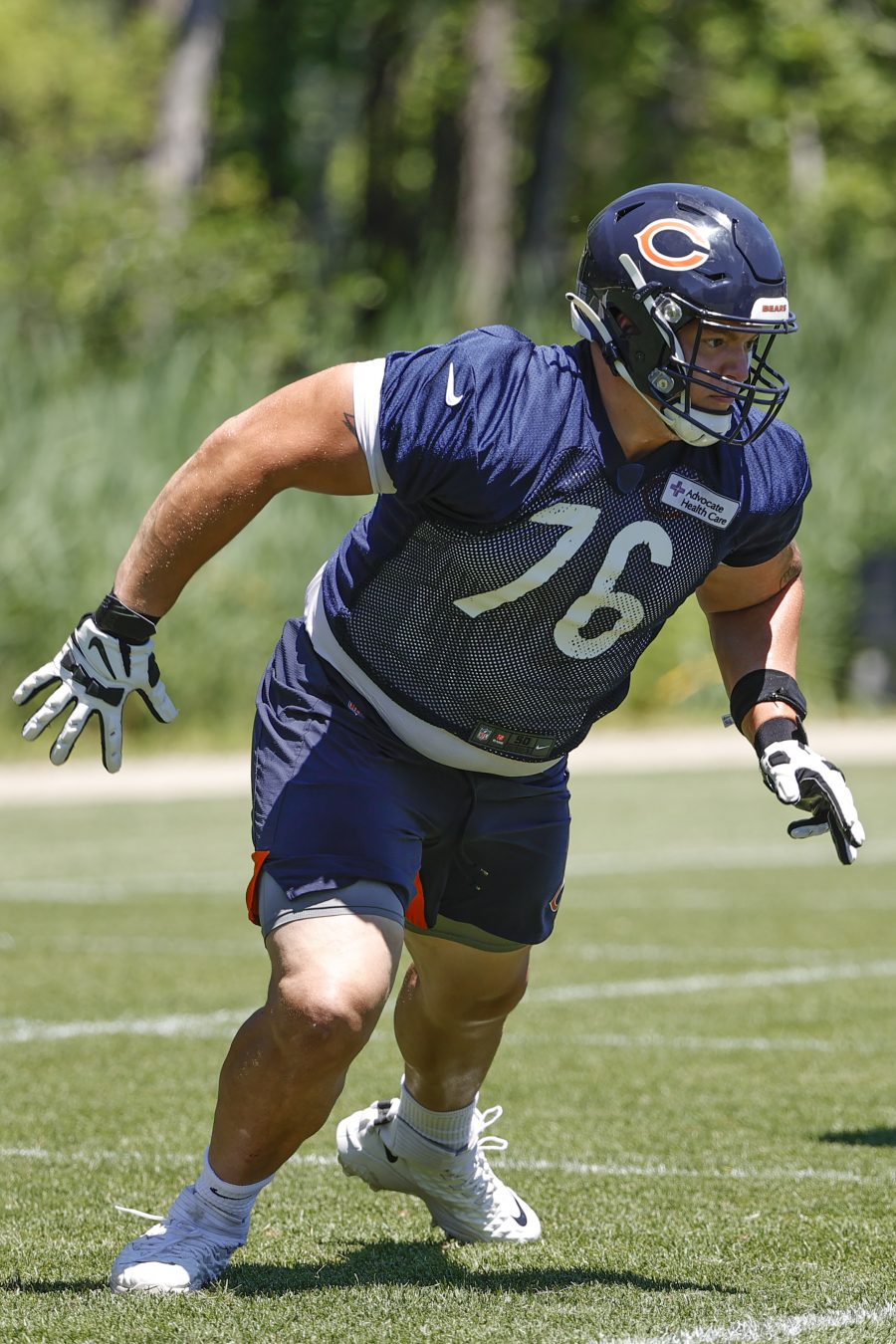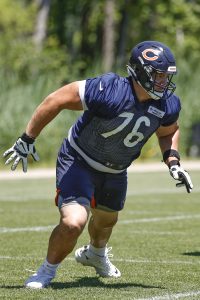 Jenkins, the No. 39 overall pick of the 2021 draft, was originally viewed as a future fixture on the blindside. Unfortunately, he was forced to undergo back surgery last August, and he ultimately appeared in just six games (two starts) as a rookie.
Although both Jenkins and Borom were selected by the Bears' prior regime, the new coaching staff appeared plenty content to move forward with them as their first-stringers — Jenkins at RT and Borom at LT — just a couple of weeks ago. So it is notable that Jenkins has been demoted in favor of Jones, a rookie Day 3 selection.
Naturally, head coach Matt Eberflus downplayed the significance of the move. "We're going to finish off the minicamp with this alignment, and then we'll decide, 'Hey, we like this alignment, that alignment,' or, like I said, '(We) don't like either one; let's go with a new one,'" he said. "So we're just assessing guys' talents, assessing their skill level and going forward from there."
With three unproven options vying for jobs as OL bookends in support of a second-year quarterback, Justin Fields, there is certainly plenty of logic in trying different alignments, particularly in OTAs and minicamp. But in a separate piece, Fishbain and Jahns suggest that there is more to Jenkins' current status than Eberflus is letting on. Jahns posits that, if the Bears simply wanted to try Borom out on the right side, they could have shifted him to the second team to give him a look while keeping Jenkins with the first-team offense at RT, where he had been penciled in for months. Indeed, OL continuity is meaningful, even in spring work, and it appears that Jenkins is simply not performing at a high enough level right now.
Obviously, the alignment for the start of training camp will be particularly telling. While Eberflus was non-committal when asked if either Borom or Jenkins could see time at guard, both players lined up exclusively at tackle in practices that were open to the media.