With Tennessee trading wide receiver A.J. Brown during the first round of the 2022 NFL Draft in order to select Arkansas wide receiver Treylon Burks, the Titans will now look to former Bills and Rams wide receiver Robert Woods to serve as the team's No. 1 receiving option. This puts lots of pressure on Woods as he continues to recover from a torn ACL suffered in practice last November.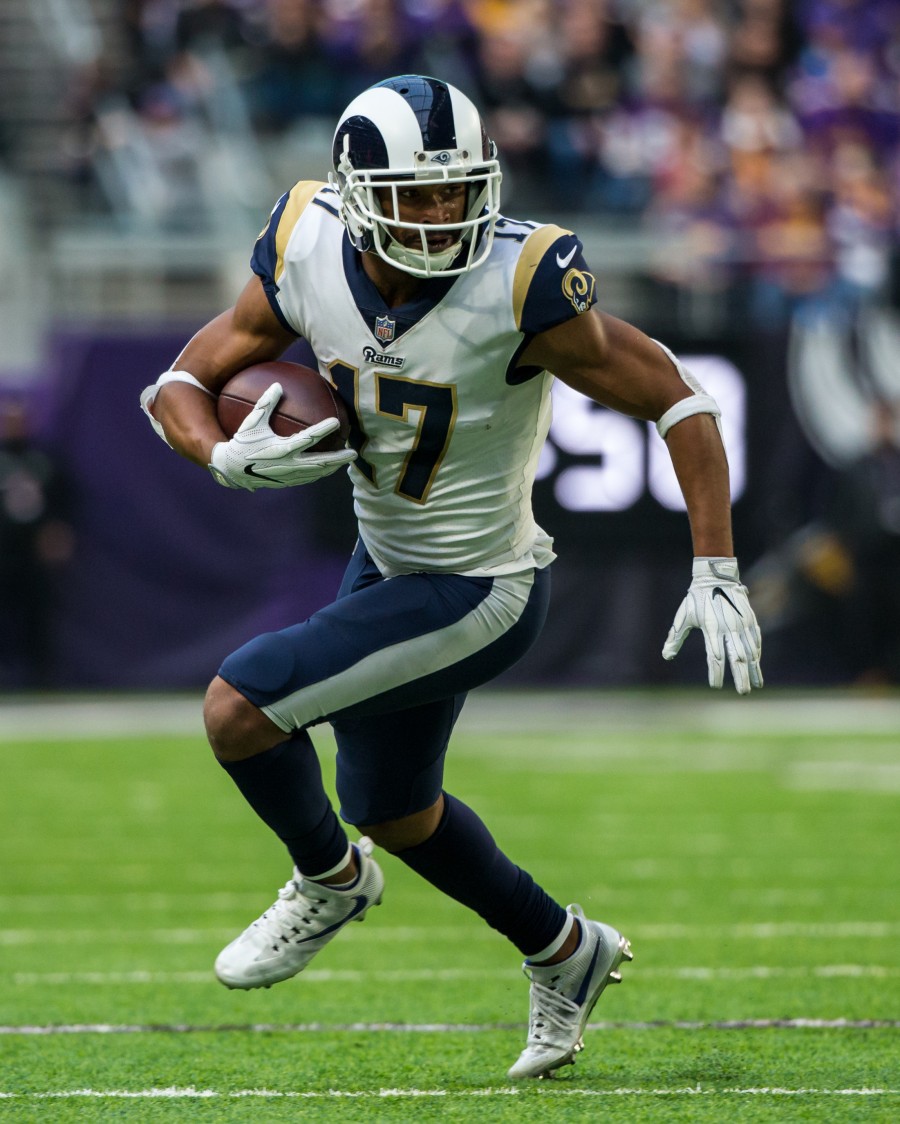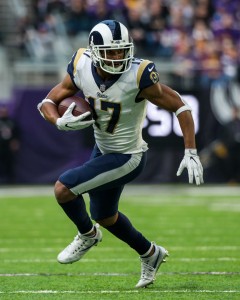 While Woods was acquired for a sixth-round pick and Burks was acquired with a first (via the Brown-trade), Woods nine years as a starter and veteran experience places him atop the depth chart over the rookie, Burks, for now. Woods had been experiencing a run of the best football of his career over the last four years. Since 2018, Woods has recorded season receiving totals of 1,219 yards, 1,134 yards, and 936 yards, all higher than any totals from his first five years in the league. He also reached six receiving touchdowns twice in that span, setting new career highs there, as well. At a pace of 61.78 receiving yards per game before his injury last year, Woods was set for his third 1,000-yard season in four years, and, with five total touchdowns, was on pace to set a new career high in scoring, as well.
The good news is that Woods has been full-go at Titans camp so far this month, according to Ben Arthur of The Tennessean. Not only is Woods out there taking live reps at practice, but he's using the off-periods to work with quarterback Ryan Tannehill on timing and chemistry.
"It's strong enough. It's repaired. It's healed," Woods said in regards to his knee. "So my mentality going out here and practicing is push it and go. You almost want to like push it to the limit and see what you can do and that's what I'm trying to do."
Here are a few more injury updates from around the NFL this preseason, starting with an update out of the Windy City:
It appears that Bears center Lucas Patrick will require surgery on his right hand, according to Brad Biggs of the Chicago Tribune. The former Packer is expected to start for new Chicago offensive coordinator Luke Getsy, as he did during their time together in Green Bay. While surgery will take him out of the lineup for a few weeks, the hope is that, by treating it this early in training camp, Patrick will be able to possibly return before the season opener.
While it was originally expected that Seahawks safety Jamal Adams would miss time while dealing with previous hand injuries, further reports reveal that he is expected to return to practice soon, according to NFL Network's Ian Rapoport. Adams has been dealing with finger injuries for quite some time and, recently, broke a finger when it got stuck in a helmet during practice. Any surgery that may be required will be pushed to the offseason and, for now, he will return to the field "with a club and a special cast for games."
The Texans' No. 3 overall pick in this year's draft, LSU cornerback Derek Stingley Jr., is attempting to bounce back from nagging injuries that limited him to only 10 games of action in his final two years of college. Houston was impressed enough with his freshman year numbers of six interceptions and 21 passes defensed to make him the first cornerback off the board from an impressive group of defensive backs. They also are hoping his injury woes have ended as head coach Lovie Smith said he expects the 21-year-old to be ready for the regular season opener, according to Mark Berman of Fox Sports.
Follow @PFRumors