With the recent addition of Allen Robinson, the hopes of brings back Odell Beckham Jr., and the emergence of Cooper Kupp as an elite receiver in the NFL, Robert Woods became a bit superfluous in the Rams' wide receiver room. Well, according to Ian Rapoport of NFL Network, Los Angeles will be trading the veteran receiver to the Titans in exchange for a 2023 sixth-round pick.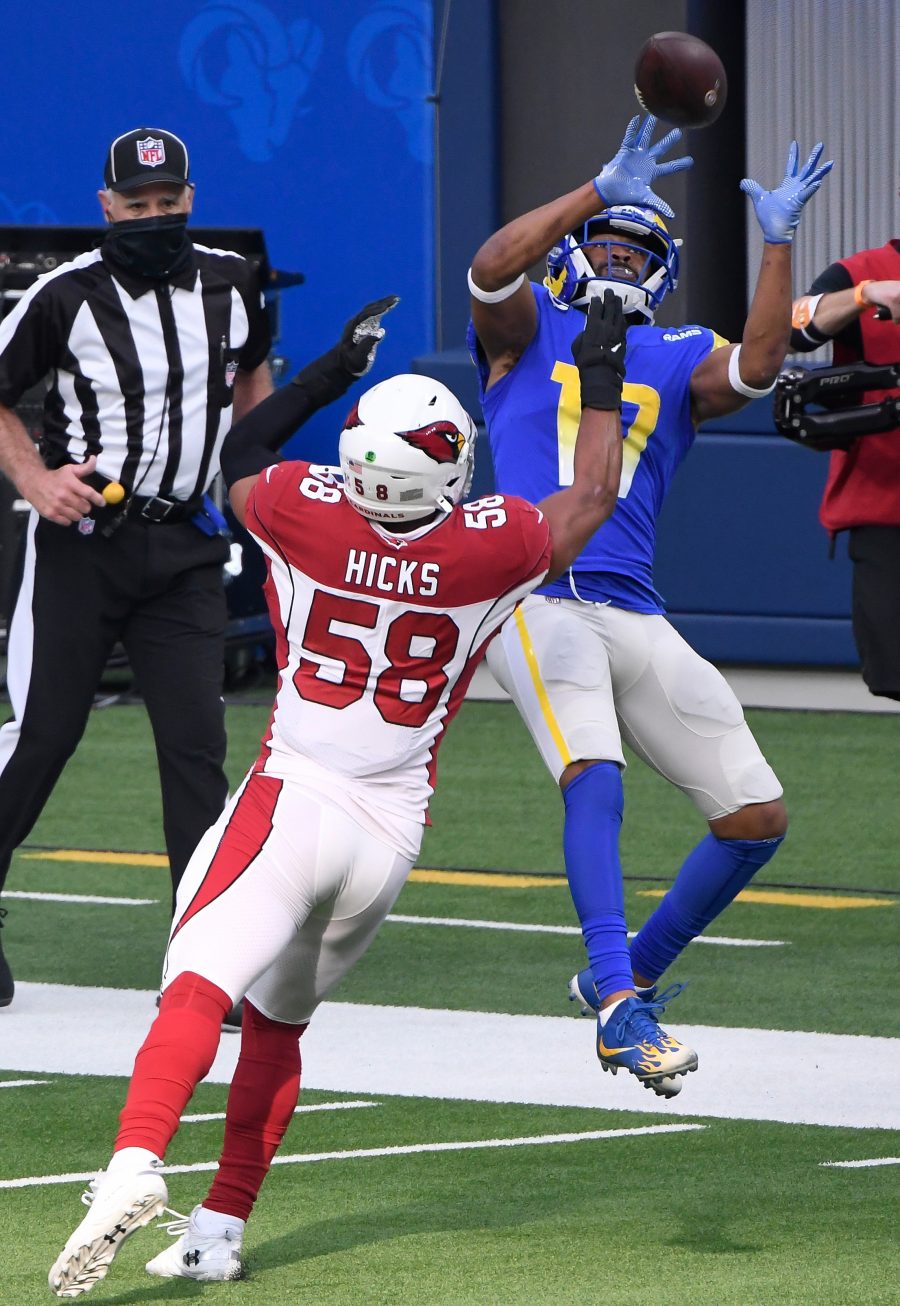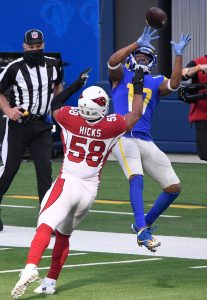 Woods is a true professional who is well-rounded in his game. With decent speed, Woods can break down a defense with sharp route-running, will make defenders miss after the catch, and can catch most anything thrown in his direction. He's an unselfish teammate and a dedicated blocker.
Woods started off in Buffalo after getting drafted in the second round out of USC. He returned to Southern California as a free agent and quickly became the Rams' number one receiver. Woods was on a three-year stretch from 2018-2020, playing the best football of his career. In 2020, he fell 64 yards short of three-straight 1,000-yard receiving seasons, totaling 3,289 yards over that span. In 2021, despite the emergence of teammates Kupp and Van Jefferson, Woods was once again on track to top 1,000 yards receiving, averaging 61.8 yards per game nine games into the season.
Unfortunately, Woods' 2021 season was cut short when he suffered a torn ACL in a November practice. Luckily for the Rams, the day before Woods' injury, they had signed Beckham, who was able to make up for the production lost due to Woods' absence.
The recovery from a major injury, combined with the fact that Woods turns 30 next month, likely factors into the price the Rams were able to receive in return. Another factor is likely that Woods' cap hit was set to balloon over the next few years of his contract, barring a restructured deal. That responsibility will now be passed on to the Titans to make Woods' cap hit more manageable.
The Titans released receiver Julio Jones after a one-and-done season, leaving a top returning trio of A.J. Brown, Nick Westbrook-Ikhine, and Chester Rogers. They addressed the lackluster passing attack by signing former Falcons' and Browns' tight end Austin Hooper and the addition of Woods will give the Titans three strong weapons in the passing game.
Follow @PFRumors