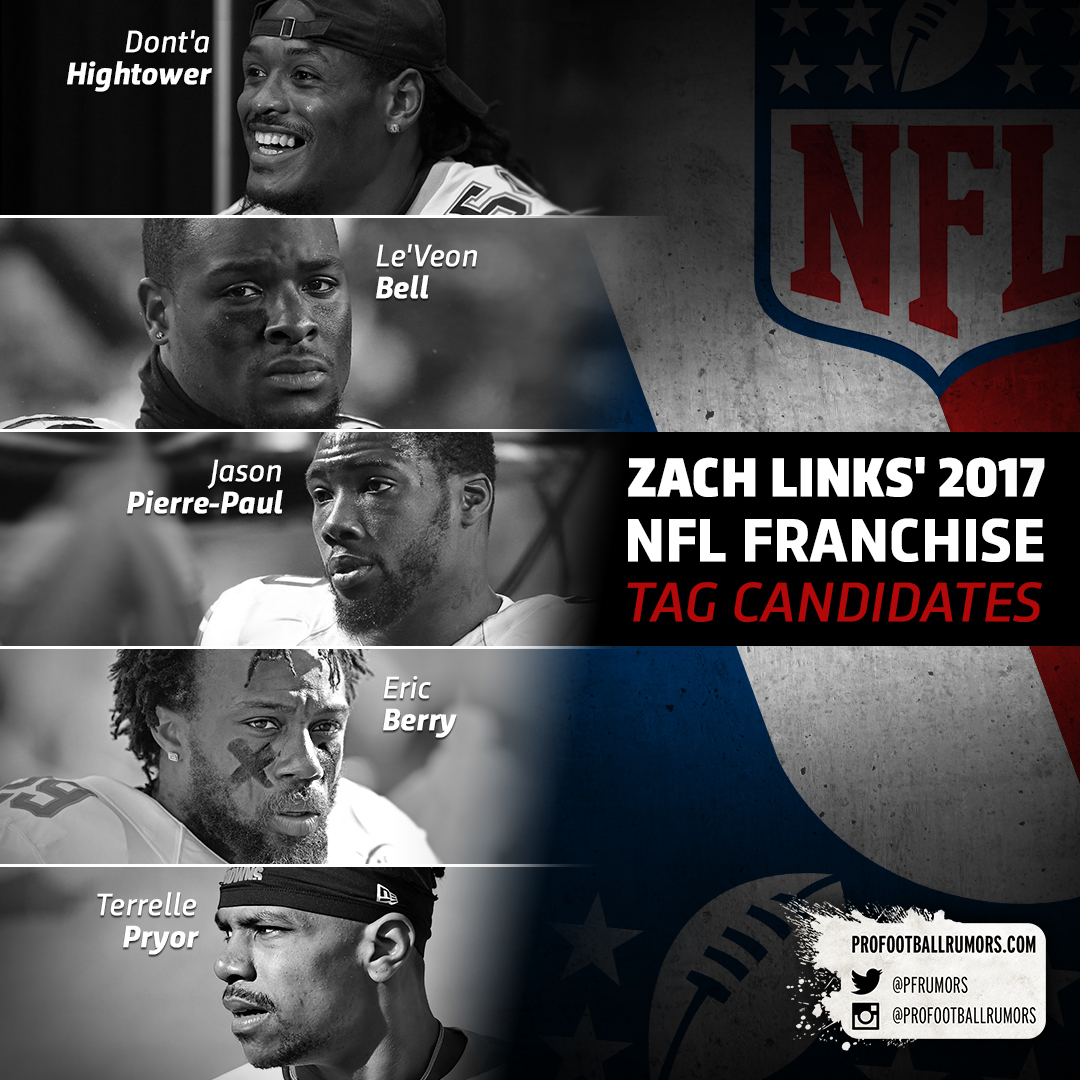 Starting today, NFL teams will be able to place franchise and transition tags on potential free agents for the first time. While the window for franchise tags is open, most clubs won't actually tag any players right away.
As our list of important dates for the 2017 offseason shows, the deadline for teams to assign those tags doesn't come until Wednesday, March 1st. Usually, when it comes to NFL contract discussions, deadlines spur action, so teams will wait until that deadline approaches to officially use franchise tags, once it becomes clear that they won't be able to strike a longer-term deal yet with their respective free-agents-to-be.
Even though the action might not heat up for a couple more weeks, it's worth taking a closer look at what to expect during 2017's franchise tag period. The NFL hasn't officially announced the salary cap figure for 2017, but former agent Joel Corry of CBSSports.com recently projected the 2017 franchise tag salaries based on a presumed $168MM cap. Here are the expected non-exclusive franchise tag amounts:
Quarterback: $21.395MM
Running back: $12.377MM
Wide receiver: $15.826MM
Tight end: $9.894MM
Offensive line: $14.444MM
Defensive end: $16.955MM
Defensive tackle: $13.468MM
Linebacker: $14.754MM
Cornerback: $14.297MM
Safety: $10.961MM
Punter/kicker: $4.863MM
(For a refresher on the characteristics of the exclusive and non-exclusive franchise tags, as well as the transition tag, be sure to check out PFR's glossary entry on the subject.)
Here's our look at the most likely candidates to be tagged, along with several more outside possibilities:
Virtual Locks:
Chandler Jones, DE, Cardinals: Maybe Jones should headline a category titled "Super Duper Virtual Locks." In January, coach Bruce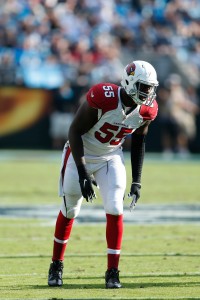 Arians said that the Cards would apply the franchise tag to Jones if they were unable to immediately lock him up to a long-term deal. Then, just this week, Cardinals president Michael Bidwill offered additional confirmation of that plan. The $16.955MM tag will be applied to Jones in the next couple of weeks and the two sides will then have until the summer to work out a long-term deal. The odds of a longer pact coming together seem pretty good, considering the Cardinals knew what they were getting themselves into when they traded for Jones last year.
Kawann Short, DT, Panthers: Panthers head coach Ron Rivera admits that Short will "probably" be tagged and, unlike ex-teammate Josh Norman, Short doesn't have a problem with it. The 28-year-old was the third-best defensive tackle in the NFL last year, according to Pro Football Focus, and the Panthers will gladly pay him ~$13.5MM on a one-year deal. A multi-year agreement could require an average annual value of $17MM, so our early guess is that Short will wind up actually playing on the tender.

Le'Veon Bell, RB, Steelers: We've known for a while now that the Steelers will use the franchise tag on Bell. For all of his off-the-field headaches, Bell still stands as one of the league's most dynamic running backs and a one-year, $12.3MM deal would suit Pittsburgh just fine. Sometime after the tag is in place, we're expecting the two sides to agree on a long-term deal. As I wrote in our most recent edition of the Free Agent Power Rankings, Bell will top LeSean McCoy's ~$8MM AAV and Doug Martin's $15MM in guarantees on a new multiyear pact. Of course, other factors such as cash flow will be pivotal in talks, particularly given the limited shelf life of running backs.
Read more