The Bills entered the 2023 season on the short list of Super Bowl favorites, but Buffalo currently sports a 5-5 record and has a difficult schedule over the remainder of the campaign. With the team already having moved on from offensive coordinator Ken Dorsey, it is fair to wonder if even more significant changes could be on the horizon.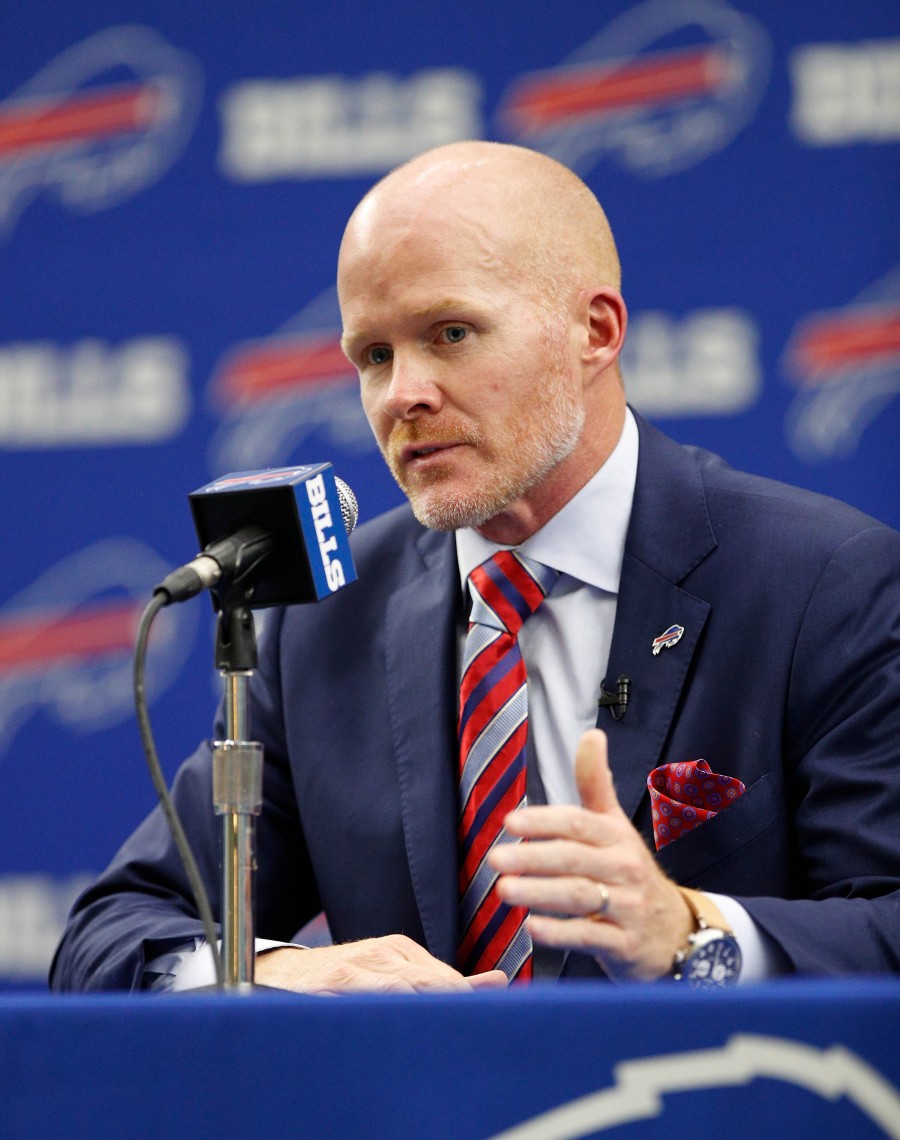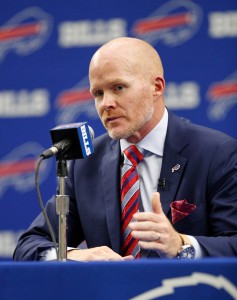 Both Jason La Canfora of the Washington Post and Dianna Russini of The Athletic (subscription required) used the terms "scapegoat" and "scapegoating" when describing Dorsey's recent dismissal. As Russini writes, head coach Sean McDermott told reporters that he fired Dorsey following the Bills' narrow loss to the Broncos last week because he felt his team could not walk back into the locker room without knowing something had changed. That is about as blunt as a coach will be when it comes to publicly assigning blame, and since the team has bid adieu to both of its top coordinators in less than a year — longtime defensive coordinator Leslie Frazier stepped away in February — the pressure is squarely on McDermott to right the ship (interestingly, La Canfora said the Frazier situation was fueled by panic-stricken scapegoating, which suggests that his exit was not entirely voluntary, as had been presumed).
Scapegoat or not, Jay Skurski of The Buffalo News believes it was the right call to part ways with Dorsey, whose scheme lacked creativity and whose play-calling had become predictable in Skurski's eyes. That said, while Skurski believes McDermott will be on the hot seat if the Bills miss the playoffs, he does not believe McDermott will be fired. After all, Buffalo snapped its 17-year playoff drought in McDermott's first season at the helm in 2017, and McDermott has posted a 67-40 regular season record while failing to qualify for the postseason field just once from 2017-22. La Canfora also hears from rival execs that McDermott has built up enough goodwill to survive one disappointing campaign.
However, additional staff shakeups should be expected. McDermott took over defensive play-calling duties in the wake of Frazier's departure, and the Bills have slipped from sixth in the league in total defense in 2022 to 17th in 2023. While injuries have certainly played a major role in that regression, McDermott's failed decision to call an all-out blitz in the Denver loss and the subsequent special teams snafu that allowed the Broncos a second chance at the game-winning field goal support one rival GM's belief — as articulated to La Canfora — that Bills ownership will not allow McDermott to continue as de facto DC and defensive play-caller in 2024.
That same general manager does not believe that the Buffalo offense will find its footing under interim offensive coordinator Joe Brady. The GM said Brady's scheme was proven to be a flawed one during his brief stint as OC with the Panthers, though Albert Breer of SI.com reports that most people within Carolina's organization saw Brady as an imaginative and detail-oriented coach, and that Brady's ouster was fueled primarily by a personality clash with then-head coach Matt Rhule. Still, should the Bills' offense falter under Brady's stewardship, Skurski believes McDermott will also be looking for a new offensive coordinator in the offseason.
GM Brandon Beane, who came to Buffalo alongside McDermott in 2017, also seems like a good bet to keep his job, as Skurski suggests. While La Canfora reports that team ownership is getting a bit restless, it should be noted that both Beane and McDermott were handed thru-2027 extensions earlier this year. Their contract situations and their track records may afford them the chance to return the Bills to powerhouse status, but if Buffalo misses the playoffs in 2023 and does not exhibit marked improvement in 2024, Beane and McDermott will likely be looking for new employment.