The Titans are reportedly committed to head coach Mike Vrabel, which presumably means that rumblings about his job security — along with rumors connecting him to the Patriots' possible HC vacancy — will not amount to much. Likewise, Vrabel has no intention of firing his staffers, as ESPN's Turron Davenport reports.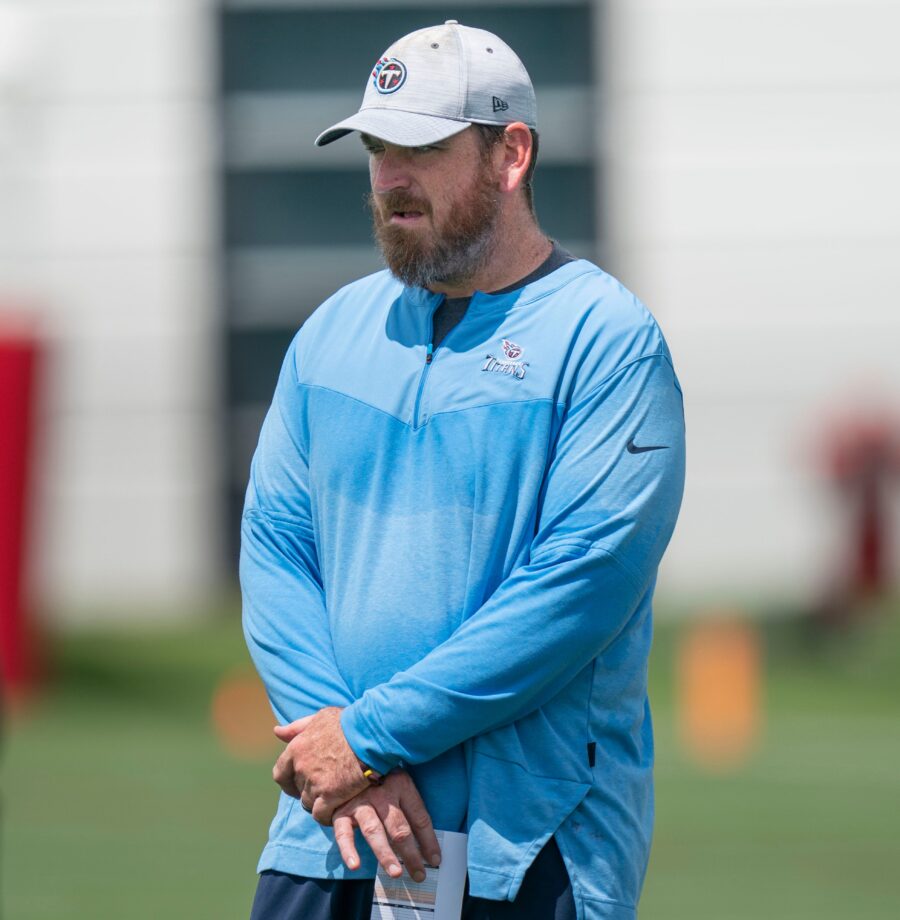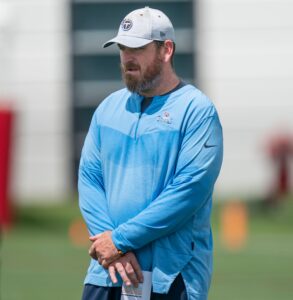 In his first year as the Titans' offensive coordinator, Tim Kelly's unit is sixth-worst in terms of both total offense and passing yards per game. Since the team posted the third-fewest passing yards per game in 2022 — when Kelly served as passing game coordinator — it makes sense that Tennessee fans would be a bit restless.
To be fair, quarterback Ryan Tannehill played in just 12 games in 2022, and in his stead, the Titans were forced to turn to rookie Malik Willis — a decidedly raw prospect — and Joshua Dobbs, who was plucked off the Lions' taxi squad at the end of the 2022 campagin. This year, Tannehill struggled before being sidelined with an ankle injury, and another rookie, Will Levis, has taken the reins. While Levis has shown flashes and is a more polished product than Willis was, he has also exhibited typical first-year growing pains.
That is to say nothing of the team's general dearth of high-end receiving talent, as the draft-day trade of A.J. Brown in 2022 continues to sting, and this year's signing of DeAndre Hopkins has not yielded consistent results. The Titans' offensive line is also rife with injury and performance issues.
Shane Bowen, meanwhile, is in his third season as the Titans' defensive coordinator. Tennessee finished 12th in total defense in 2021 — a showing that helped the club to a 12-5 record and a divisional round appearance — but slipped to 23rd in 2022 and presently ranks 22nd through the first 10 games of the 2023 season.
It is unclear whether Davenport's report means that Vrabel is committed to his subordinates on a long-term basis, or merely that there will be no in-season firings. The fact that Kelly implemented a new style of offense upon taking the OC role suggests that he may be given another year to make it work, and Vrabel may want to keep him aboard if for no other reason than to maintain continuity for Levis. However, that is merely speculation. For Kelly to retain his position, the offense may need to demonstrate marked improvement down the stretch, and the same may be said for Bowen and his defense.
Regardless of what happens on the coaching front, the much-maligned O-line will see another major change. Vrabel told reporters, including Davenport, that rookie Jaelyn Duncan will start at left tackle in the team's Week 12 matchup with the Panthers today.
Duncan, whom the Titans selected in the sixth round of this year's draft, will be the fourth player to line up on the blind side for Tennessee in 2023. Andre Dillard, who joined the club on a three-year, $29MM contract in March, struggled mightily over the first five games of the year, and he was replaced by Nicholas Petit-Frere in the middle of a Week 6 loss to the Ravens. Unfortunately, Petit-Frere sustained a season-ending shoulder injury during Tennessee's Week 9 loss to the Steelers, which re-opened the door for Dillard. Then, in Week 10, Dillard sustained a concussion, which ruled him out of the Titans' Week 11 loss to the Jaguars and forced the team to deploy Dillon Radunz at left tackle.
Since regular right tackle Chris Hubbard is dealing with a biceps injury, Radunz will man the right tackle post today, leaving Dillard and Duncan as the only LT options. Although Dillard has cleared the league's concussion protocol, Duncan will get the nod.
In 25 snaps at right tackle in relief of the injured Hubbard last week, Duncan acquitted himself fairly well, and it stands to reason that Vrabel & Co. would want to get an extended look at a player who had top-100 talent but who became a Day 3 choice due to concerns about technique and his passion for the game.
Plus, the Dillard/Petit-Frere/Radunz trio all struggled at LT, and it would be difficult to imagine Duncan performing much worse. Tennessee would be forced to eat a considerable dead money charge if it were to cut Dillard in the offseason, but the team would also realize a modicum of cap savings. Given the way the 2023 campaign has unfolded, a Dillard release would seem to be a realistic outcome.