The NFC lost its top difference-making presence in Week 6, and while Aaron Rodgers is not a lock to miss the rest of the season despite undergoing collarbone surgery, the Packers are without their perennial MVP candidate for at least the next two months. That figures to be a key factor in shaping the NFC race.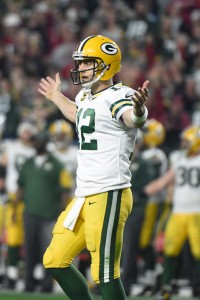 As it stands, Carson Wentz's progression has the Eagles with the NFL's best record at 5-1. But a host of NFCers are just behind. And without these Eagles having the kind of pedigree the Rodgers-era Packers do, it seems the NFC's home-field advantage pursuit is wide open.
Philadelphia's taken a noticeable step forward, with Wentz developing quickly from intriguing non-Division I-FBS prospect to a player who looks like a bona fide franchise passer. The Eagles rank No. 2 in DVOA, illustrating their potential (although, Football Outsiders had the franchise's 2016 7-9 iteration at No. 4, so perhaps this isn't as illuminating as it would appear). Nevertheless, the Eagles are in a better position post-Rodgers setback.
But the NFC's other surprise contender sits fourth on that DVOA list through six weeks, with the 4-2 Rams slotting in high in that category. These two teams lead the NFC in point differential at plus-43 (Eagles) and plus-41, with Sean McVay playing a key role in transforming the Los Angeles pass offense from the league's worst to one that's 10th thus far.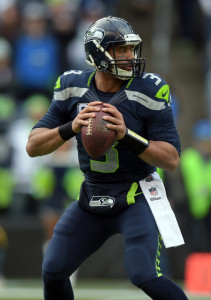 The Rams, however, could not beat the Seahawks at home for a fourth straight year and obviously don't possess the proven capabilities the Russell Wilson-fronted team does. Seattle stands to benefit from Green Bay's setback, housing a veteran-stacked roster — one that lost to the Packers in Week 1 — that's secured five straight postseason berths.
Rodgers going down certainly changes the complexion of the NFC North. The Vikings, whose past five playoff appearances have come with five different starting quarterbacks, are 4-2 without the benefit of an upper-echelon passer. Sam Bradford may return this season, and Teddy Bridgewater's progress is certainly encouraging, but this could be Case Keenum's operation for a while. Minnesota's standout defense notwithstanding, is that enough to prop up the Vikes to their second NFC North title in three years?
The North champions in five of the past six seasons, the Packers are not planning to pursue UFA quarterbacks. Mike McCarthy emphatically said third-year backup Brett Hundley is his guy. Green Bay faced this situation before but did make a midseason switch after Scott Tolzien struggled replacing Rodgers in 2013. Matt Flynn re-signed and went 2-2 to help keep the team afloat until Rodgers returned in Week 17. He of 11 pass attempts prior to entering Sunday's game, Hundley does not possess Flynn's experience. So it's hard to determine how the Packers will look without their centerpiece.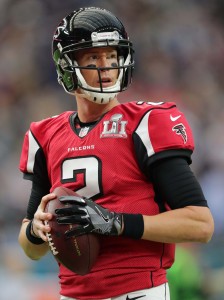 Thanks to Atlanta not yet showing the kind of form it did during its Super Bowl season, the South may be the NFC's toughest division to handicap. The Falcons, Panthers and Saints each have two losses and each has a former first-team All-Pro at quarterback.
New Orleans' defense looks to be improved (15th in DVOA), and that could make a big difference in supplementing Drew Brees — who's had to carry porous defenses for years. Luke Kuechly's third concussion in three seasons stands to wound the Panthers, who have received better work from Cam Newton lately after a brutal start, as long as the stalwart linebacker's out. But this nucleus also has a history of booking January home games and shouldn't be discounted despite a sluggish 2016. The Falcons (17th in DVOA but fifth in total offense) obviously have the potential to repeat as South champs; it just doesn't figure to be as easy as it was in 2016.
So who is the best bet to emerge from this pack now that the conference's top weapon is out of the picture? Are teams like the Lions, Redskins or Cowboys legitimate darkhorse candidates? Vote in PFR's latest poll and weigh in with your thoughts in the comments section.
Photo courtesy of USA Today Sports Images.