DECEMBER 5: While Taylor will likely be activated in time for the Giants' upcoming Monday night game, head coach Brian Daboll said (via Pat Leonard of the New York Daily News) it will be DeVito starting for the fifth straight contest. The latter will receive at least one more look as a No. 1 to close out the season.
DECEMBER 4: The Giants will soon have a quarterback decision to make. Tyrod Taylor will be designated for return from injured reserve this week, per Ian Rapoport of NFL Network. The move has indeed taken place today, per a team announcement.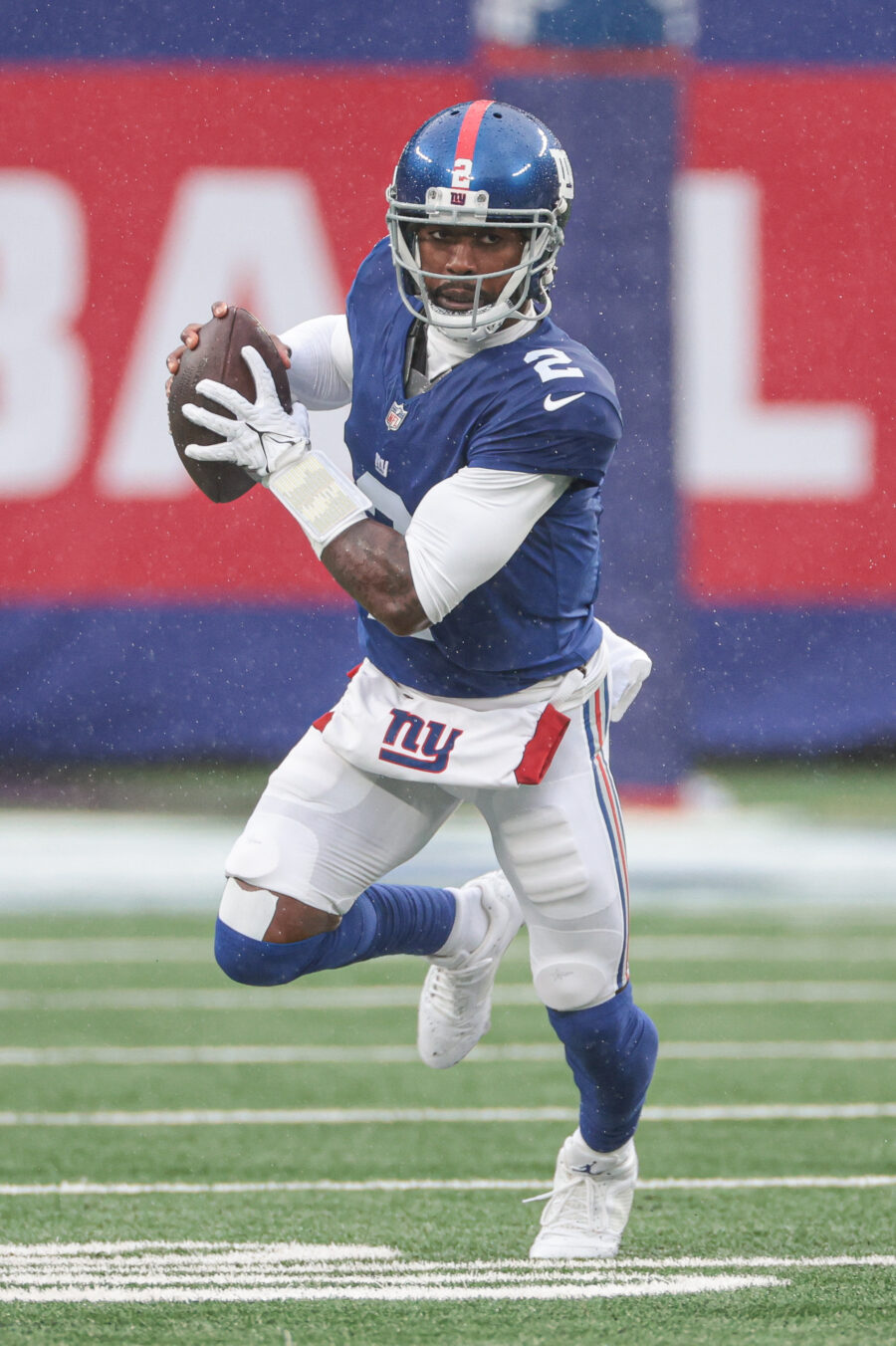 The move will allow Taylor to return to the practice field as the Giants return from their bye week. The 34-year-old will have 21 days to be activated or revert to season-ending IR. With Daniel Jones out for the season, the Giants have been forced to rely on undrafted rookie Tommy DeVito over the past four games in the wake of Taylor's rib injury. The latter is now set to return to the lineup in the near future, though.
It came out last month that Taylor expected to return to action after New York's bye week, so today's update comes as little surprise. The journeyman has made three starts in 2023, his second season with the Giants. Taylor – like each of the team's other quarterbacks – was unable to guide New York to signficant offensive production during his time at the helm, but he will provide experience and consistency in contrast to DeVito, who has gone 2-2 as a starter.
On the other hand, the latter could be deemed to have more upside than Taylor, a factor which could weigh into the Giants' decision on their pecking order at the QB spot. The final weeks of a lost campaign could be used to evaluate DeVito, whose play over the past two weeks has been much better than his initial NFL action. The 25-year-old drew interest from at least two other teams after the draft, but his decision to sign with the Giants has proven to be a shrewd one so far.
Taylor is a pending free agent, so the final weeks of the season would give him an opportunity to boost his market on a new Giants pact or one which would send him elsewhere. DeVito could likewise play his way into the QB2 role for 2024 by continuing to show promise if he gets the nod to finish the campaign. New York has the ability to move on from Jones' $160MM extension signed in March at the end of next year, so plenty of pressure will be on him to show improvement once he returns to action. How the team handles the backup spot will be a storyline to watch as well, though, with the upcoming Taylor-DeVito decision representing an important choice for the team in the immediate future.