With the end of the 2021 NFL season signaling defensive tackle Quinnen Williams' eligibility to sign a contract extension to remain in New York, the intentions of both parties have become much more clear, according to Brian Costello of the New York Post. While early reports on the situation left room for doubt, positing that it made fiscal sense for the Jets to wait but could improve team-player relations for the Jets to pay, all the most recent signs indicate that New York will wait until after the 2022 season to attempt to extend Williams.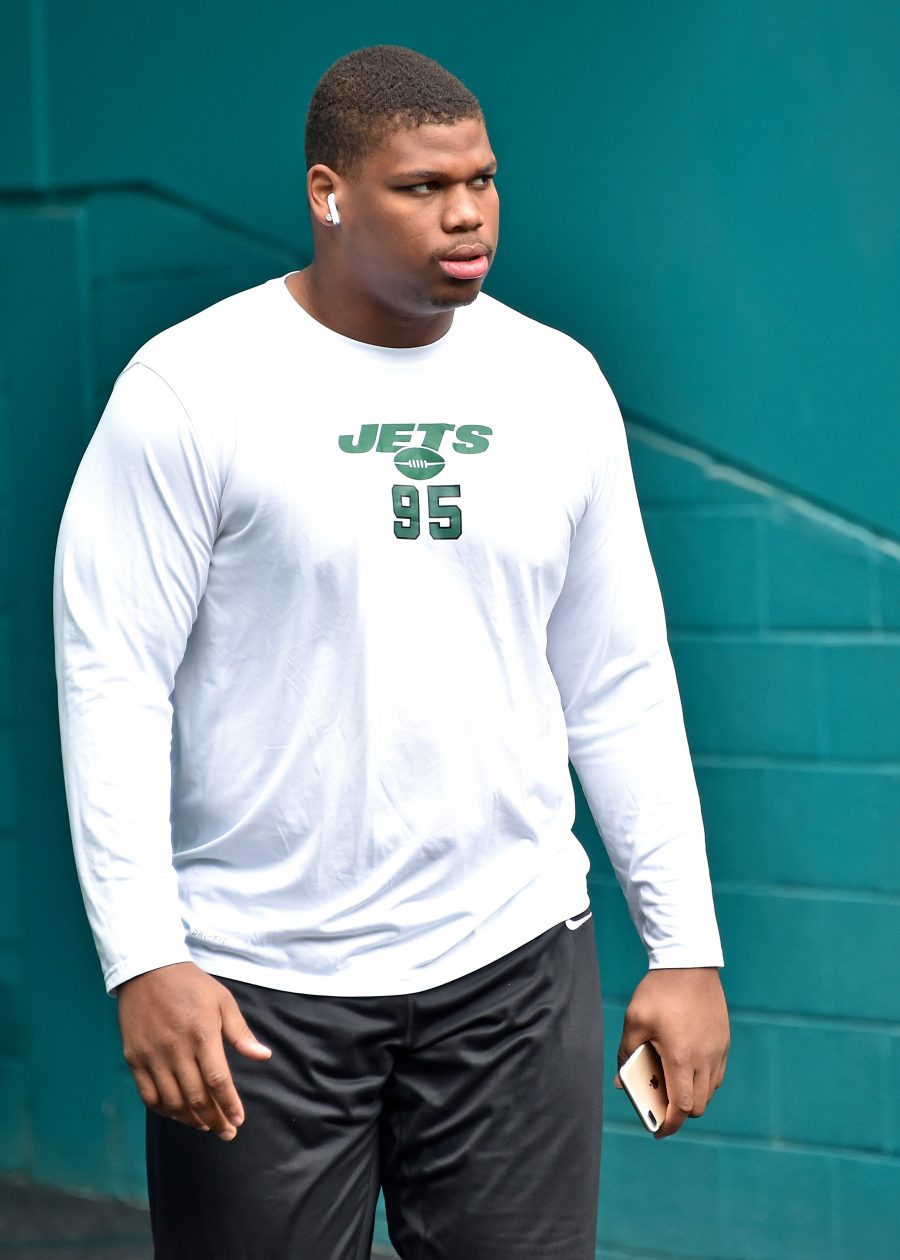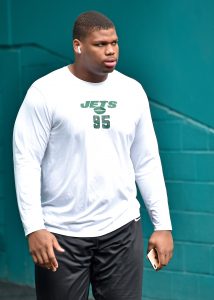 Despite not getting the line help from free agent addition Carl Lawson, Williams had a very good season, albeit a disappointing one for those who expected Williams to take his play to the next level under head coach Robert Saleh's new defense. Lawson's absence caused offenses to focus on Williams, but the young defender still graded out as the 37th best interior lineman out of 109, according to Pro Football Focus. Williams was 28th in pass rush grading and 47th against the run last year while leading the team in sacks (6.0) and finishing second on the team in quarterback hits (12) and tackles for loss (7.0).
With Lawson out and offenses focused on Williams, defensive line teammates Folorunso Fatukasi and John Franklin-Myers both excelled their way to big paydays, with Fatukasi's taking him to the sunny shores of Duval County. This year's lineup sets up much better for Williams to breakout. With the departure of Fatukasi, the Jets will ask Sheldon Rankins to step up. Fatukasi earned starting time over Rankins last year due to his superior play on run defense, but Rankins was more successful in the pass rush, racking up 3.0 sacks to Fatukasi's zero. On the ends, New York will not only add a healthy Lawson opposite Franklin-Myers, but will also bring in rookie first-round pick Jermaine Johnson II. On obvious passing downs, New York can substitute Franklin-Myers on the inside for Rankins and bring in Johnson on the end. Regardless of how they form it, the defensive line around Williams should set him up better for success.
Another factor that could lead Williams to his best season in a contract year is his own health. Williams was forced to have surgery to fix a broken bone in his foot in the spring of 2021. This caused him to miss all of the team's spring practices and most of the Jets' training camp. With a full offseason with Saleh under his belt, Williams should be fully prepared to excel in his fourth season.
In terms of the contract situation, things have been quiet. Williams is heading into his fourth season with the team, making him eligible for a contract extension. The Jets also picked up the fifth-year option on Williams' rookie contract, ensuring he can stay with the team through the 2023 season. After that the franchise tag amount is not insane for defensive tackles, so New York could retain Williams through the 2024 season at a bargain price.
Though he's never quite graded out like the best at his position, Williams will likely get paid like them when he eventually gets a new contract, due to his effectiveness and production. So it makes much more fiscal sense to keep paying Williams like a rookie for as long as the team feasibly can. Luckily for them, Williams has no problem with that. Williams and his agent, Nicole Lynn, "have not made noise about his contract this offseason."
Williams has been consistent in affirming that money is not currently a driving factor for him. If he can have a career-year, though, on the eve of a new contract, Williams may let his play do all the negotiating he hasn't bothered to initiate and can land a massive second contract as a free agent. For now, though, the Jets and Williams are content to wait it out.