While defense has powered the Jets to their 3-3 place, the team has expendable veterans on offense it is trying to unload. Dalvin Cook and Mecole Hardman have come up as pieces the Jets are OK with moving, though traction on potential trades has proven elusive.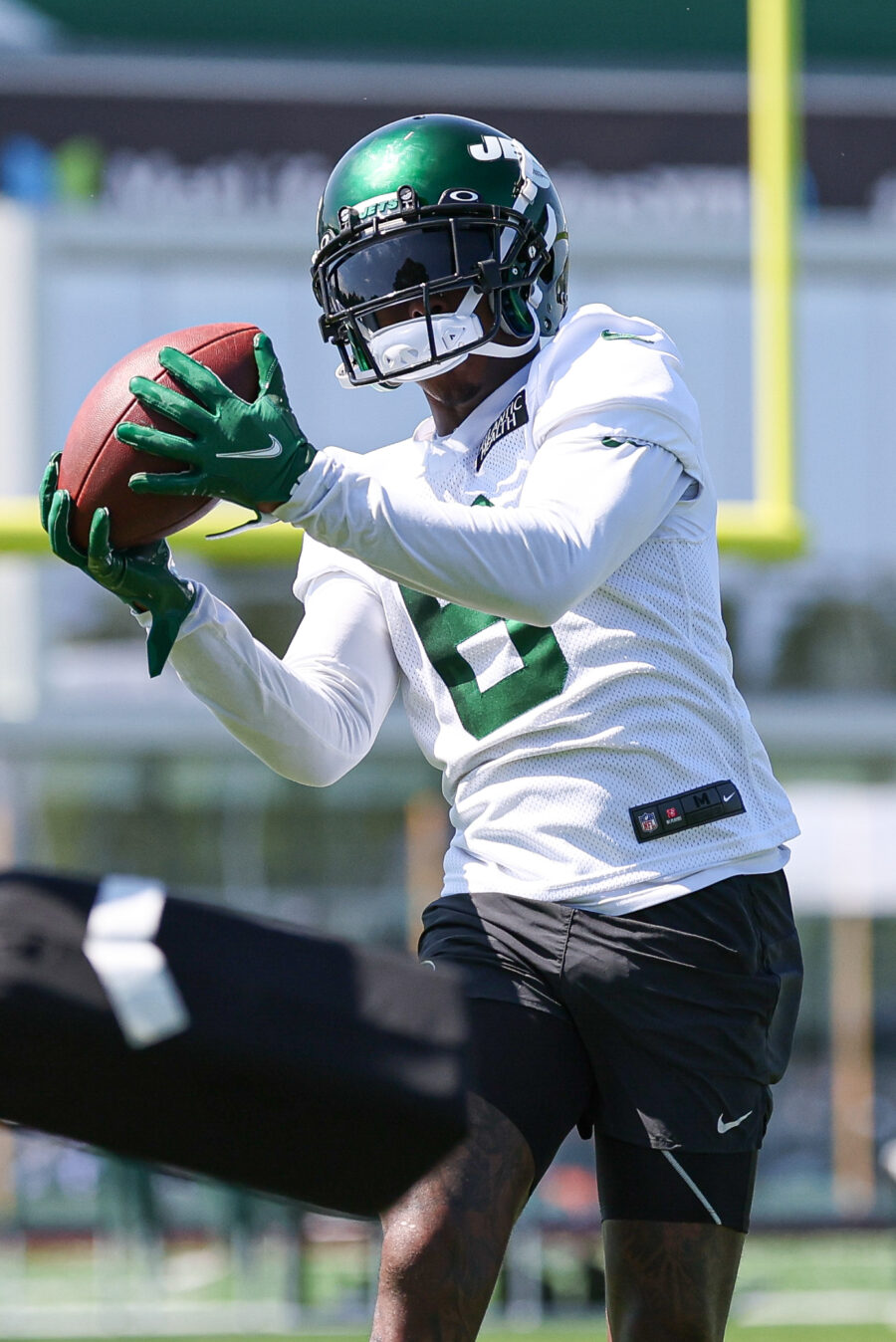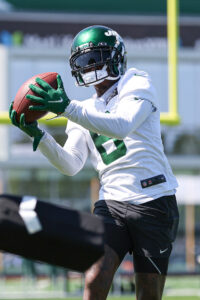 Cook has not been effective as a Jet, and Breece Hall has rocketed back to form after an October 2022 ACL tear. Cook remains in limbo, operating as an expensive backup, but Hardman does not have a role months after signing a one-year, $4MM deal. The Jets are aiming to trade Hardman, with a release also in the cards. This might come down to the wire, with the trade deadline still nearly two weeks away.
So far, Hardman is not generating much interest as a trade chip, ProFootballNetwork.com's Adam Caplan writes. Prior to Hardman becoming a Jet in March, he drew interest from the Browns, Raiders, Lions and Vikings. Although Hardman is only attached to a $1.1MM salary — of which an acquiring team would be responsible for barely half, with the season more than a third complete — his minimal production has likely led to the tepid market.
A 2019 second-round pick, Hardman totaled at least 530 receiving yards for the Chiefs each year from 2019-21. A core muscle injury sidelined Hardman for much of his contract year, leading to the $4MM payment this offseason. While the Georgia-produced speedster did not quite live up to expectations in Kansas City, he has barely played in New York. Hardman has one catch for six yards, playing behind Garrett Wilson, Allen Lazard and Randall Cobb in an offense limited by Zach Wilson being needed to replace an injured Aaron Rodgers.
Due to the void years attached to Hardman's contract for cap purposes, it would cost the Jets around $3MM to cut him. The ex-Chiefs gadget talent does reside as notable insurance, but his fifth season has skidded off track. The same can be said for Carl Lawson's seventh season. The Jets have gone from making Lawson a $15MM-per-year player in 2021 to demoting him to healthy-scratch status at points this season. Caplan confirms the Jets are trying to trade Lawson.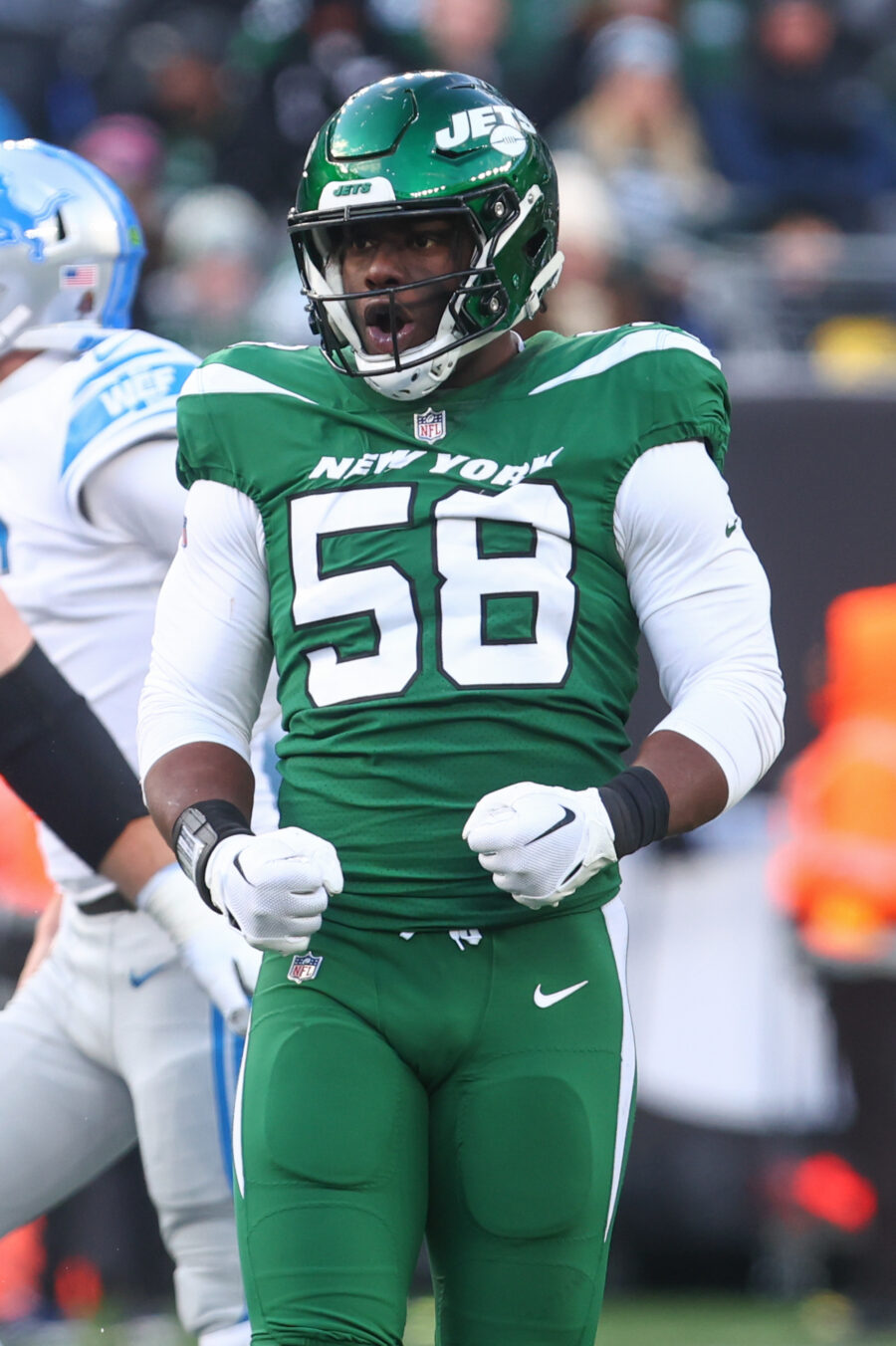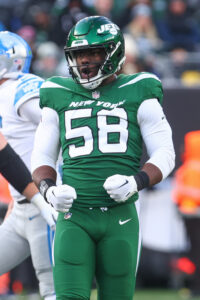 Although Lawson returned from the Achilles tear that ended his 2021 season before it began, the former Bengals cog has seen younger players surpass him on the Jets' depth chart. The team used first-round picks on Jermaine Johnson and Will McDonald in consecutive years, and Caplan adds Johnson's early-offseason form prompted the Jets to ask Lawson for a pay cut. The former third-rounder accepted in May, but he has played only 73 defensive snaps this season. Johnson, John Franklin-Myers and Bryce Huff serve as Gang Green's top edge rushers. Even as McDonald has not yet become a regular (58 snaps), 2022 fourth-rounder Micheal Clemons (136) has been called upon more often than Lawson.
Lawson, 28, is tied to a $6MM base salary. Due to including four void years in Lawson's restructure, the Jets would eat more than $6MM by cutting Lawson this year. If/once Lawson does not re-sign in 2024, the Jets will be hit with a $6MM dead-money payment — should the veteran edge player remain on the team to finish this season. After notching seven sacks and 24 QB hits in 2022, Lawson is at 0-0 in those categories through six games. A backup in his rookie season, Johnson has two sacks and three pass deflections thus far in Year 2.
Formerly a sought-after free agent after the Bengals passed on franchise-tagging him, Lawson is submitting a contract-year no-show. He did produce impact years (from a pressure standpoint) in Cincinnati and previously moved the needle in New York. Lawson's Achilles tear two summers ago led to the Jets cratering defensively in Robert Saleh's debut, which concluded with a last-place defense. Lawson helped the team make major strides last season, but the team is deep enough it no longer needs him. Injuries can change the equations for both Hardman and Lawson, but it will also be interesting to see if the Jets accept a low-end trade offer for either. In Lawson's case, that would likely mean eating some of his salary — as the Broncos recently did to facilitate a Randy Gregory trade.