After flirting with the idea of retirement late last season, Ravens defensive lineman Calais Campbell decided to return for a 15th season back in April. This season, the 35-year-old didn't wait for the end of the year to start up the retirement talk once again, according to Nick Shook of NFL Network.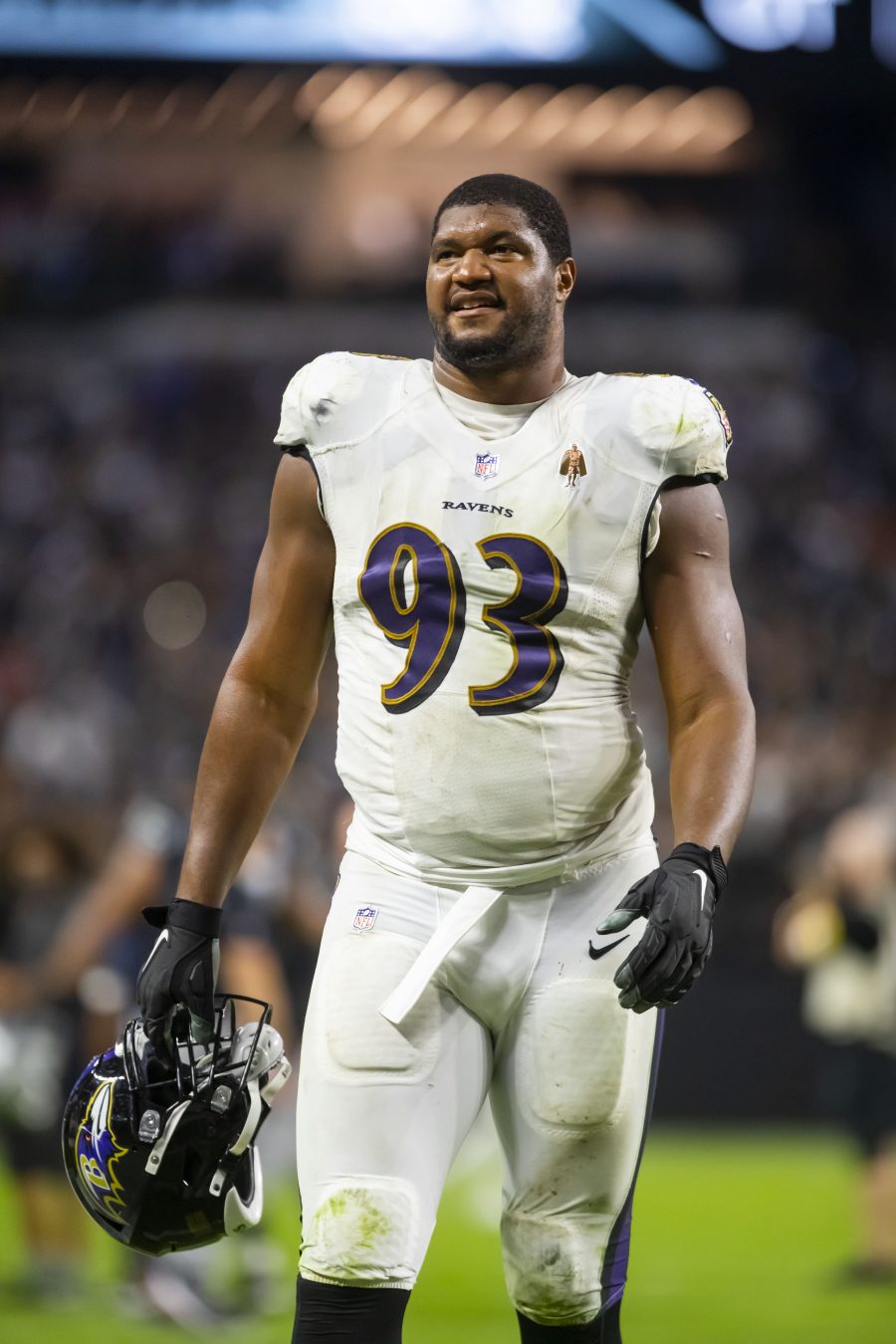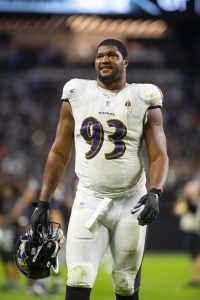 "I know I've got this year in me," Campbell said about his future in the league. "I don't know if there's anything left after that, but I'm going to leave it all on the field. Empty the tank. And when it's all said and done, after this year, I'll reconvene in the offseason to see where I'm at.
"But, right now, I'm preparing like this is my last year. So, I'm going to give it everything I have."
The six-time Pro Bowler, 2017 All-Pro, 2019 Walter Payton Man of the Year, and second-place finisher for the 2017 Defensive Player of the Year award has seen much of his success come as a veteran. Through his first six years in the league with the Cardinals, Campbell totaled a not unimpressive 36.5 sacks, 63.0 tackles for loss, and 72 quarterback hits. But his next six seasons (three in Arizona and three in Jacksonville) saw him rack up 51.5 sacks, 88.0 tackles for loss, and 129 quarterback hits, along with all the accolades at the top of the paragraph, minus one Pro Bowl earned in 2020.
None of this to diminish his early success in the NFL, the point to draw from those statistics is that age is just a number to Campbell. He has seen his returns diminish a bit over his two years in Baltimore, but Campbell refuses to disappear. Campbell showed flashes of his usual brilliance in Week 6 of 2020, when he won AFC Defensive Player of the Week for recording 4.0 tackles for loss, four quarterback hits, and 3.0 sacks on then-Eagles quarterback Carson Wentz, and in Week 5 of 2021 when he fueled a Ravens' comeback victory by blocking a Rodrigo Blankenship field goal attempt while down eight points late in the fourth quarter.
If we're to take Campbell's words seriously, that he plans to "empty the tank," there's no reason to believe he can't reach the levels of success he saw that helped to birth the moniker of "Sacksonville" during his time with the Jaguars. We've seen Campbell record a career-high 14.5 sacks at the age of 31. We've seen him make the Pro Bowl at the age of 34.
Campbell will turn 36 just before the start of the 2022 NFL season. As the oldest defensive lineman on an NFL roster, he'll begin the first year of the two-year deal that brought him back to Baltimore. Campbell isn't focused on finishing that contract, though. Many players are encouraged to play each snap as if it's their last. Campbell will have the rare opportunity to take that saying literally.