The Giants 2023 NFL season has seemingly gone off the rails. After snapping their four-game losing streak from earlier in the year, New York has started a new losing streak, dropping their last three contests. Their 2-8 record currently qualifies them for the second-overall pick in the 2024 NFL Draft. With USC quarterback Caleb Williams and North Carolina quarterback Drake Maye likely to be locked in as the first two college passers taken in the draft, are the Giants going to pass up a top college arm in the top 2?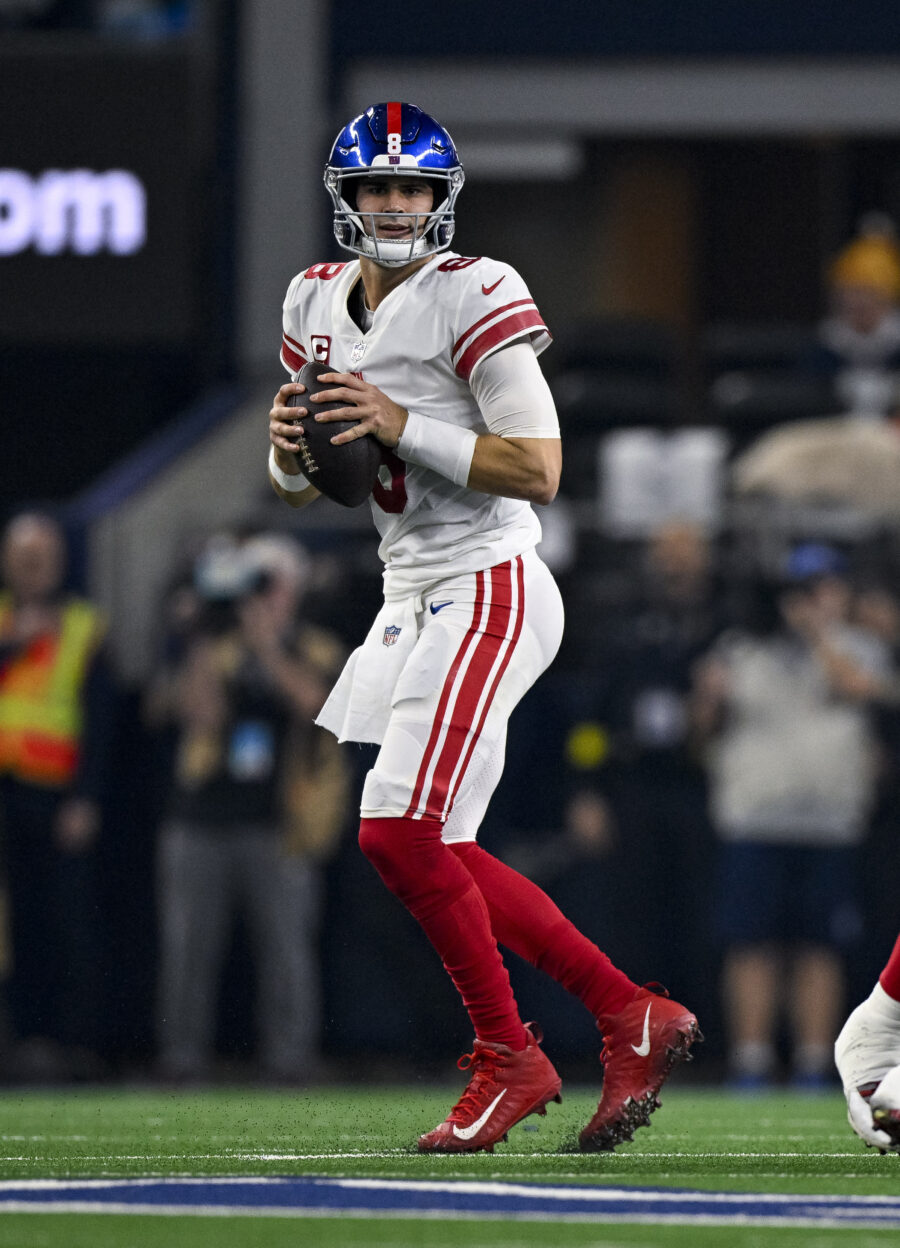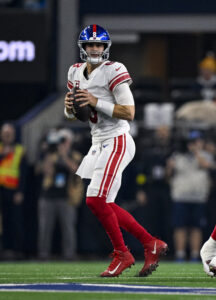 According to Ralph Vacchiano of FOX Sports, "it's far from guaranteed that the Giants would actually" draft Williams or Maye to replace starting quarterback Daniel Jones. There are several factors that play into the team's loyalty to the veteran passer, but essentially, they haven't given up on hopes that he will be the long-term answer for New York at quarterback.
The first clear sign of this is the fact that, only four months ago, the Giants signed Jones to a four-year, $160MM contract extension. The team expressed their support for the 26-year-old at that point, and though things haven't panned out thus far, they're not ready to give up on him yet.
Jones earned that extension after showing tremendous improvement under the tutelage of new head coach Brian Daboll and new offensive coordinator Mike Kafka last year. The new coaching took some of Jones' biggest weaknesses, namely turnovers, and turned them into a strength. After throwing 29 interceptions and fumbling the football 36 times in his first three seasons, Jones led the league in lowest percentage of pass attempts resulting in an interception after throwing just five picks and fumbled the ball a career-low six times in 2022. Beyond that, Jones teamed up with his backfield mate, running back Saquon Barkley, to lead the Giants to their first postseason berth since 2016.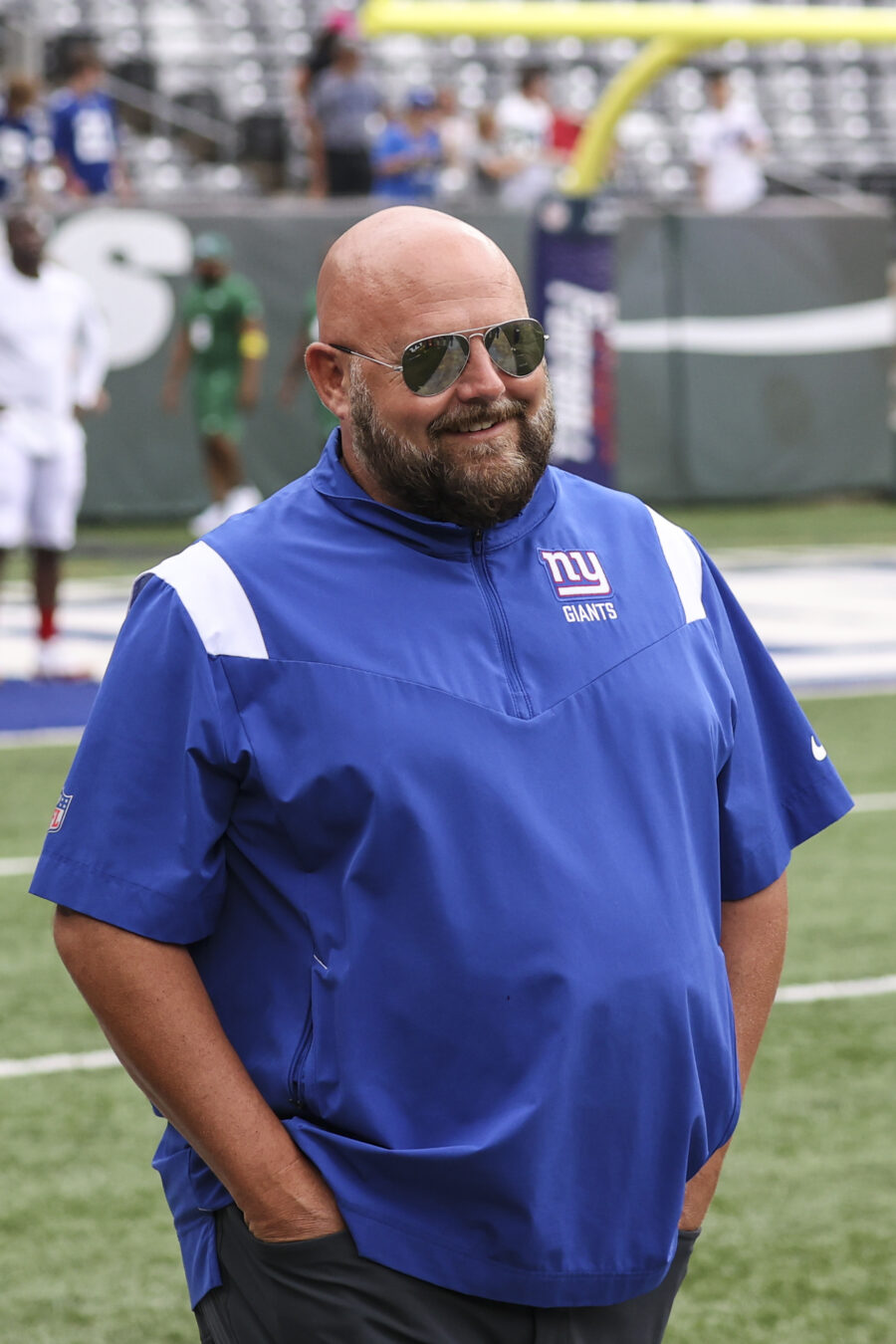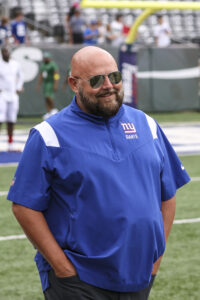 This year, the results have been drastically different, but realistically, the coaches and front office aren't viewing the numbers in a vacuum. Sure, the team has the league's second-worst record and only won one game in which Jones started, and yes, Jones' touchdown-interception ratio of 2-6 and four fumbles in six games seems to show a regression of his strongest traits from last year, but these statistics aren't solely the result of Jones' play. First, of his six starts, three of them were without Barkley by his side and four of them were without starting left tackle Andrew Thomas protecting him. Second, a porous offensive line has led to the veteran passer taking a battering.
"It's almost an unfair evaluation," an NFC scout told Vacchiano. "He was getting battered. He had no time to run an offense before the rush was in his face. He didn't look good, I'm not excusing him, but he didn't have much of a chance. And I think (the Giants) know that."
The disastrous offensive line resulted in Jones taking a beating. Whether related to the constant pressure or not, Jones ended up suffering a neck injury that would hold him out for three games. His short-lived return to play ended with him tearing his ACL, taking him out for the remainder of the season. Injuries, both to himself and to his teammates, paired with poor offensive play around him led to a decline in Jones' performance this year. The Giants understand that and will likely continue giving him a chance to show he's a franchise quarterback.
That decision also proves to be a bit self-serving for Daboll and general manager Joe Schoen. Despite the duo leading the team to the playoffs in their first year at the helm, Vacchiano states that in today's cutthroat NFL, a serious step backward might not be something to two staffers could afford. Making the move to draft and rely on a rookie quarterback very often can result in a step backward, and after the disappointment of this season, another year of regression has the potential to spell doom for Daboll and Schoen. That being said, Jordan Schultz of Bleacher Report made it clear that, "barring something drastic," both will return with Jones in 2024.
Still, the two aren't ruling anything out. While proclaiming their faith in Jones, the Giants are still actively doing their homework on Williams and Maye. Schoen has reportedly already seen both college passers in person, and the personnel department will likely continue keeping a close eye on the two. Especially with the current unknown of Jones' recovery time, quarterback may become a big offseason need for New York if Jones isn't expected back in time for camp.
It's an ugly situation and a difficult decision for the Giants to make. And, as of now, it's not one they've decided on yet. They have reason and need to rely on Jones going forward, but it may become necessary at some point to bolster the position, just in case. They're not ready to give up on Jones yet, but they need to be prepared to face that possibility should it arise.