The Deshaun Watson hearing lasted three days, but the cases made by the NFL, NFLPA and Watson's camp have concluded. While an appeal may follow, the next step will be for disciplinary officer Sue Robinson to render a decision.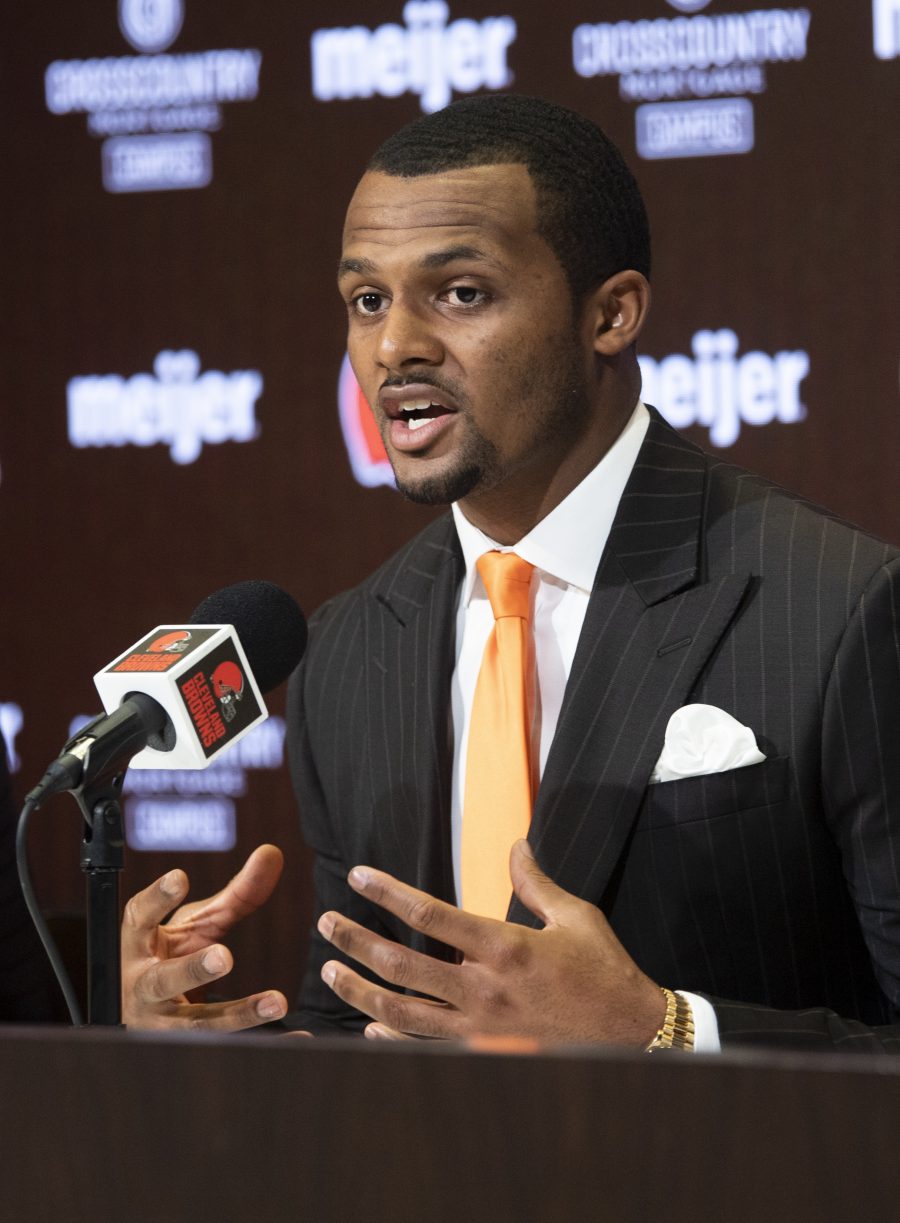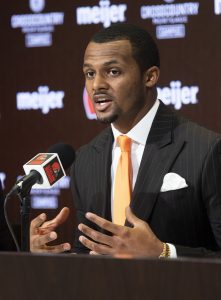 That decision was rumored to be possible by Friday, which would be prime news-dump territory ahead of a holiday weekend, but it does not look like it will emerge for several more days. If Robinson moves to have the NFL and NFLPA file briefs, Mark Maske of the Washington Post notes a punishment would not surface for at least another week. Robinson has since called for post-hearing briefs, according to ESPN.com's Dan Graziano, who adds the briefs are not due until the week of July 11 (Twitter links).
Although the NFL indeed focused on five Watson accusers' cases, Mike Florio of Pro Football Talk tweets the league has interviewed 12 of the women who have accused the Browns quarterback of sexual misconduct and/or sexual assault. The league conceded it is seeking an unprecedented punishment, Florio adds. The NFL has long been linked to aiming for a season-long ban or an indefinite suspension that includes a baseline of Watson missing the 2022 season.
Watson's side was expected to attempt to compare potential punishment for the Pro Bowl passer to the penalties (or lack thereof) given to Robert Kraft, among other owners. NFL reps said at the hearing the Patriots owner was investigated by an NFL security director, and no punishment was recommended for his involvement in a solicitation scandal. Kraft pleaded not guilty to two misdemeanor counts of soliciting prostitution in connection with the January 2018 incident. His case was later dismissed.
While the number of women to accuse Watson and the nature of the alleged crimes differ wildly in this case, Florio notes the NFLPA is pushing for the recently traded QB to not be suspended for any length of time. This was believed to be the union's plan. If Robinson rules Watson did not violate the league's personal conduct policy, the NFL cannot appeal. Should Robinson punish Watson and the NFL still appeal for its preferred full-season ban, Roger Goodell or a commissioner-appointed overseer would handle that component of this saga.