The Dolphins picked up their quarterback's fifth-year option two months in advance, after rumors emerged about the team's potential to seek an upgrade on Tua Tagovailoa. Committing fully to Justin Fields, the Bears traded the No. 1 overall pick earlier than anyone has during an offseason since the draft moved to April. The Patriots have operated differently with their young quarterback.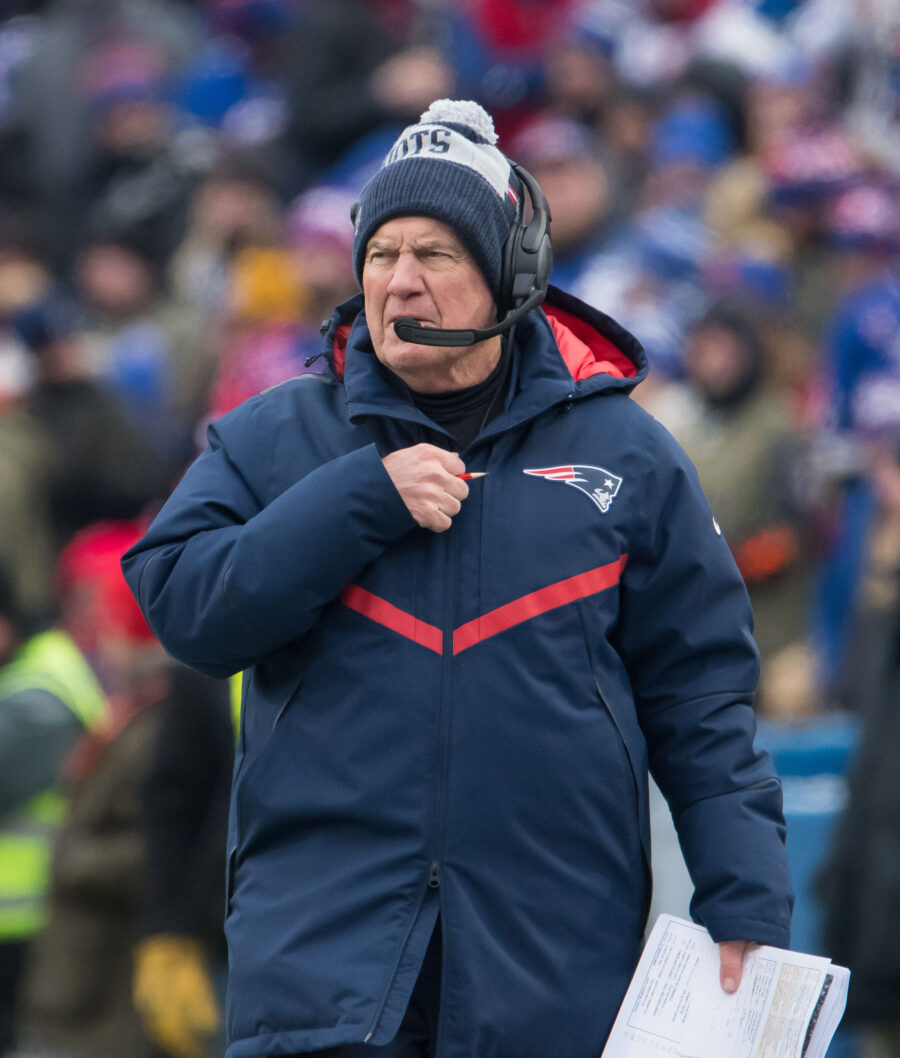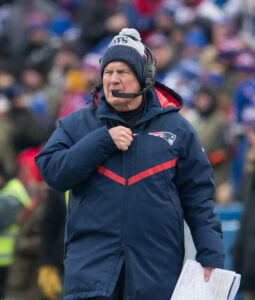 Mac Jones is now coming up in trade rumors, and Bill Belichick has not endorsed the 2021 first-round pick — despite Jones receiving praise from Robert Kraft — as his surefire starter yet. That said, the Pats might not exactly be intent on moving Jones.
The teams mentioned in Tuesday's report — the Buccaneers, Commanders, Raiders and Texans — have not seemed to indicate notable Jones discussions commenced. Staffers from multiple teams mentioned told SI.com's Albert Breer they had not heard from the Patriots on Jones, though one had discussed the quarterback with the Pats. High-ranking execs from a QB-needy team in the AFC and NFC also mentioned they had also not heard from New England, Jeff Howe of The Athletic reports (subscription required).
Even if the Patriots are not operating like they want to cut bait on the former national championship-winning passer, his standing in the organization does appear to have taken a hit. Belichick has been upset with how the quarterback conducted himself last season, and the efforts the Alabama alum made to contact coaches at his alma mater did not go over well with the legendary head coach. This certainly raises the stakes for Jones' 2023, as he took a step back — albeit as he was thrust into one of the stranger offensive experiments in memory — last season. Rival evaluators pointed to the Pats' dysfunctional offense as giving Jones no chance to succeed in 2022, Howe adds, pointing to potentially reasonable trade value — in the event the third-year QB was legitimately being shopped.
By the end of last season, Breer adds some Patriots coaches did not believe a large gulf existed between Jones and backup Bailey Zappe. The Pats have since released Brian Hoyer, who has rejoined Josh McDaniels in Las Vegas, and are prepared to give Zappe an opportunity to push Jones. Belichick should be expected to make the former No. 15 overall pick earn his job during the summer, Breer notes, adding Zappe — a fourth-round pick out of Western Kentucky — fell in line with what the Patriots were trying to do last year. That perhaps should be expected of a rookie, but Belichick certainly looks to be sending a message to Jones this offseason.
Both Jones and Zappe, per Breer, have stayed in town and are discussing the offense with the new coaching staff, which includes OC Bill O'Brien, whom Jones helped acclimate to Alabama when the ex-Texans HC took over as Nick Saban's play-caller. The Pats still expect Jones to win the job, Howe notes. As this quarterback matchup comes at a time in which Kraft has not exactly spoken glowingly of Belichick's recent efforts, this will be a fascinating offseason in Foxborough.