When 49ers head coach Kyle Shanahan joined general manager John Lynch in signing a new extension, the timing was notable with the team off to a 3-0 start. As the former recently admitted, however, his deal was in place well before that point.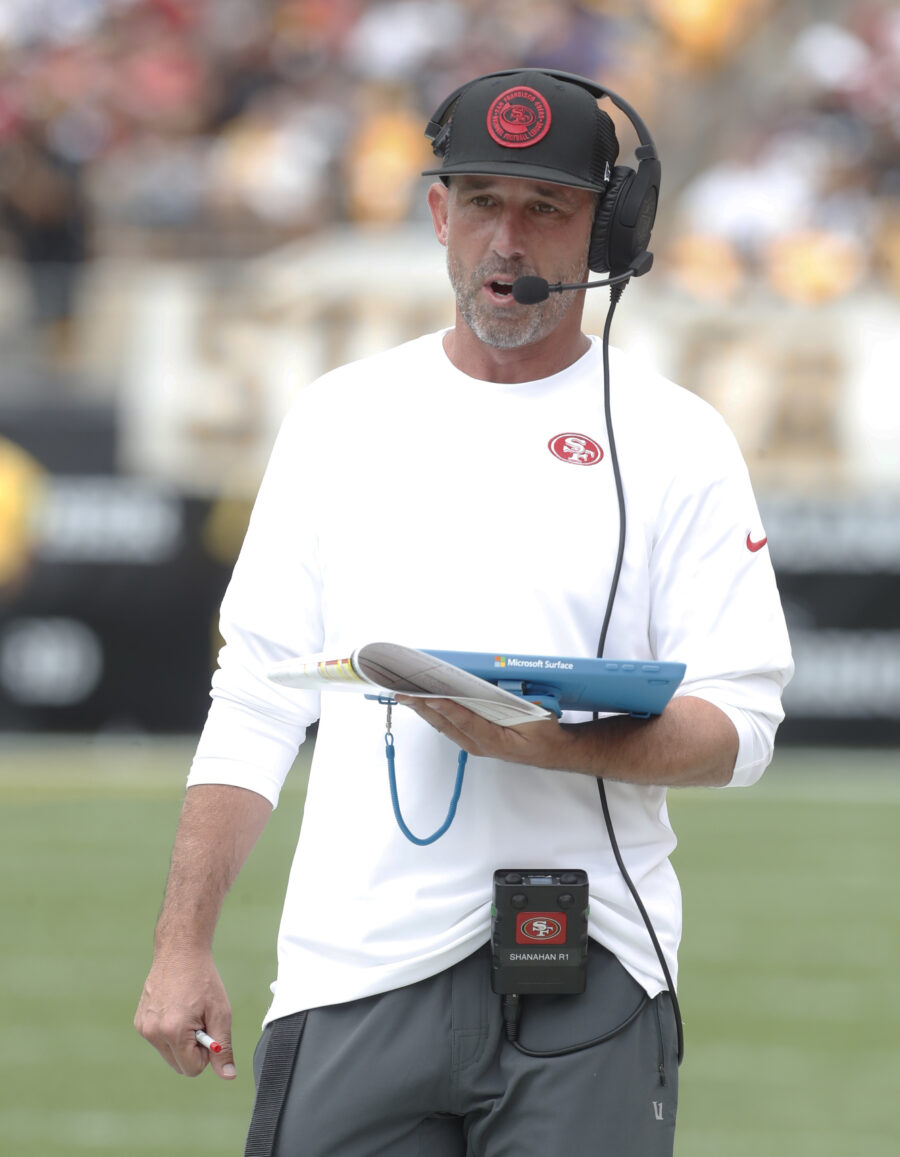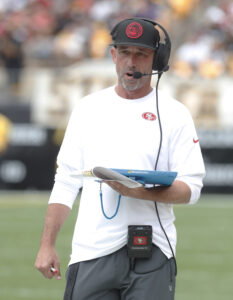 Shanahan said earlier this week that his new contract was in place before the regular season kicked off. That revelation illustrates the confidence the 49ers' ownership group has in both the 43-year-old and Lynch, who have been in San Francisco since 2017. Shanahan is now set to be in place until at least 2027 after previously being on the books for the next three seasons on his previous pact.
"I feel very grateful," Shanahan said, via Eric Branch of the San Francisco Chronicle. "Being a coach anywhere for a long time, I know what that means. I'm extremely grateful for that. To have that opportunity, mainly for my family to be somewhere for so long, is very cool."
Given the team's success since Shanahan and Lynch took over, their latest round of extensions came as little surprise. A number of notable misses at the QB position have taken place during their tenure – highlighted, of course, by the shortcomings of the Trey Lance gamble – but the 49ers have been among the NFC's elite in recent years. A trip to the Super Bowl, along with conference title game appearances in each of the past two seasons, have earned the team's decision-makers a longer leash for the time being.
As Shanahan noted in his remarks, he had yet to remain in one NFL posting for more then four years until his current one (seven and counting). The longtime offensive coordinator helped establish his reputation as one of the league's top minds on that side of the ball during his time with the Falcons in particular (which included a Super Bowl appearance), and his success as a play-caller has continued with the 49ers. When reflecting on his accomplishments in the Bay Area to date, Shanahan noted ownership's patience in allowing he and Lynch to build the roster into what it has become.
"The commitment [Jed York] gave us and what he said: I really feel like that made us make the right decision those first couple years," Shanahan added. "Helped build it the right way. That's really what got us to come here. It allowed us to be patient, do it right and he hasn't changed ever since."

Shanahan and the 49ers will look to improve to 4-0 on Sunday, a feat which would make them one of only two teams to sport a perfect record through the first month of the campaign. Continued success this season and beyond would help prove the 49ers' commitment on the sidelines to be a wise one.