The 49ers endured one of the more bizarre situations under center in 2022, highlighted by their ability to qualify for the NFC title game despite major injuries being suffered by each of their top three quarterbacks. That leaves their outlook heading into the offseason rather cloudy, with the likely exception of Jimmy Garoppolo.
The veteran was long thought to be on his way out of the Bay Area last offseason, with Trey Lance formally named the team's starter moving forward. Garoppolo's offseason shoulder surgery complicated a potential acquisition, though, and he remained in the Bay Area on a re-worked contract. That proved to be a wise move for both parties, after Lance's ankle injury thrust Garoppolo back into the starter's role.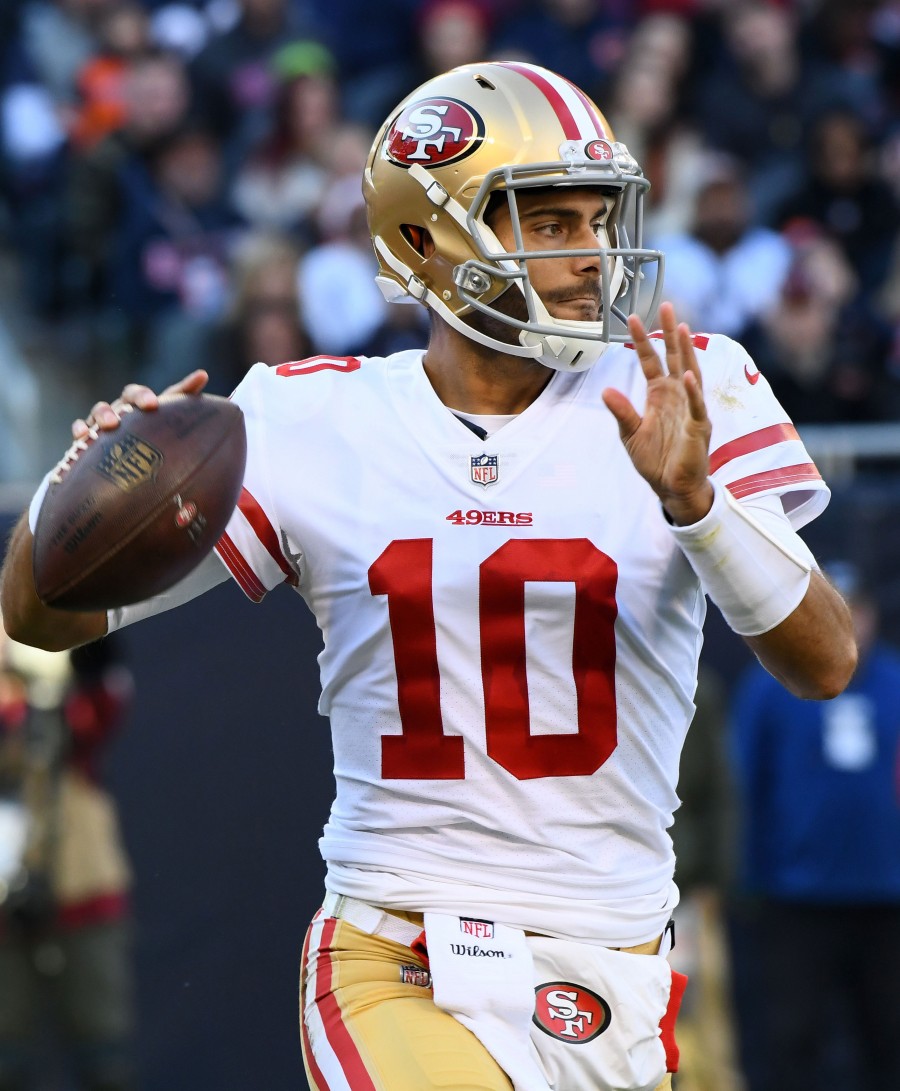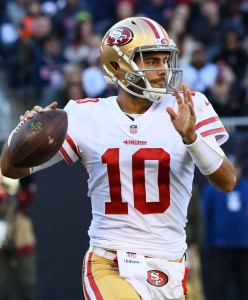 The 31-year-old won seven of his 10 starts this year, helping keep the team stay consistent on offense. Garoppolo played himself into consideration for another 49ers pact, but he suffered yet another major injury which kept him sidelined for the stretch run and postseason. In no small part because of that, he is expected to depart in free agency this time around.
Garoppolo has long been considered one of the league's best locker room presences and a team-friendly passer to build around. However, the tone struck by head coach Kyle Shanahan and general manager John Lynch during the team's season-ending media availabilities pointed to tension between themselves and the former Patriots second-rounder. Indeed, Tim Kawakami of The Athletic notes that the relationship between Garoppolo and San Francisco's brain trust "seems to have gone a bit south" in the time leading up to the NFC championship game (subscription required).
A Garoppolo return was at one point thought to be in play before the 49ers' loss to the Eagles, but the Super Bowl was understood to be the earliest point at which he realistically would have been able to suit up. That scenario never developed, with rookie sensation Brock Purdy and emergency backup Josh Johnson each suffering injuries in the NFC title game. Kawakami adds that he isn't aware of a singular incident which led to a cooling of relations around Garoppolo, but the latter's presence in 2023 would no doubt complicate the situation with Lance and Purdy.
Given the current QB landscape in the NFL, Garoppolo is likely to have no shortage of suitors. The Jets – who have been connected countless times to a potential Aaron Rodgers trade and recently met with free agent Derek Carr – have reportedly done homework on him. Given his background in the Bay Area, NFL Network's Mike Garafolo names the Texans (now led by HC DeMeco Ryans) as another squad to watch (video link). He adds the Titans, Raiders and Buccaneers to the list of potential destinations for Garoppolo, who will become increasingly sought-after if the likes of Lamar Jackson, Daniel Jones and Geno Smith play on the franchise tag.
Garoppolo's impressive win-loss record in San Francisco is weighed down by his myriad of injury troubles, but leaving the team on a relatively sour note would represent an underwhelming end to his tenure there. He figures to have plenty of options with respect to his next chapter, however.