The late 2010s featured three offseasons filled with Kirk Cousins headlines. A number of "what if?" scenarios emerged from the saga that produced two Cousins franchise tags and a fully guaranteed Vikings free agency offer.
Residing as a key player in the Cousins market — due to Kyle Shanahan's ties to the productive quarterback — the 49ers removed themselves from the equation back in 2018, when they re-signed then-recent trade acquisition Jimmy Garoppolo. Shanahan had confirmed at the time the organization had Cousins on the radar between the point of the Garoppolo trade (October 2017) and his extension (February 2018). San Francisco was willing to make a bigger move for Shanahan's former Washington pupil before that point.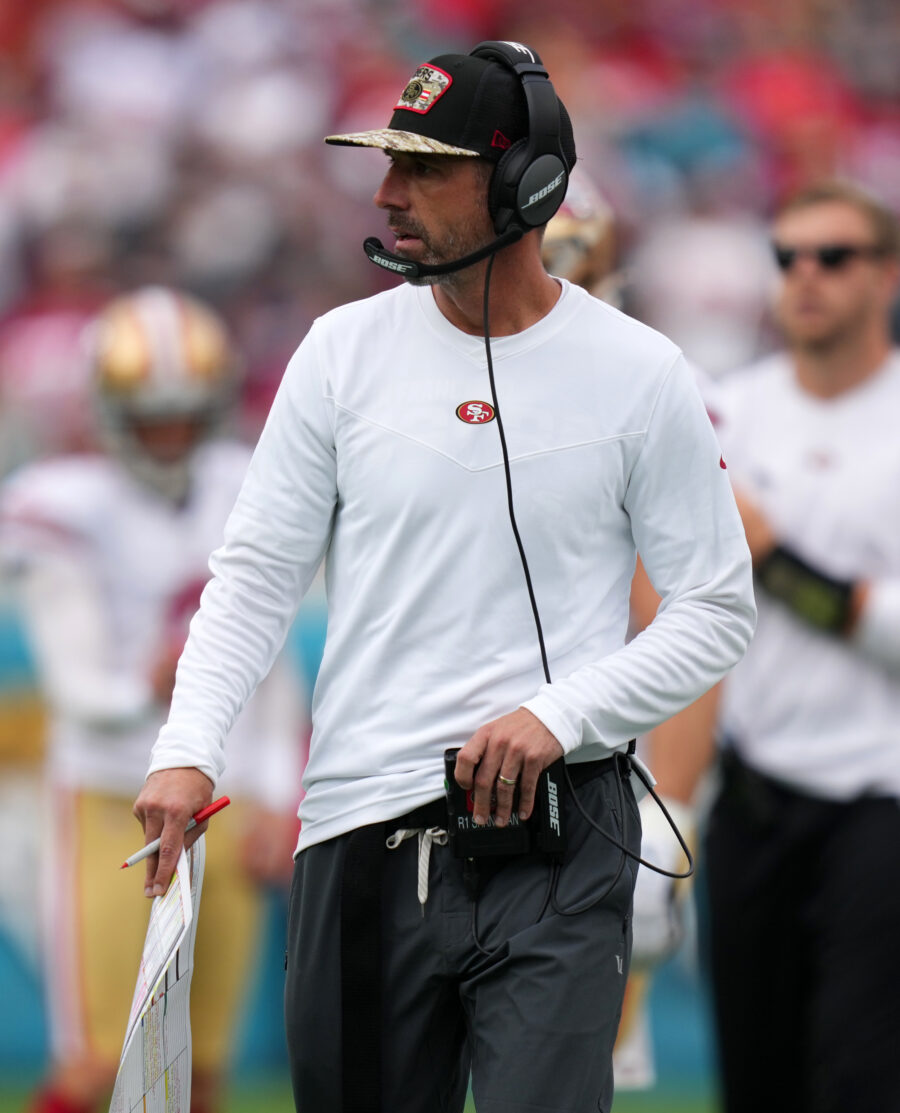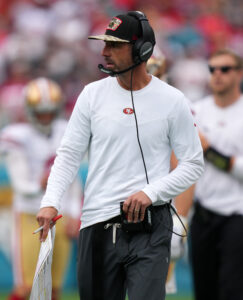 A source rather close to this situation, Mike Shanahan said Kyle was willing to offer Washington the No. 2 overall pick in the 2017 draft for Cousins, via The Athletic's Alec Lewis (subscription required). The 49ers' 2-14 showing in 2016 led them to holding the second overall pick in 2017, the first year of the Kyle Shanahan-John Lynch regime. After making back-to-back HCs one-and-dones, 49ers CEO Jed York gave Shanahan and Lynch six-year contracts. The second-generation NFL HC appeared prepared to put the long leash to good use in the first weeks of his San Francisco tenure.
At the time, we heard three teams expressed interest in Cousins via trade. Washington had franchise-tagged Cousins in 2016 and was preparing to do so again, and the 49ers always appeared likely to be involved in an effort to acquire him. Prior to venturing to Cleveland and then Atlanta, Kyle Shanahan had coached Cousins for two seasons in Washington, operating as his father's OC.
An offer of the No. 2 overall pick for a franchise-caliber QB going into his age-29 season would have been interesting, but Mike Shanahan indicated, via Lewis, his former team "wouldn't even return the phone call."
Dan Snyder and president Bruce Allen ran the Washington franchise at this point, and stability proved elusive. Contentious negotiations took place later that year, with Allen famously mispronouncing Cousins' first name — the "Kurt" interview — multiple times in the wake of a second round of July negotiations not producing a deal. Cousins, of course, played out a second season on the tag and signed a fully guaranteed three-year, $84MM deal with the Vikings in 2018.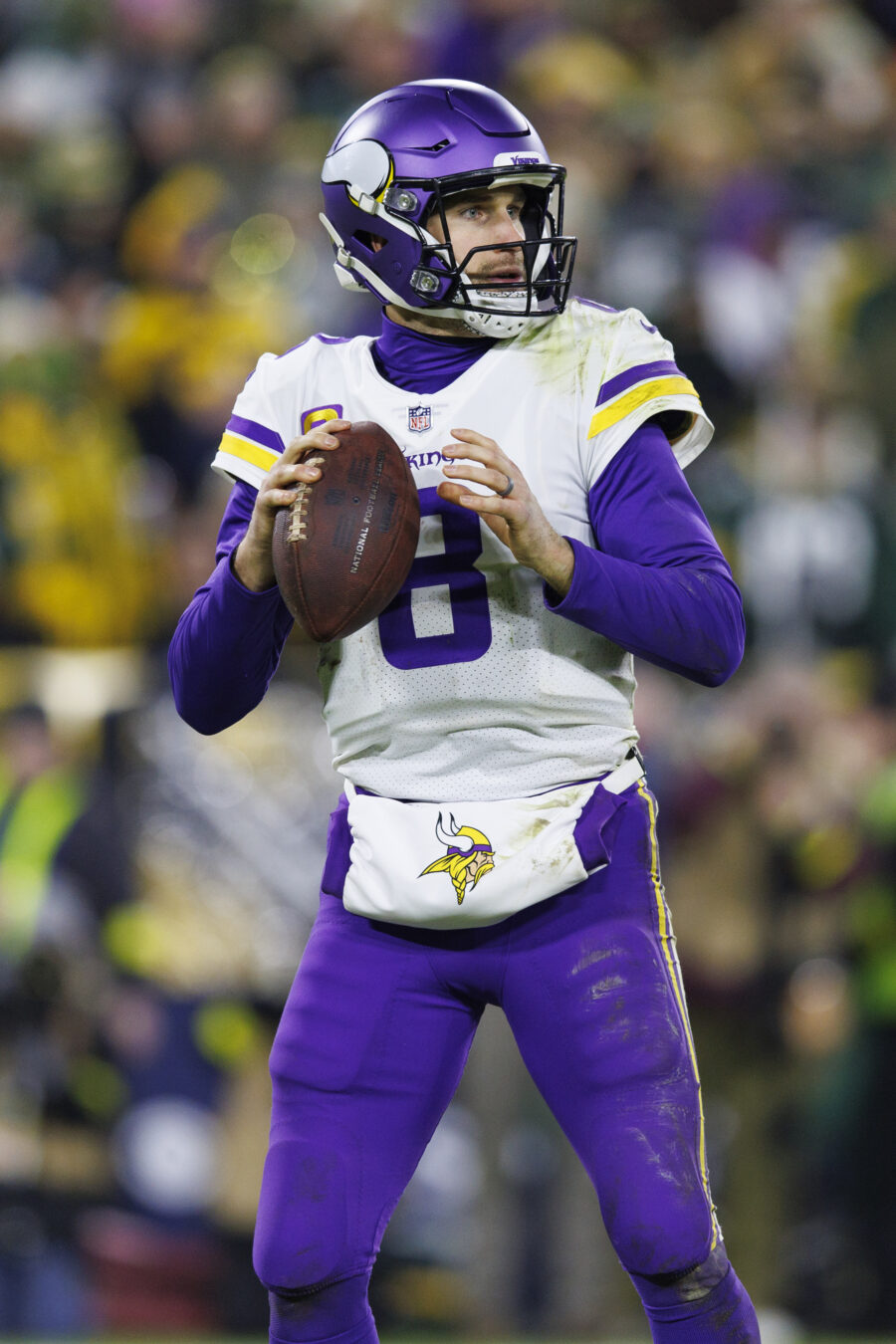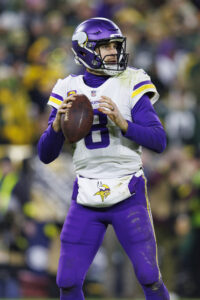 This trade proposal also came about during a period that did not feature the quarterback movement the 2020s have brought. This saga played a part in that change. After previously being told Garoppolo was unavailable, the 49ers quickly accepted the Patriots' offer of the then-Tom Brady backup for a second-rounder. Three months later, Washington agreed to trade for Alex Smith — more than a month before Cousins hit free agency — in 2018.
The 49ers did not carry a starter-level QB into the 2017 season, beginning the year with Brian Hoyer and third-round pick C.J. Beathard as their top options. They had used the high draft choice on Solomon Thomas, trading down with the Bears, who had drafted Mitchell Trubisky at No. 2. The early part of the 49ers' 2017 draft did not age well, with Thomas going ahead of Patrick Mahomes and Deshaun Watson and the team's No. 31 overall choice (Reuben Foster) washing out after multiple off-field incidents. Shanahan's team found its footing with Garoppolo in the years to come, though QB headlines have been constant during the Garoppolo-Trey Lance–Brock Purdy era in San Francisco.
Cousins, 35, is now in the final year of his third Vikings contract. The team extended its starter for a second time in 2022 but only restructured the deal in 2023. Cousins does not expect another round of Vikes talks until 2024, though he has said many times he wants to stay in Minnesota. It would be unlikely the 49ers would circle back to Cousins were he to reach free agency next year, as Brock Purdy has received steady praise from Shanahan. But with Lance gone and the former Mr. Irrelevant not yet fully entrenched as a long-term option, this door may not be fully closed.
Follow @PFRumors