Kyle Shanahan said he met with Bill Belichick at the 2017 Combine and asked the Patriots' top decision-maker about Jimmy Garoppolo's availability, and the then-rookie 49ers coach was told the then-Pats backup quarterback was not on the block.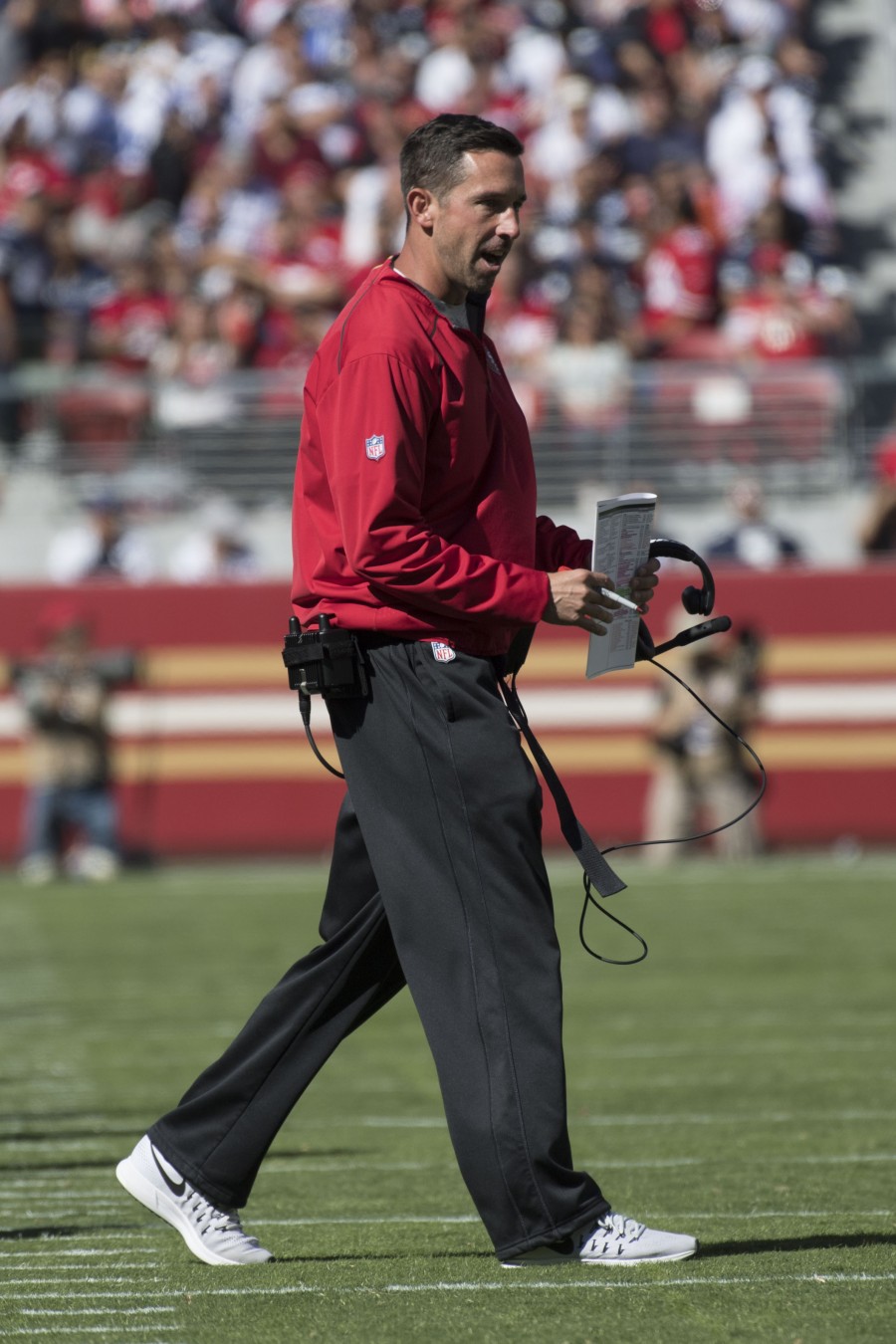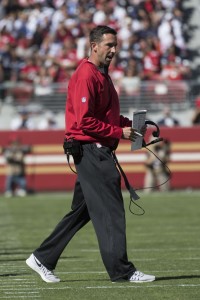 The 49ers did not have a quarterback on their roster at that point and were pessimistic about former Shanahan pupil Kirk Cousins' availability as well.
"At that time, the only guys we thought were franchise quarterbacks that were being mentioned were Kirk and Jimmy," Shanahan told Albert Breer of SI.com in an expansive interview. "And I knew Kirk wasn't going to be a possibility. And I remember asking Bill personally down at the combine about Jimmy, and very quickly he told me that wasn't a possibility. So we moved on from that. He told me he wasn't going to trade him."
However, Shanahan confirmed to Breer the Patriots contacted him on Oct. 30 with a Garoppolo offer. The Patriots' trade-process timeline is murky, but on the 49ers end, it didn't take long to finish this agreement.
Shanahan went to John Lynch and the duo decided to accept New England's proposal of a second-round pick for the contract-year passer, Breer reports. Shanahan indicated to Breer he was shocked when informed Garoppolo was now available, and while he was concerned about having to make a decision about a long-term contract based on a small sample size, Lynch reassured him they would use the franchise tag to buy them time if necessary.
"There really was," Shanahan said when asked if there as a moment of shock when the Patriots called him. "We were 0–8. We'd just gotten our asses kicked by Philly. I came in on a Monday and that was the last thing I was thinking about. And that ended up popping up. It's different, because it's a big deal; we want those draft picks. We know have a ways to go; we want to build this organization the right way. And what worried me was having to decide long-term on a guy in just a few games."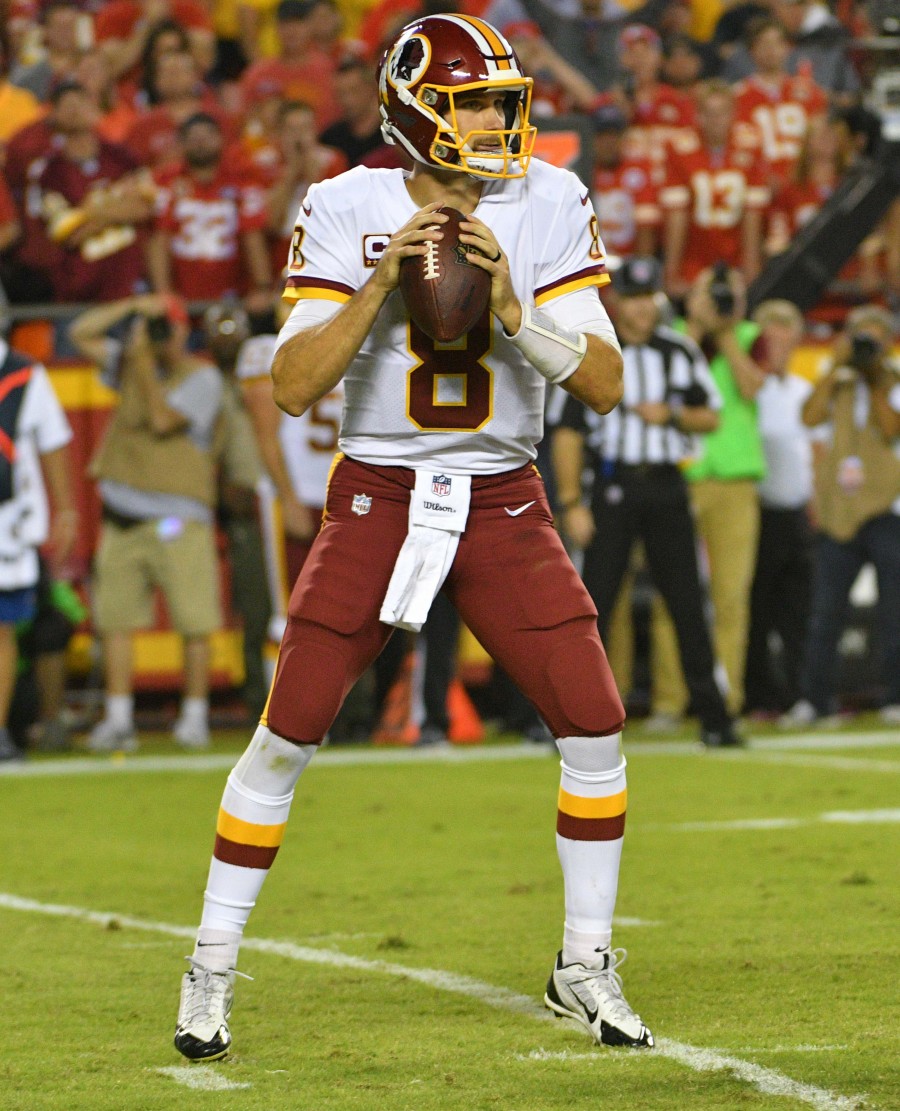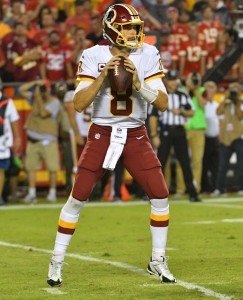 The 49ers did not need to use their contingency plan, signing Garoppolo to a record five-year, $137MM extension. The Patriots' about-face on Garoppolo ended up being a franchise-changing moment for the 49ers, who may not have been as quick to match a Browns would-be offer of the Texans' first-round pick. But Cleveland did not have a chance to deal for Garoppolo during the small time window he was available, with the call coming to Shanahan and the first-year San Francisco power structure deciding in minutes to pull the trigger.
Shanahan's Cousins exploration did not deter a Garoppolo deal, with the 49ers having moved on after their new quarterback's 5-0 start. But they were interested in Cousins last offseason. Now that Cousins is expected to be available, the 49ers are set at sports' marquee position.
The now-second-year HC, however, told Breer they hadn't closed the door on Cousins even after trading for Garoppolo. This extension will close the door on the Cousins-to-San Francisco rumors, likely for good.
"Yeah, of course, it was there," Shanahan told Breer about the franchise's Cousins interest after the Garoppolo trade. "Everyone knows how I feel about Kirk. And for anybody who knows how I feel about Kirk, I think this shows how I feel about Jimmy, the fact that we ended up doing this. I'm not a guy who's going to get excited and just go with the momentum, at all. I usually do the opposite, question it to make sure I'm absolutely confident, and not go with the momentum or the excitement.
"Talking about Kirk, understanding where he could be in the next year, for me to feel this way about Jimmy? It says a lot about Jimmy."
Follow @PFRumors