The 49ers and quarterback Jimmy Garoppolo have agreed to a five-year, $137.5MM contract, a source tells Mike Garafolo of NFL.com (on Twitter). Full financial details of the deal have yet to leak out, but this stands as the largest deal in league history on an average annual value basis. Matthew Stafford set the bar with his five-year, $135MM ($27MM/season) deal last August. Garoppolo now has the new watermark with an average of $27.5MM per year.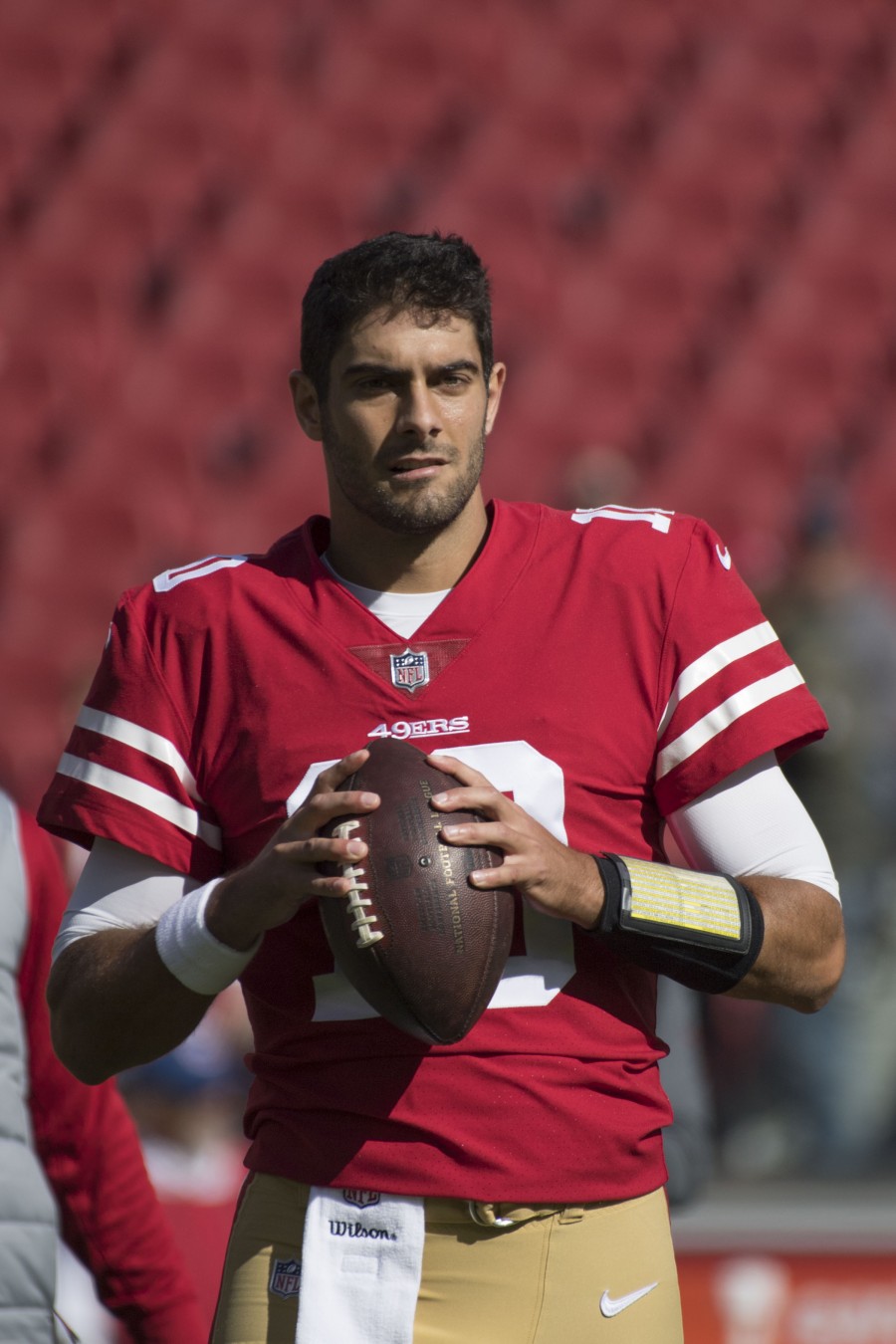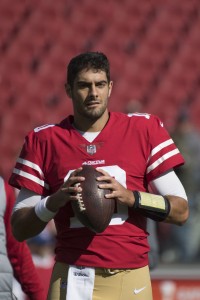 Garoppolo signed the deal Thursday night, the team confirmed.
The Niners acquired Garoppolo during the season from the Patriots in exchange for a second-round choice. Based on the early results, the deal may go down as one of the greatest all-time heists in NFL history. Once the young QB was inserted into the Niners' starting lineup, SF rallied from an ugly 1-10 start to finish out the year on a five-game winning streak. The sample size is small, but Jimmy G owns a career 7-0 record as a starting QB.
At the Senior Bowl, 49ers GM John Lynch sounded optimistic about a deal coming together soon:
"When you find the right guy at that position, it's really good for your franchise. We believe we've found the right guy. Now the challenge is getting Jimmy signed. We're working hard towards that. We'll see. I think he wants to be with us and we want him there. I think it makes too much sense not to happen. So it's just a matter of getting it done."
Technically speaking, Garoppolo was due for unrestricted free agency in March. However, there was zero chance of Garoppolo reaching the open market as the Niners were fully prepared to use the franchise tag on the 26-year-old (27 in November).
The Patriots, in theory, could have kept Garoppolo and groomed him to be the successor to Tom Brady, who turns 41 in August. Depending on who you ask, his status in New England may or may not have caused a triangular rift between Brady, coach Bill Belichick, and owner Robert Kraft. It's not hard to imagine the Patriots kicking themselves behind closed doors for the trade, particularly after the way Garoppolo performed in the second half of the 2017 season.
Then again, the Patriots did offer up four-year contract extensions for Garoppolo in the $17MM-$18MM per year range plus increases for if/when he succeeded Brady. Garoppolo, who was no doubt advised that he could crack $25MM per season on his next deal, declined the deal, opting to wait for an opportunity to run a team of his own.
Garoppolo's position as the league's highest-paid player might not last all that long. If Kirk Cousins reaches unrestricted free agency, he could very well top Garoppolo's AAV, despite being three years older. Cousins himself might not stay atop the mountain for long with Matt Ryan entering his walk year and Russell Wilson, Aaron Rodgers, and Ben Roethlisberger being two years away from the open market.
Follow @PFRumors