The in-depth ESPN.com report detailing a rift in the Patriots' power structure has triggered a fallout in New England. The Patriots have already released a statement attributed to Robert Kraft, Bill Belichick and Tom Brady, and Kraft further addressed this situation further on Saturday.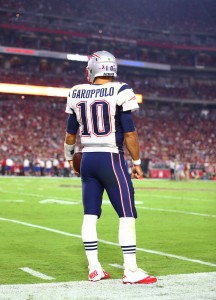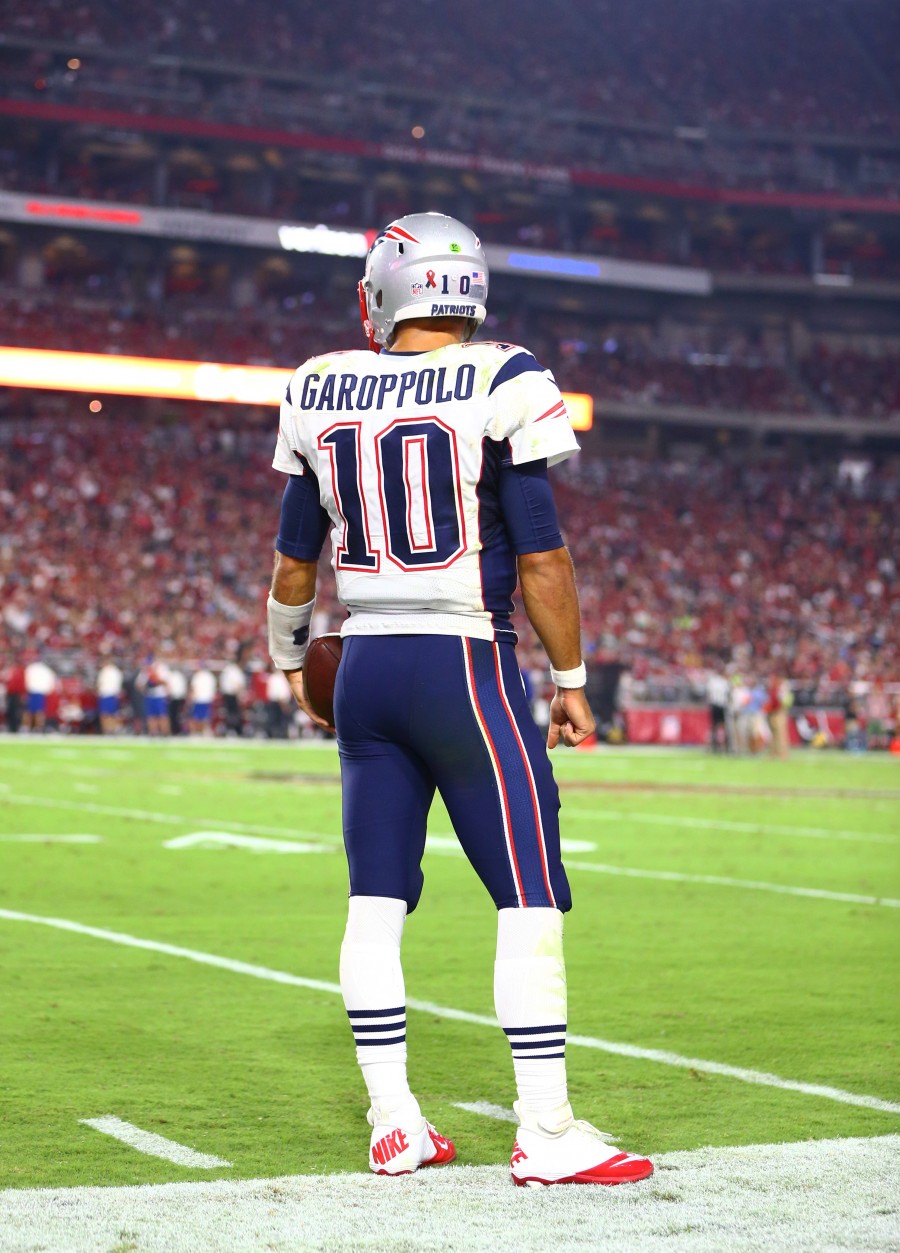 Kraft told SI.com's Peter King he did not meet with Belichick and call for the coach/GM to trade Jimmy Garoppolo, whom the Pats had held onto despite rampant trade rumors throughout the offseason. The owner said Belichick informed him about the Garoppolo trade.
"Until Monday at the trade deadline — I believe that was Oct. 30 [31st] — the last time I talked to Bill about Jimmy's situation was in a group with Bill, [team president] Jonathan [Kraft], [director of player personnel] Nick Caserio … a small group of us, I think in June. That is the last time I talked to Bill about it," Kraft told King.
"The next time I spoke with Bill about it was the Monday before the trade deadline. He called me on that Monday and said he got a deal with San Francisco, Jimmy for a second-round pick and Brian Hoyer. Turns out they had to cut Hoyer and then we got him. But really, this was basically a second-round pick and Brian Hoyer for Jimmy. Bill asked me if I was OK with this. I was really taken aback a little bit. I wanted to think about it. I talked to Jonathan, who was okay with it, and I called Bill back and said, 'OK.'"
Seth Wickersham's report placed Garoppolo at the center of the dissent, with Belichick being against the trade and Brady not exactly embracing the current 49ers passer as his heir apparent. Kraft said the franchise tag, which Garoppolo is expected to receive as a 49er, would have come into play had the Patriots tried to keep both quarterbacks. Previous reports indicated Belichick "desperately wanted" to keep Garoppolo and that some in New England aren't on board with the new Garoppolo-less future.
Kraft added he "absolutely" believes Belichick will be back for a 19th season coaching the Patriots in 2018.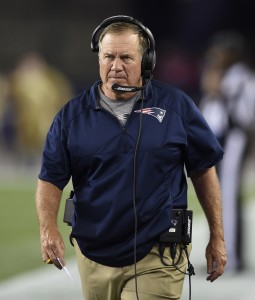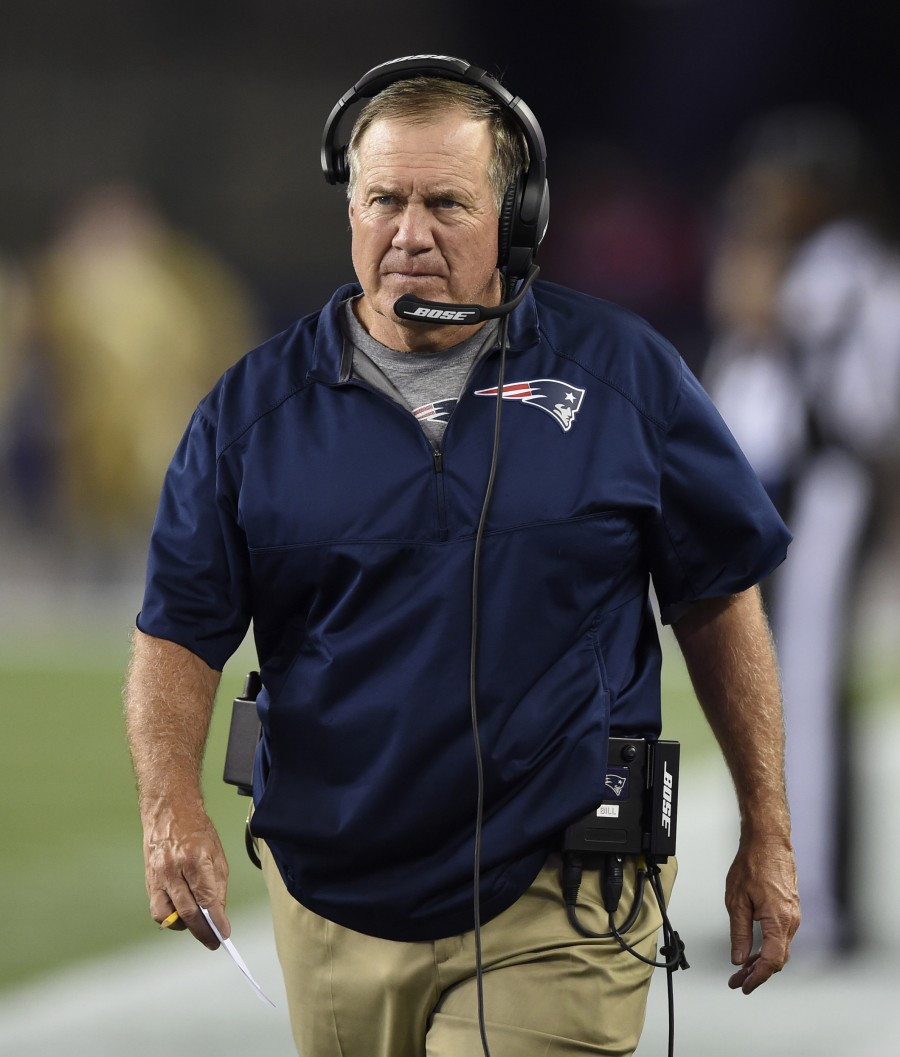 This comes after a New York Daily News report connected Belichick to the Giants' vacancy. Belichick began his head coaching career with the 1991 Browns after a successful run as Big Blue's DC under Bill Parcells. The Daily News' Gary Myers spoke to a source who said the 66-year-old Belichick "sees an opening to get to the Giants" and added that, should the Patriots indeed separate this power structure, "The Giants are the only place he wants to be."
The Giants have interviewed both of Belichick's top lieutenants — Josh McDaniels and Matt Patricia — for their HC job thus far.
Brady is under contract for two more seasons, and Belichick is believed to be under contract beyond this campaign, Mark Maske of the Washington Post reports. Sources informed Maske a Patriots breakup may not commence "in the immediate future." Maske also reports Belichick and Kraft met over the summer and resolved to try and sign Garoppolo to an extension. At that point, Maske reports, the coach and owner discussed a contract that would pay him to be Brady's backup going forward but one that would spike once he became the starter, an element also present in Wickersham's piece.
Jeff Howe of the Boston Herald, however, reports neither Belichick nor Caserio ultimately proposed an extension to Garoppolo, whom Wickersham reported was offered a deal worth around $18MM AAV with playing-time escalators. The Boston-based reporter adds Brady did not ask Kraft to trade Garoppolo.
As for another Brady/Pats pact, Jeff Howe of the Boston Herald reports the sides have discussed a deal that would take him past 2019 — which would be the all-time great's age-42 season. These talks, per Howe, began last year and would be aimed at reducing Brady's $22MM cap hits in 2018 and '19.
There figures to be more fallout regarding this report, one that comes barely a week before the Patriots begin their 15th playoff run in the Belichick/Brady era.
Photo courtesy of USA Today Sports Images.
Follow @PFRumors