The 49ers are continuing their patient approach to the handling of Jimmy Garoppolo, being set to keep him on the bench again this week. And the team's wait-and-see strategy looks set to continue through next season.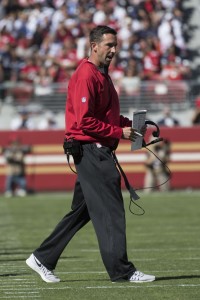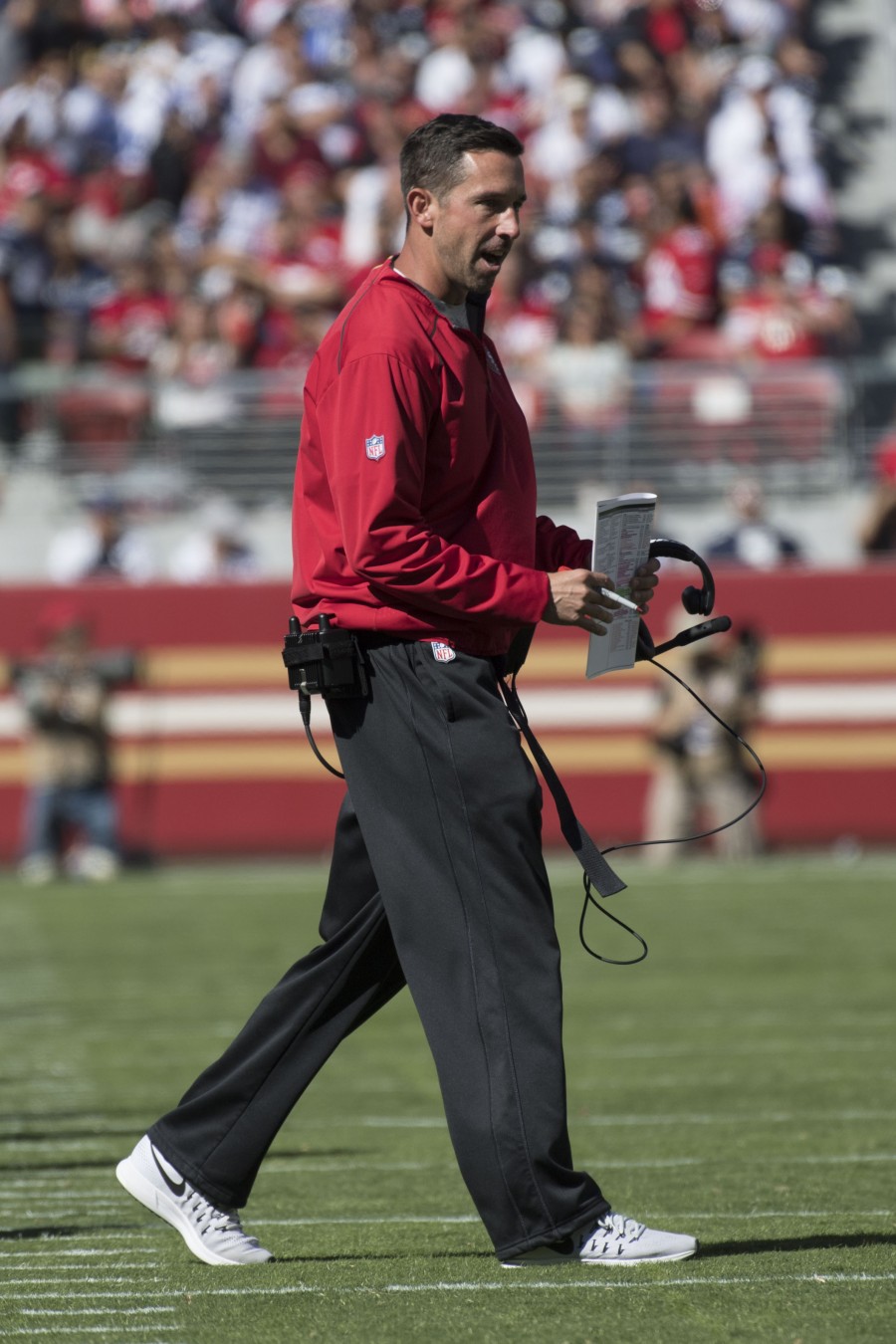 During a radio interview, Kyle Shanahan said not only would be be fine if the team used its franchise tag on the quarterback. But the first-year HC essentially deemed that scenario more likely than the sides reaching a long-term extension before next season.
"I know you have to franchise a quarterback to keep him, but quarterbacks are expensive. And that is not that big of a deal to us," Shanahan said in a KNBR segment (via Eric Branch of the San Francisco Chronicle).
"… It would be great if it could work out that way (a long-term contract), but that's just not the situation any of us are in. So you want to play it out. That is the good thing about the franchise tag and that's what, to me, made it an easier decision to trade for him at the time we did to where it's – I don't want to do anything very impulsive that could put our team at risk."
A Garoppolo tag would cost the team more than $23MM next season. The current No. 2 Niners signal-caller is playing out the final season of his rookie deal at $821K. San Francisco can handle this substantial markup, though, in being projected to possess a league-most $60.6MM in 2018 cap space. Considering the team's new decision-makers have discussed the acquisition of a potential franchise quarterback at just about every turn this offseason, putting a $23MM-plus salary on the 2018 books wouldn't be too much of a setback to determine if Garoppolo is that player.
No current 49er is set to have even an eight-figure cap number next season. Pierre Garcon's $9.36MM tops the rebuilding team's list. A Garoppolo tag would be the most money the 49ers have ever paid for a quarterback in one season.
Shanahan views the 49ers' current situation — making a medium-scale bet on a possible high-ceiling passer, one that has yet to throw 100 NFL passes — as ideal for a tag.
"That's what's cool about having something like (the franchise tag): Hey, alright, I would love to have a guy like that, especially for only a second-round pick," Shanahan said. "Definitely. Do we have to make a decision this fast for the future in terms of a long-term deal and everything? No, you don't. If you do, and it works out, and you feel great about it, that's awesome. But if not, that's why the rules are the way they are."
Regardless of Garoppolo's 2017 performance, Shanahan said he won't gauge it as much as he will 2018's. The former second-round pick's comfort within the confines of the 49ers' offense will be higher by '18, Shanahan said, helping to explain the organization's patient stance presently.
"… It's not something where you want to put all this pressure on him, on the organization, on the players around him where it's like 'Hey, we're going to get this deal done, this long-term deal, you've got six games to prove it. You better go out there and do it or you won't get what you think you're worth,'" Shanahan said. "That's not right to me for us. That's not right for him."
Photo courtesy of USA Today Sports Images.
Follow @PFRumors