After three practices this week, George Kittle is set to make his season debut Sunday. The All-Pro tight end sustained a groin injury just before the season, and it kept him out two weeks.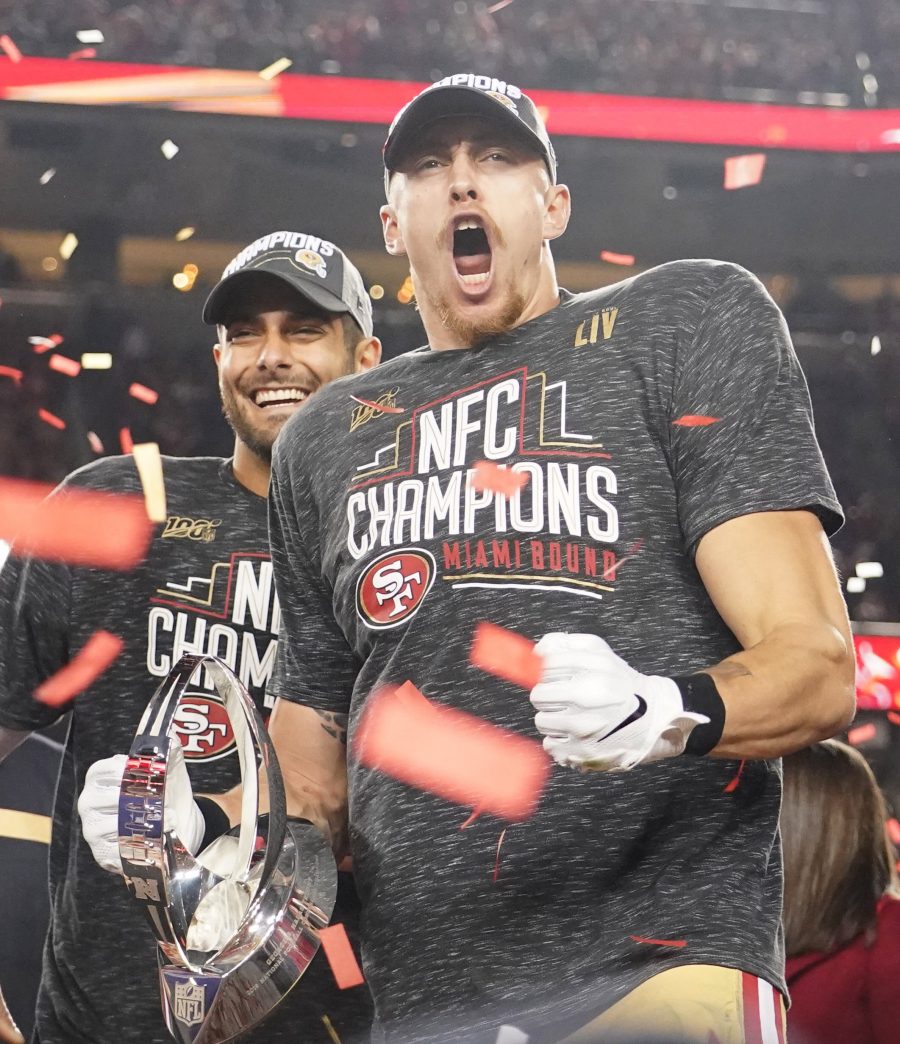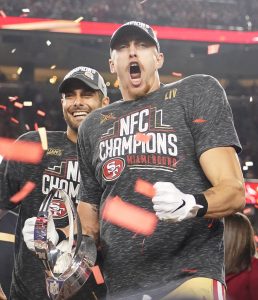 Injuries have been a frequent occurrence for Kittle during his second contract, but he will team with Jimmy Garoppolo in a "new"-look 49ers offense Sunday night in Denver. Kyle Shanahan said Friday the sixth-year pass catcher will not have any restrictions heading into the 49ers-Broncos matchup.
Knee, ankle, foot and calf injuries have plagued Kittle as a pro. The calf ailment cost Kittle three games last season, while the foot trouble — a fracture — represented his most significant setback. That break came midway during a 2020 season, costing Kittle eight games, in which Garoppolo and many other 49er starters missed extensive time.
The maladies that keep cropping up have interrupted Kittle on his $15MM-per-year contract. The former fifth-round pick signed that extension just before the 2020 season, and the bulk of Kittle's injury trouble came after it. Still, the Iowa product — going into his age-29 season — is one of the NFL's best tight ends. His blocking and receiving ability represents a rare combination in modern football, giving the 49ers a unique weapon — one that has certainly buoyed their Garoppolo-led attacks over the past several years.
Despite missing three games last season, Kittle caught 71 passes for 910 yards and a career-high six touchdowns. Those numbers did not quite match his late-2010s work — a then-tight end-record 1,377 yards in 2018 and 1,053 in a 14-game 2019 slate — that led the 49ers to extend him. But his return should still provide a noticeable boost. San Francisco's offense does not exactly have a replacement close to its dual-threat tight end's level. He stands to assist a team that is reacclimating Garoppolo and dealing with multiple running back injuries (to starter Elijah Mitchell and third-round rookie Tyrion Davis-Price).