A pair of 49ers players suffered injuries during Week 17, but it sounds like the organization got good news on the duo. Coach Kyle Shanahan told reporters that guard Aaron Banks and linebacker Dre Greenlaw won't miss much time with their respective injuries.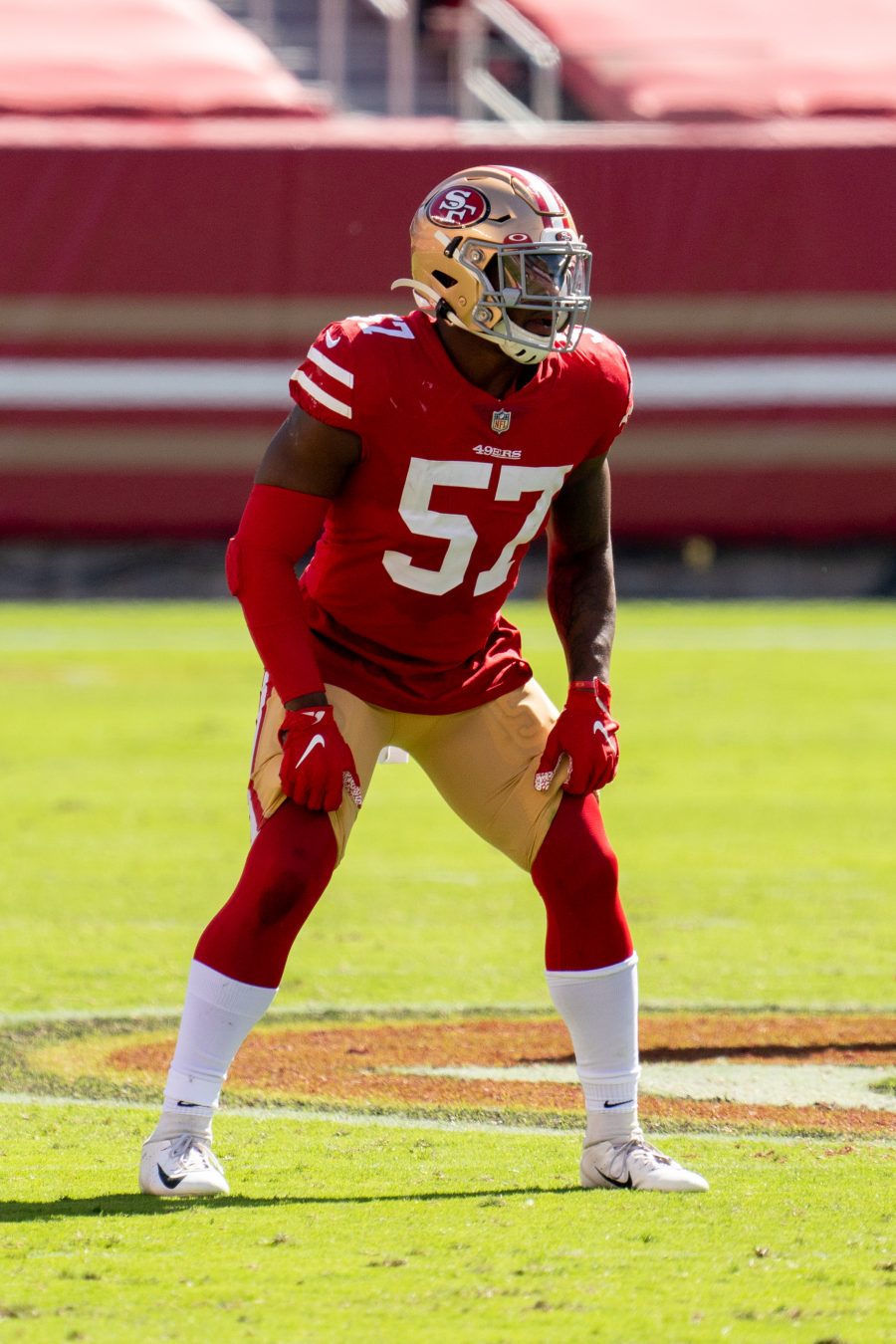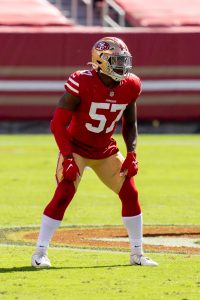 "As bad as both of them (injuries) looked, (we) didn't know if it would be for the whole season or not," Shanahan said (via Matt Maiocco of NBC Sports Bay Area). "Feel like we got some good news on that so far."
Brooks is dealing with ankle and knee sprains that will force him to miss the regular season finale, but the offensive lineman is expected to be back for San Francisco's first playoff game. The 2021 second-round pick has settled into a starting role for the 49ers this season, starting all 16 of his appearances. Pro Football Focus ranks Brooks 40th among 79 qualifying offensive guards, with the site giving him particularly good grades for his pass-blocking ability.
Greenlaw exited Sunday's win over the Raiders with a back injury, and while the player still hasn't gotten a full evaluation, he's not expected to miss a whole lot of time. After being limited to only three games in 2021, Greenlaw has stormed back this year, leading the 49ers with 127 tackles. PFF ranks Greenlaw seventh among 84 qualifying linebackers, including a top-five mark in coverage.
Elsewhere on the injury front, Shanahan recently revealed that defensive tackle Kevin Givens should be back for the start of the playoffs, per Maiocco on Twitter. The defensive lineman hasn't played since suffering a knee injury in Week 14.