The Giants have been busy re-signing some of their exclusive rights free agents this week. The biggest of those names re-signed with the team Thursday.
Isaiah Hodgins, who went from waiver claim to the team's most reliable stretch-run wide receiver, re-signed for the 2023 season. The Giants still have two more years of control with Hodgins, who is not eligible for unrestricted free agency until 2025. This is likely a one-year agreement, tabling this matter to restricted free agency in 2024.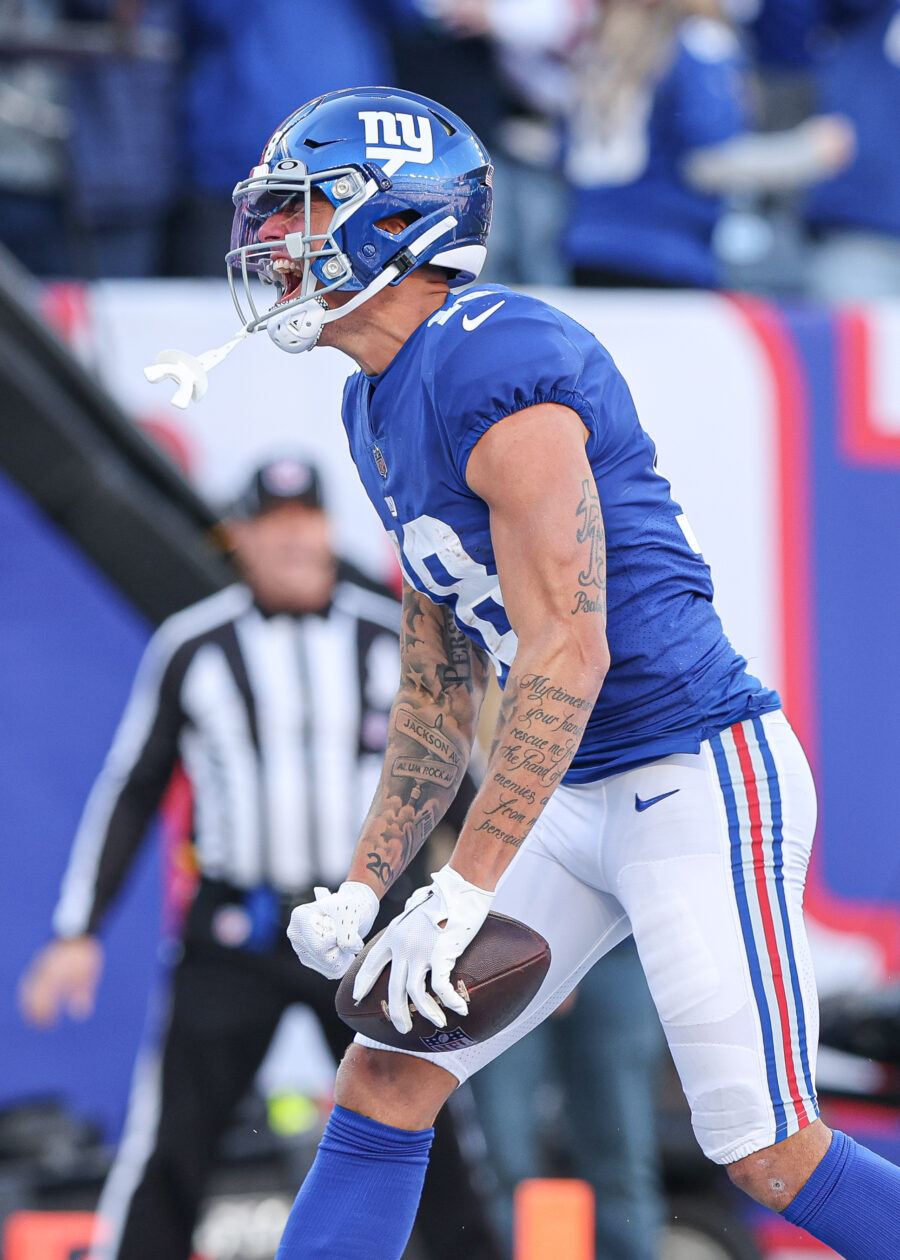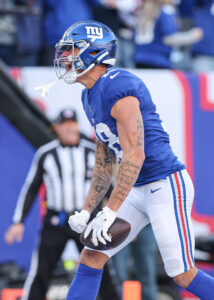 Evolving from the "Minor NFL Transactions" space, Hodgins made a quick assimilation from Bills reserve to Daniel Jones' go-to guy. A former Brian Daboll charge in Buffalo, Hodgins caught four passes in the Bills' Week 5 blowout of the Steelers and played for the team against the Chiefs the following week. Those cameos did not provide much indication of where his season would go.
Hodgins, 24, finished with 37 receptions for 392 yards and four touchdowns — almost all of those numbers coming as a Giant — and filled a void for a team that had seen its once-intriguing receiver situation turn into a borderline emergency. Season-ending injuries to Sterling Shepard and Wan'Dale Robinson, a trade of Kadarius Toney and Kenny Golladay becoming one of the worst free agent signings in recent NFL history left Darius Slayton as the last man standing. Hodgins, whom the Bills waived on November 1, did well to fill in the gaps and should be a notable cog for the 2023 Giants as well.
A second-generation NFLer, Hodgins caught eight passes for 89 yards and a touchdown in the Giants' last-second loss to the Vikings in Week 17. Two weeks later, the 6-foot-4 pass catcher totaled eight receptions for 105 yards and a score to help the Giants upset the Vikes in the franchise's first playoff win in 11 years.
Shepard's restructured contract voided this week, and Slayton is on track for unrestricted free agency. Golladay will soon be released. The Giants are expected to pursue free agent wide receivers next month, but Hodgins will almost definitely factor into the team's equation next season.