Enjoying a busy 2023 without seeing much game action, Kenyan Drake has secured an opportunity with a fourth NFL team this year. The Packers are signing Drake, ESPN.com's Field Yates tweets. Drake posting a Packers logo provided a good indication he has found yet another gig this season.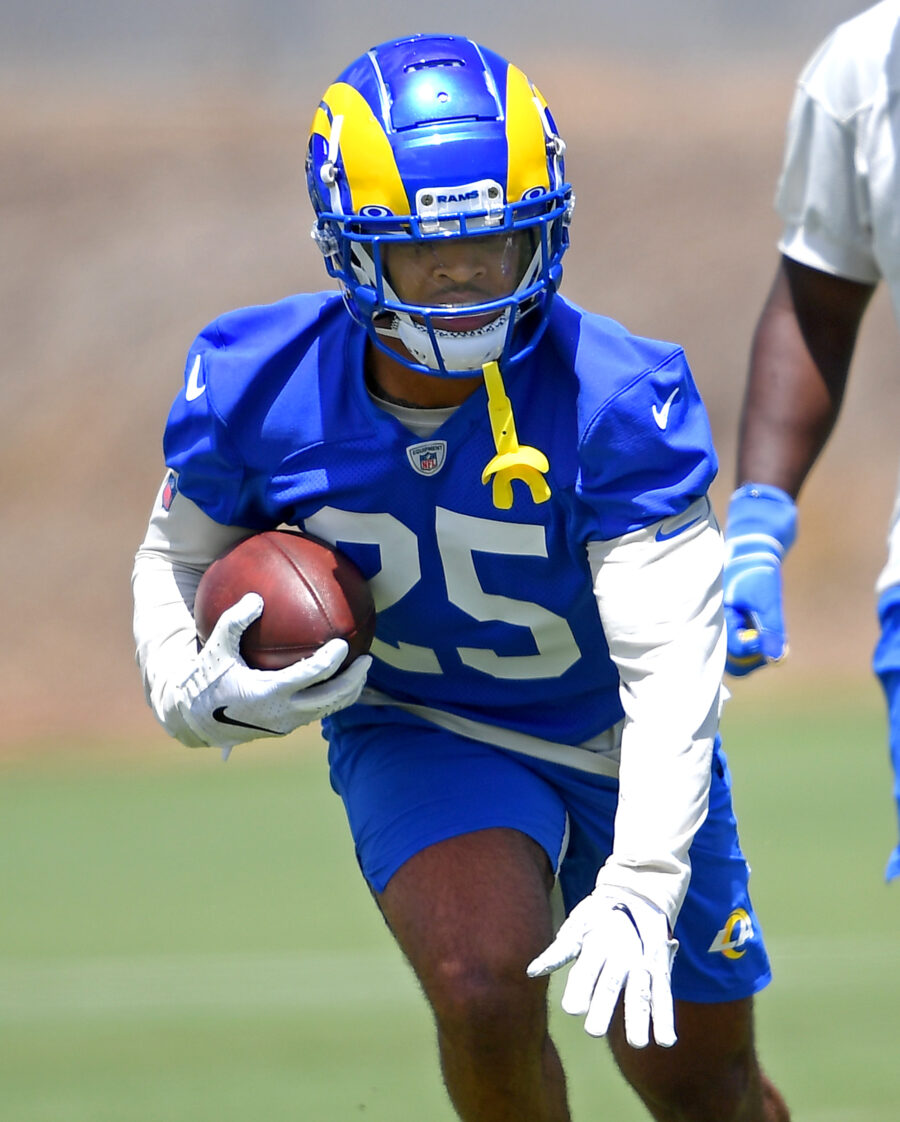 After being one of the Ravens' fill-ins during the second season to feature J.K. Dobbins and Gus Edwards injury trouble, Drake has since bounced from Indianapolis to Baltimore (once again) to Cleveland and now to Green Bay. This is a practice squad agreement. Drake will replace James Robinson on Green Bay's taxi squad.
Drake, 29, joined the Colts during a training camp overshadowed by Jonathan Taylor's absence but did not end up on Indianapolis' 53-man roster. After losing Dobbins in Week 1, the Ravens brought Drake back. His 2023 season (two games) came in a Ravens uniform. Drake's Browns stint did not include game action.
In addition to the Drake move, the Packers will become the second team this season to prevent David Long from hitting free agency. Accompanying Drake as a 2023 nomad, the veteran cornerback will join a third team this year. Initially a Raiders free agency addition, Long received his walking papers last month. The Panthers scooped Long up on waivers, reuniting him with former Rams secondary coach Ejiro Evero. After the Panthers cut bait, Long will once again land in a familiar scheme. Packers DC Joe Barry spent four seasons on Sean McVay's staff, two of them overlapping with Long.
Long, 25, joins a Packers team that has played without Jaire Alexander for stretches and has seen Eric Stokes land on multiple injury lists. The 2021 first-rounder is again on his way back, but the Packers have not yet activated him from IR. The Pack also traded starter Rasul Douglas to the Bills on deadline day. A regular for the Super Bowl-winning Rams edition two seasons ago, Long has played in 11 games this season. He made one start apiece in Las Vegas and Charlotte, but both teams waived him. Long spent four seasons in Los Angeles, starting 10 games. He played 516 defensive snaps in 2021, when the Rams still employed both Jalen Ramsey and Darious Williams.
As for Drake, he finished last season with 482 rushing yards and four touchdowns. Drake has two 800-plus-yard rushing seasons, with his most productive work coming in Arizona. The former transition tag recipient now profiles as a backup option, but the Packers have been without Aaron Jones for much of this season. After a hamstring injury shelved Green Bay's starter early this year, he sustained an MCL sprain in November. Jones has missed five games this year. During his most recent absence, AJ Dillon and Patrick Taylor have operated as the Pack's primary backs.