John Ross delivered a memorable performance at the Combine, but his pro career is coming to an end after an inability to translate his skillset to the NFL. The former top-1o was placed on the reserved/retired list by the Chiefs on Wednesday, per the wire.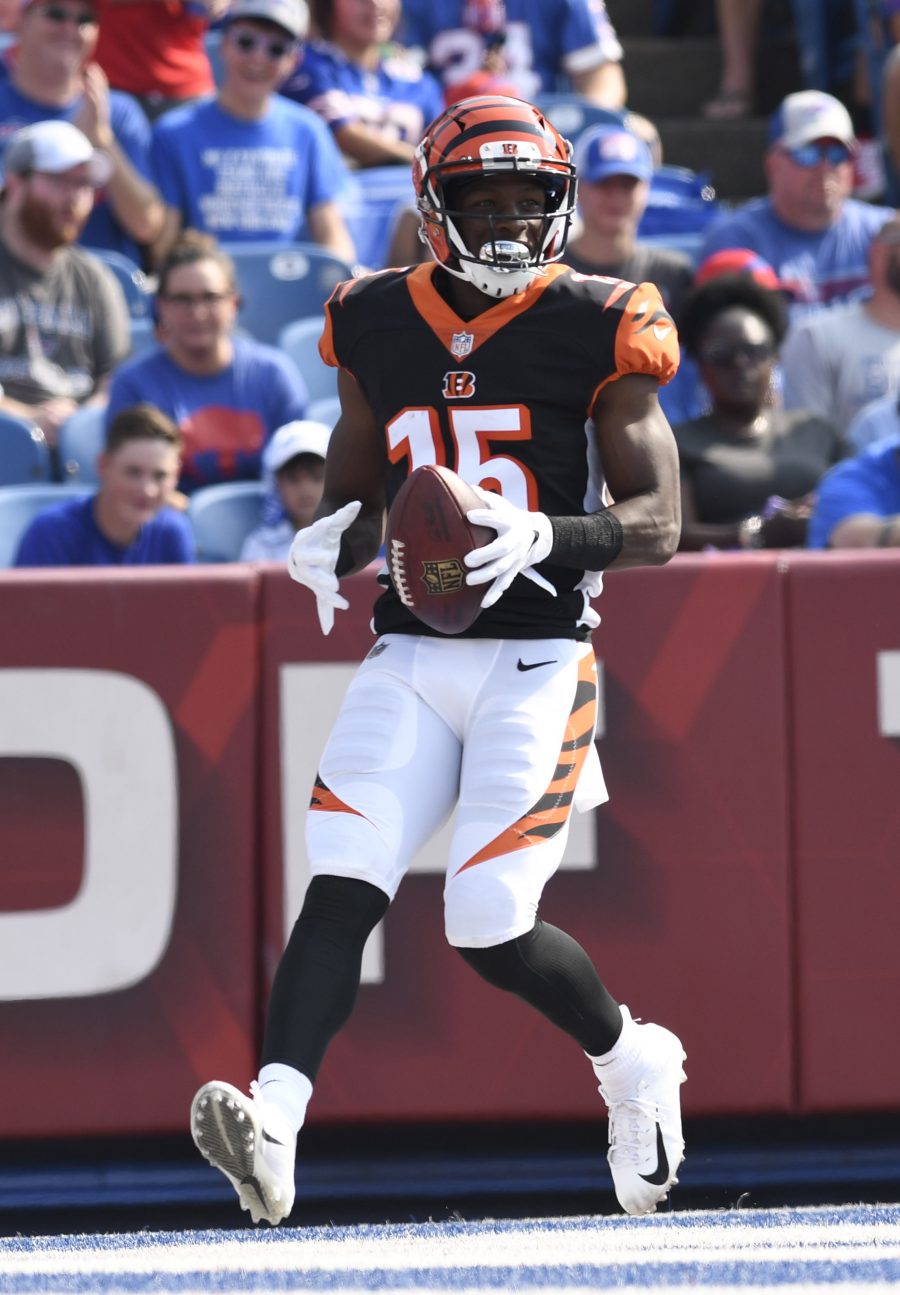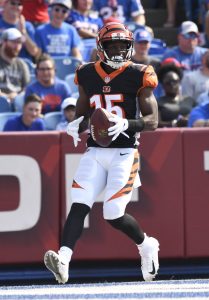 The 27-year-old entered the league with substantial expectations after he ran a record-setting 4.22 second 40-yard dash at the Combine in 2017. His speed helped make him the ninth overall selection in that year's draft, with the Bengals selecting him ahead of a group of other prospects headlined by Patrick Mahomes. Ross was the third and final receiver taken in that year's first round (behind Corey Davis and Mike Williams).
Ross battled injuries through much of his Cincinnati tenure, and he played only 27 games with the Bengals. The Washington alum's best season came in 2019, when he recorded 506 yards and three touchdowns despite only getting into eight games. The rest of his Bengals stint saw him haul in only 23 catches for 227 yards in 19 games across three campaigns, although he did score a career-high seven touchdowns in 2018.
Following a 2020 season where he was limited to only three games thanks in part to a foot injury, Ross hit free agency. He ended up catching on with the Giants on a one-year deal, catching 11 passes in 10 games for his new squad.
After not getting into a game during the 2022 season, Ross signed a futures contract with the Chiefs back in January. He was set to compete for a roster spot before his sudden decision to retire.
Ben Levine contributed to this post.