Both Elijah Mitchell and Tyrion Davis-Price are now on the mend for the 49ers. Davis-Price's ankle sprain is expected to keep him out for multiple games, while Mitchell is early in what is viewed as a two-month recovery timetable from an MCL sprain. Veteran backs are en route.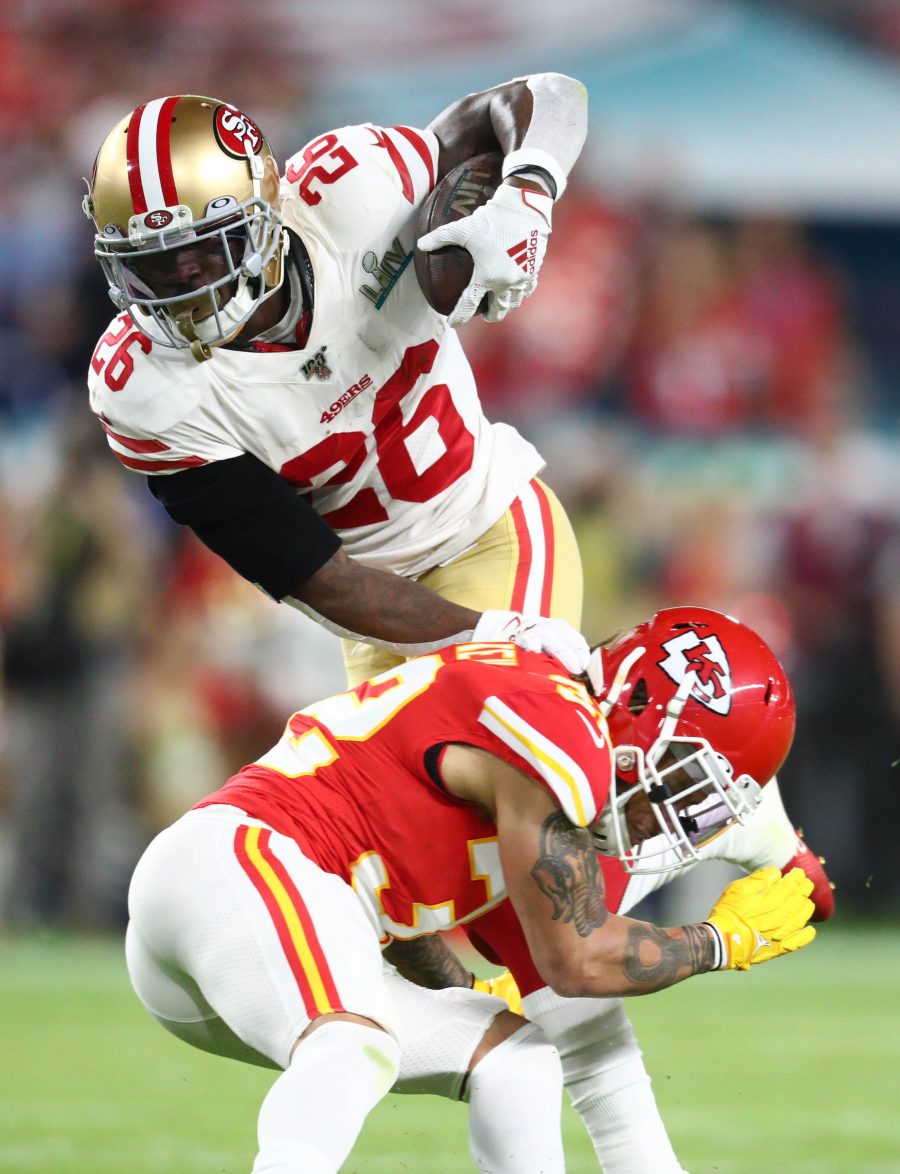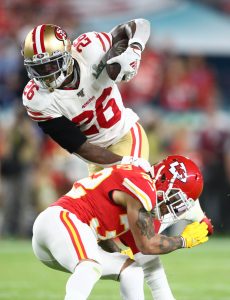 After the 49ers promoted Marlon Mack to their active roster, they replaced him on the practice squad with Tevin Coleman. Weeks after the Jets released Coleman, the seven-year veteran worked out for his former team last week. This marks a return Bay Area trip for Coleman, who was with the 49ers from 2019-20.
The 49ers officially placed Trey Lance on IR as well. Lance underwent surgery to repair a broken ankle. San Francisco's starter is out for the season and staring at a four- to six-month recovery timetable. This led Jimmy Garoppolo back to the top of the depth chart and Kurt Benkert onto the 49ers' P-squad. This year's Mr. Irrelevant, Brock Purdy, is currently Garoppolo's backup.
This will be yet another Shanahan-Coleman reunion. The sixth-year 49ers head coach was Atlanta's offensive coordinator during Coleman's first two NFL seasons, and once the former third-round pick hit the market in 2019, the 49ers added him on a two-year deal. Coleman, 29, now represents insurance against another 49ers backfield injury.
Prior to unleashing Raheem Mostert in 2019, the 49ers had Coleman pegged as their starter. Even as Mostert morphed from special-teamer to first-stringer, Coleman played a steady role for the 49ers' Super Bowl LIV-qualifying team. He totaled 724 scrimmage yards and seven touchdowns in 2019 and surpassed 100 on the ground in San Francisco's divisional-round win over Minnesota. A shoulder injury slowed him for the rest of those playoffs, and a knee injury in Week 2 of the 2020 season led to a lengthy absence and a vastly reduced role down the stretch that year.
Last season, Coleman played in 11 Jets games — in ex-49ers OC Mike LaFleur's offense — and averaged 4.2 yards per carry (84 totes, 356 yards). The Jets brought him back on a one-year, $1.5MM deal, but the team soon drafted Breece Hall in the second round and went with younger backs after training camp. The 49ers have ex-Coleman backup Jeff Wilson installed as their current starter, with Mack and rookie UDFA Jordan Mason as backups.