The Jets have a number of high-end contributors along the defensive front, but Bryce Huff has proven to be an unheralded member of the unit. He may be playing his way into an extended stay in New York.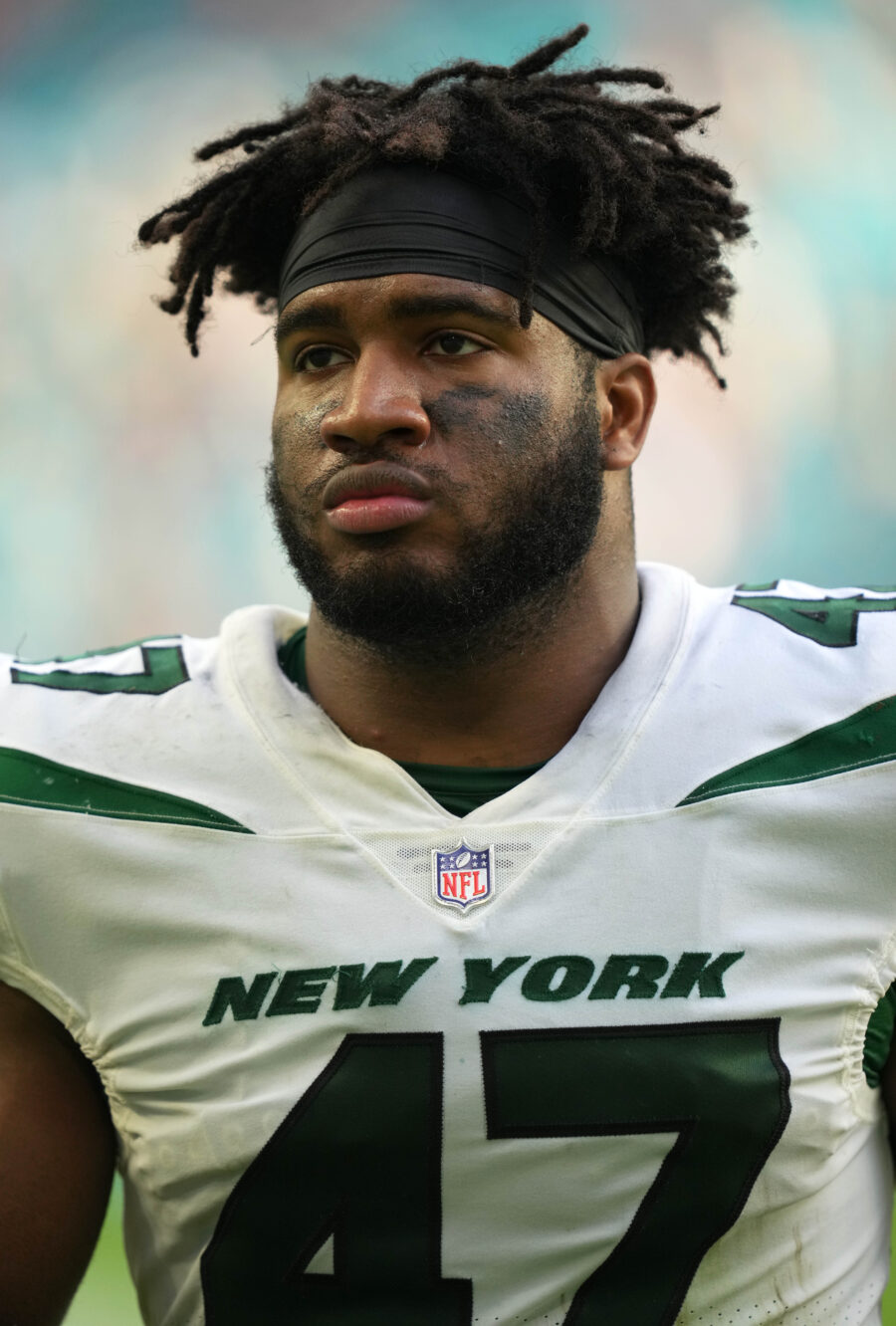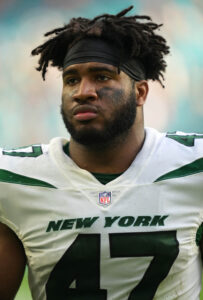 Huff joined the Jets as an undrafted free agent, and he has established himself as a full-time contributor to their edge rush group. The 25-year-old logged seven starts and a 51% snap share in 2021, though his playing time has dipped since then with New York making draft and free agent investments in the pass-rush department. Still, Huff has made the most of his opportunities, having matched his career-highs in sacks (3.5) and pressures (16) in seven games this year.
The Memphis product is playing on his RFA tender this season, valued at $4.3MM. If his production continues, he could be in line for a raise on a multi-year pact, something which would confirm his status as a key member of the Jets' young edge group. 2022 first-rounder Jermaine Johnson leads the team in sacks, and the Jets' top pick this past April (Will McDonald) has made six appearances in a rotational role in his rookie campaign. Huff could soon have a deal in place to keep him on the books alongside those two.
"There's been some informal conversations with Bryce's representatives and they're trending in a positive direction," general manager Joe Douglas said on the topic of an extension (video link via SNY). "Still a long way to go. Bryce is another… unbelievable player development story. For him to come in as an undrafted free agent and just work and work and work and get better every day. I think the last two years you've really been able to see a huge progression for him. Everyone's excited about Bryce."
New York currently has two signficant financial commitments along the edge in John Franklin-Meyers and Carl Lawson. The latter was on the trade block given his expiring contract and lack of playing time, but no partner was found for a deal. While Lawson will thus play out the rest of the season with the Jets before a likely free agent departure, it appears Huff will have the chance to remain in place beyond 2023 if talks on a new deal continue to progress.