Chris Jones and Zack Martin's holdouts qualified as more contentious than Nick Bosa's, but like the Chiefs interior defensive line standout, the reigning Defensive Player of the Year is close to missing regular-season time.
Bosa still has a few more days to sign an extension and end his holdout, and Ian Rapoport of NFL.com notes the 49ers have moved past one hurdle as they attempt to finalize this deal. As expected, Bosa will soon become the NFL's highest-paid edge defender. The 49ers have offered Bosa at least $30MM per year, as we heard late last week. T.J. Watt's $28MM-AAV deal has paced the edge rusher market since September 2021.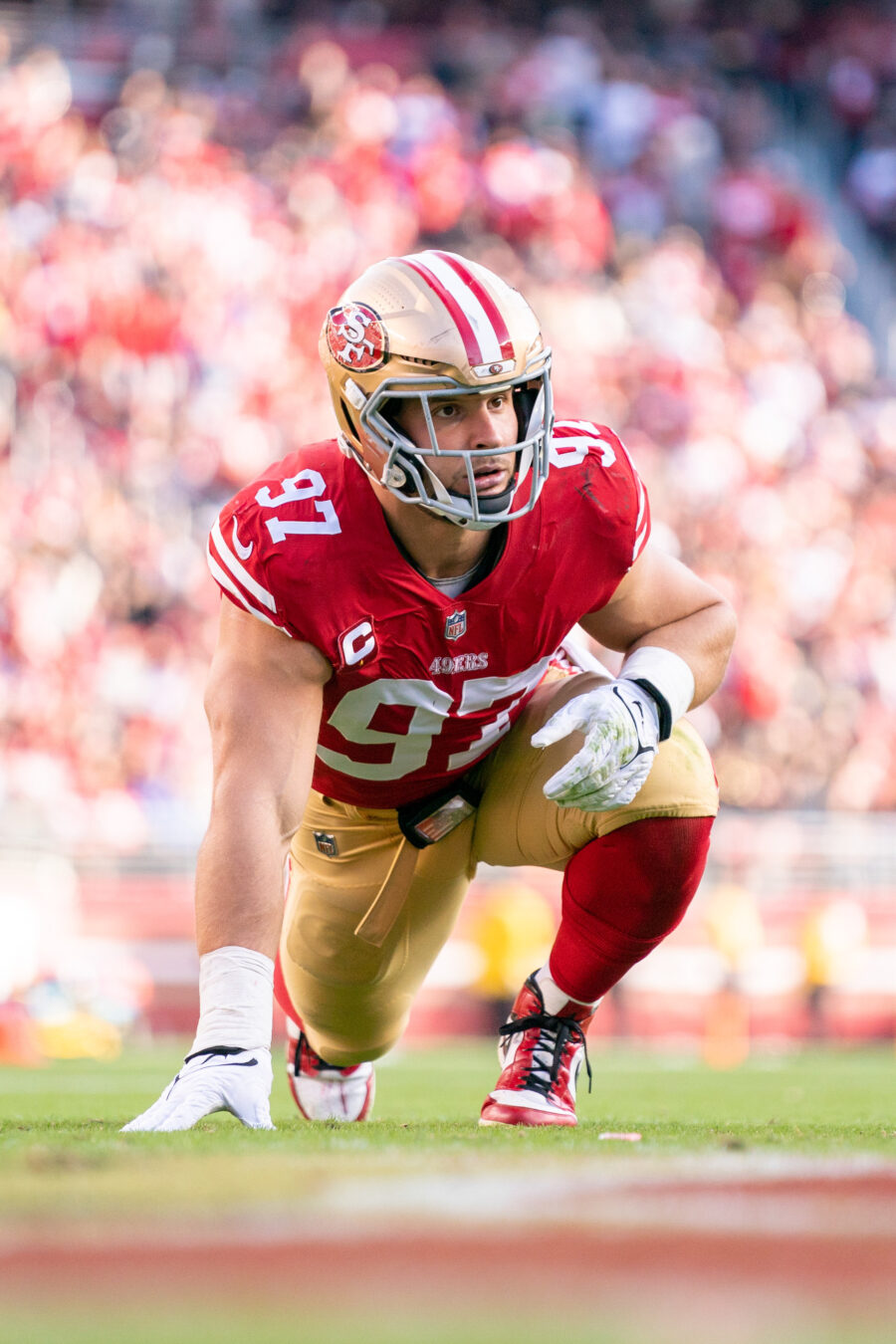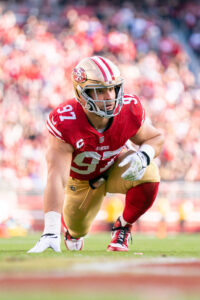 The issue of Bosa passing Aaron Donald's defender-record deal, which averages $31.7MM per year, still looms. More specifically, the topic of the $5MM roster bonus the Rams gave Donald as part of his guarantee package is part of the Bosa-49ers equation, Rapoport adds. This would seem a small barrier to negotiate, but the parties are running short on time to have Bosa in uniform for the San Francisco-Pittsburgh opener.
If Bosa is not uniform for the 49ers against the Steelers, they are prepared to start free agency pickup Clelin Ferrell and 2022 second-rounder Drake Jackson, The Athletic's Matt Barrows tweets. This would mark a dramatic change for Ferrell, a bust with the Raiders after being the No. 4 overall pick in 2019. The 49ers have done well to coax quality play from discarded veteran D-linemen in recent years, and it will be interesting to see what D-line coach Kris Kocurek generates from Ferrell, a healthy scratch at points last year in Las Vegas. Ferrell signed a one-year, $2.5MM deal in March.
Bosa's presence has helped the revolving cast of veteran defensive ends operate, however, and the 49ers have let this matter run up against the regular season. They are still expected to waive Bosa fines for skipping training camp, which the CBA permits for holdouts on rookie contracts, separating this from the Chiefs-Jones impasse. The 49ers have budgeted for a Bosa extension for years, but this journey's completion is proving difficult.
The guarantees on Bosa's contract will most likely dwarf Donald's, as those were part of a three-year deal. The Steelers gave Watt a defender-most $80MM guaranteed at signing; Joey Bosa received $78MM locked in from the Chargers back in 2020. It will be interesting to see if Nick Bosa ends up on a lengthy contract like Trent Williams, who signed a six-year deal in 2021, or a medium-term pact like Deebo Samuel (three years).
Donald staged a holdout ahead of his fourth season and missed the first two games of the Rams' 2017 season. The circumstances behind that differed, though the Rams did waive Donald's fines and paid him for Week 1. That holdout came in Sean McVay's first season, when little was expected of a retooling Rams team. The 49ers are again a Super Bowl contender, a status Bosa helped restore after he missed most of a down 2020 season with an ACL tear. Not having the 25-year-old standout in a road game against the Steelers may well impact the NFC's home-field advantage chase four months from now.