The uncertain status of Joe Mixon clouds the Bengals' future at the running back position, but the top of the depth chart is not the only place where questions remain. Regardless of what happens with Mixon, a depth addition would not come as a surprise.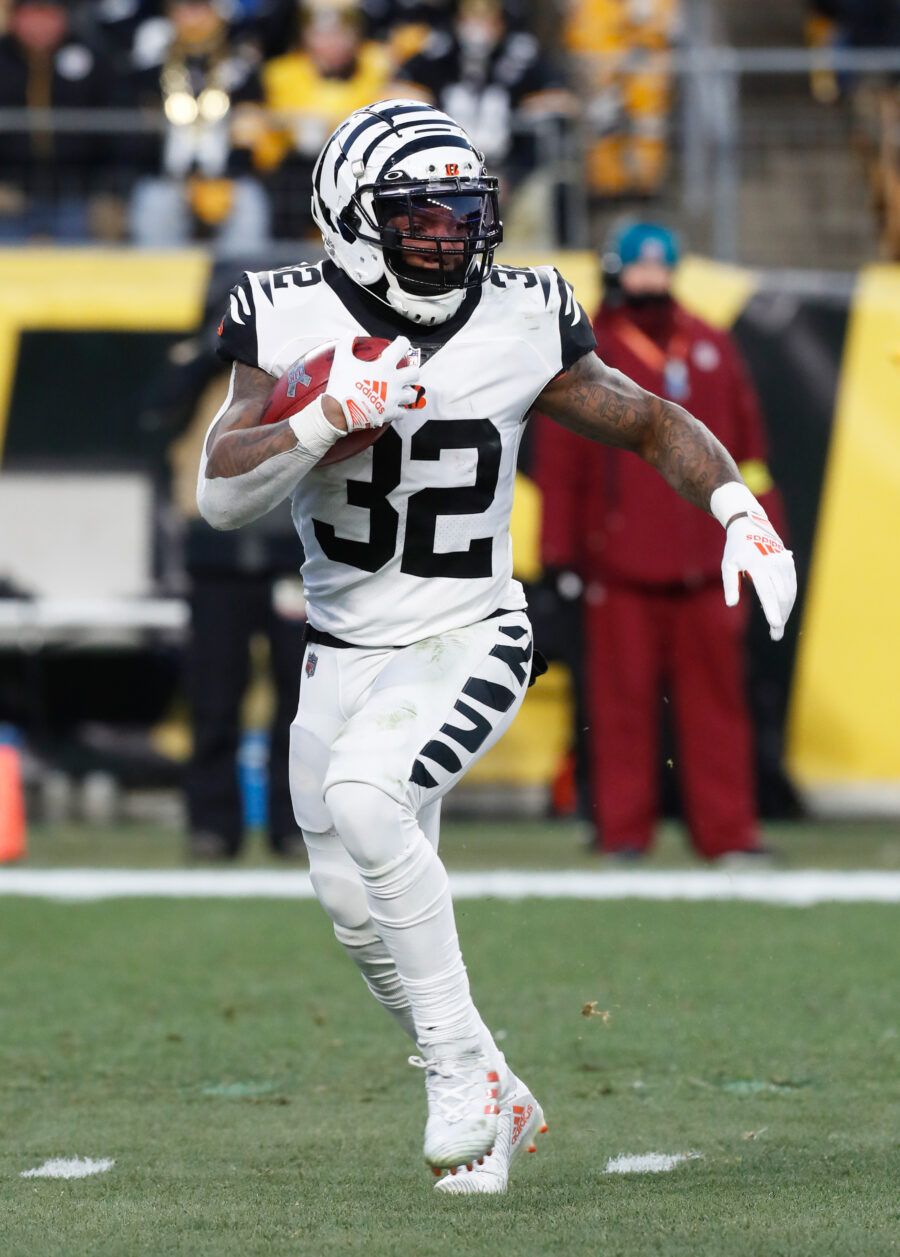 A pay cut has been floated as a potential solution for Mixon to remain in place as the focal point of Cincinnati's backfield, but few developments on that front have emerged recently. Team and player are hoping to have the situation resolved soon, with the Bengals having a number of other priorities to deal with in the summer, including extensions for the likes of Joe Burrow, Tee Higgins and Logan Wilson.
The loss of Mixon in particular would create a hole at the RB spot, however, and require a late addition aimed at filling it. As things stand, the free agent departure of Samaje Perine has led to questions about which back would occupy his pass-catching role. The incumbent options – veteran Trayveon Williams, 2021 sixth-rounder Chris Evans and fifth-round rookie Chase Brown – offer little-to-no experience in that regard at the NFL level.
As a result, Paul Dehner Jr. of The Athletic predicts that another running back will be added during the summer to provide a known commodity on third downs (subscription required). Williams and Evans have combined to make just 26 receptions in their careers, while the majority of Brown's production at Illinois came on the ground rather than through the air. Giving Mixon (if retained) a three-down role for 2023 is unlikely, Dehner notes, meaning the Bengals could be players on the open market.
Deep into what has been an underwhelming offseason at the running back spot, several options are available as short-term options while the team evaluates its younger players at the position. Evans, for instance, is in danger of losing his roster spot if training camp does not produce an impressive performance, per Dehner. High-profile names like Dalvin Cook and Ezekiel Elliott are still unsigned, but other veterans such as Kareem Hunt and J.D. McKissic would be better-suited if a strictly pass-catching role is the one being targeted.
The Bengals currently have just under $15MM in cap space, but that figure will be subject to change in the coming weeks, especially if Mixon is released (a move which would yield over $10MM in cap savings). Plenty will depend on the Pro Bowler's fate, of course, but the team will be one to watch on the summer RB market as they look to replace Perine's notable backup production.