The Lions will in all likelihood be without their top cornerback when they take on the Bills on Thanksgiving. Jeff Okudah is dealing with a concussion, and will have little (if any) chance of being cleared in time for Thursday's game.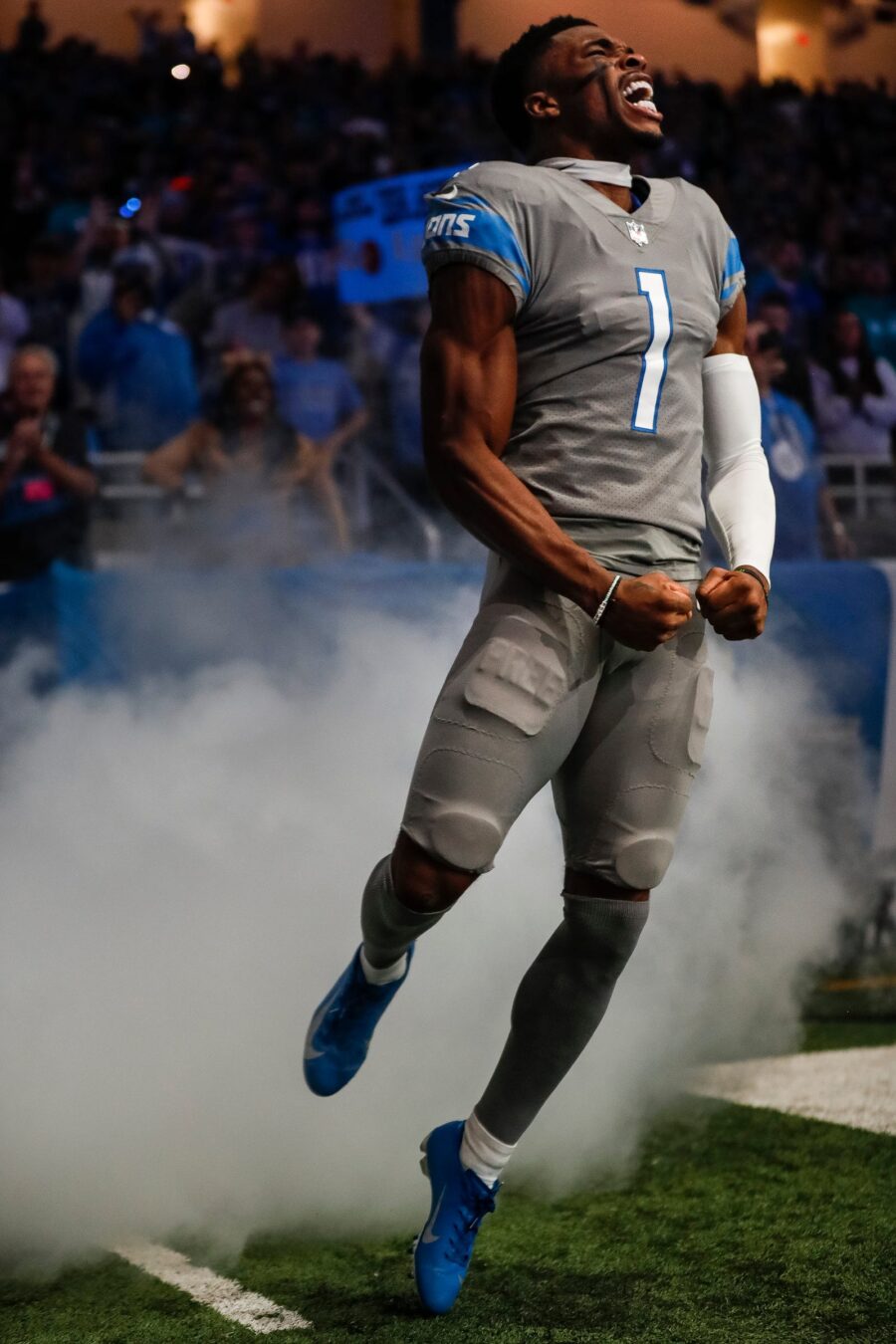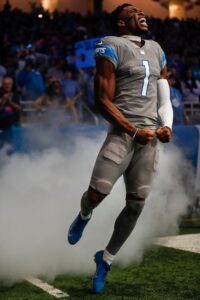 Okudah exited Detroit's win over the Giants on Sunday after a collision with teammate Will Harris and did not return. Given the short turnaround – not to mention the parameters of the league's new concussion protocols – it would be nearly impossible for the Ohio State product to suit up in two days' time.
Head coach Dan Campbell confirmed as much when speaking to the media about Okudah's availability. "He'll be out I'm pretty sure," he said, via the team's website. "We just talked about it; I don't think there is any way possible he can play."
Injuries are nothing new for the 23-year-old. He missed seven games during his rookie campaign, and essentially all of last season due to an Achilles tear. That led to serious questions about his ability to recover in full and live up to his draft stock as a former No. 3 pick. He impressed the team during the summer, though, and was assured of a starting spot on the boundary during the lead-in to the season.
Okudah had played nearly every snap this season before suffering the injury on Sunday, something which was a welcomed sight for the Lions given his importance to the team's league-worst defense. He has racked up 53 tackles, five pass breakups and one interception (returned for a touchdown). Detroit will be hard-pressed to replace that production in his absence.
The team will turn to Jerry Jacobs, Mike Hughes and Amani Oruwariye at corner. The latter had a breakout campaign last season, but has taken a major step back in 2022, to the point of being benched for one game and finding himself on the trade market earlier this year. What would already have been a difficult task in slowing the Bills' high-octane offense will thus be made even more challenging as the Lions look for a fourth straight win on Thursday.