Darren Waller was traded to the Giants last month, but the Pro Bowl tight end was in trade talks long before that point. While the Packers were already a known suitor, another one emerged last year.
The Dolphins were in on Waller trade talks in 2022, as noted by his agent Drew Rosenhaus during a Pat McAfee Show appearance (video link). Rosenhaus added that Waller was "very nearly" dealt by Vegas last offseason, the time at which the team starting seriously looking into moving on from him. Injuries played a part in contract negotiations, which ultimately ended in a new deal making the former former sixth-rounder the league's highest paid tight end ($17MM per season).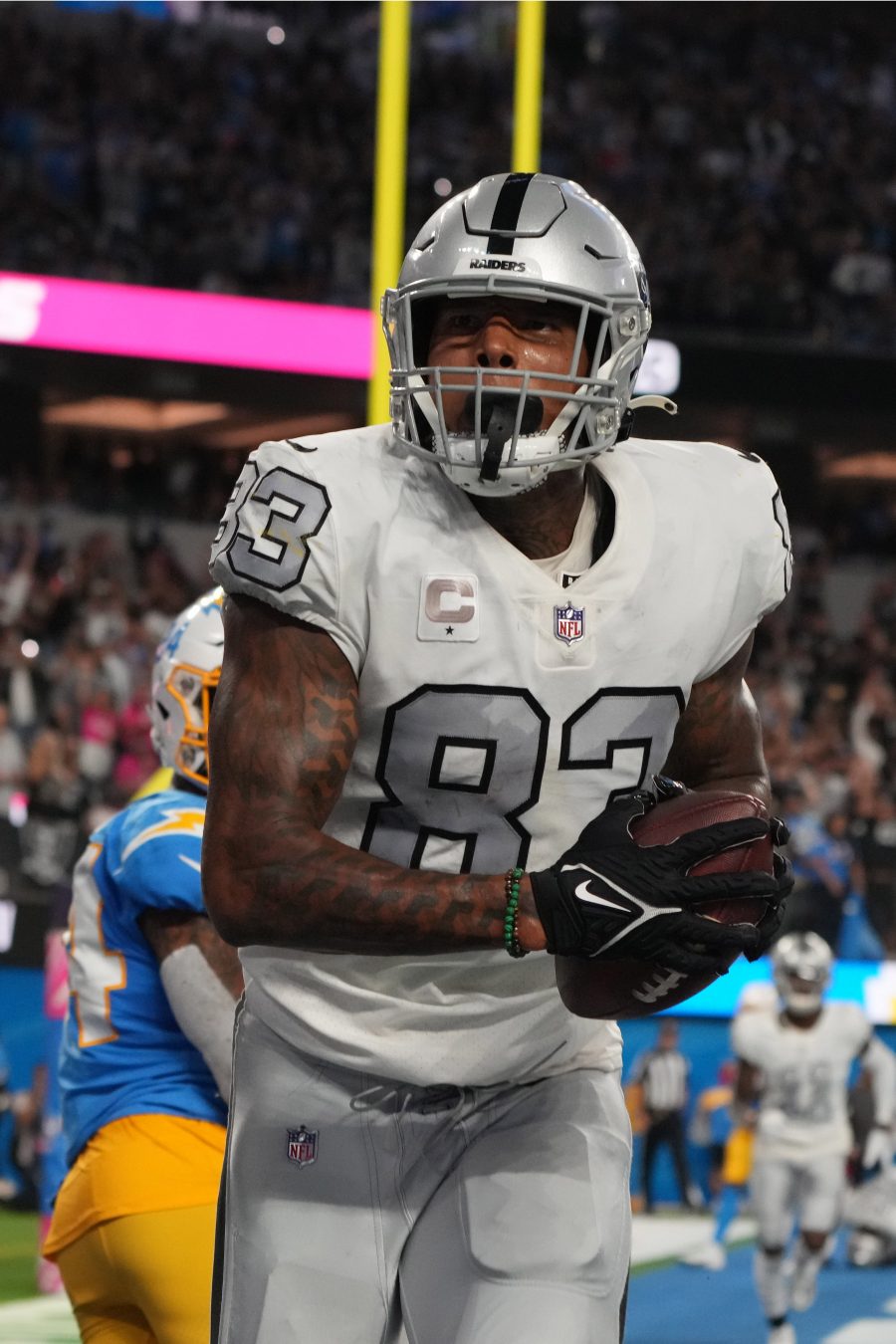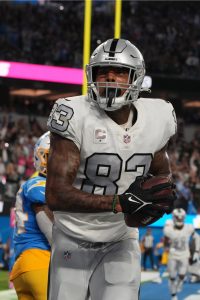 Waller's injury and recovery troubles emerged as a sore spot between himself and the Raiders, making it little surprise that he was eventually dealt despite having the new contract in hand. The Georgia Tech alum has remained productive when on the field in recent years, but he has suited up for a full season only twice in his career (2019 and 2020). That, coupled with his age of 30 and hefty contract will make his availability for the Giants a key factor in their success in the passing game.
Miami appeared to be set at the top of the tight end depth chart heading into 2022 with Mike Gesicki playing on the franchise tag. The arrival of new head coach Mike McDaniel brought about a shift in offensive scheme, though, and resulted in Gesicki's role and playing time changing dramatically. The former second-rounder was limited to 32 catches in 2022, and he unsurprisingly departed in free agency.
While Gesicki's future was in question with McDaniel at the helm, it is interesting that Waller was a target of theirs. The latter is a converted wide receiver, and is known far more for his pass-catching abilities than his effectiveness as a blocker. The Dolphins' offense calls for more contributions on the ground from the TE position, especially considering their dynamic receiver tandem of Tyreek Hill and Jaylen Waddle. Replacing Gesicki (as of 2023) with Waller would nevertheless have marked a notable move on Miami's part.
Instead, they have extended Durham Smythe to have some familiarity at the position this season. Gesicki inked a deal with the Patriots, while Hunter Long was part of the Jalen Ramsey trade. The Dolphins are thus expected to make at least one notable tight end addition, likely at the draft. Their situation would have been far different, of course, had trade talks with the Raiders progressed further last year.