Even as the Colts designated Jonathan Taylor for return, a cloud of uncertainty hovered over the standout running back. Taylor had requested a trade and, as of late September, was still aiming to move elsewhere. Upon returning to practice before Week 5, Taylor said he was with the Colts "right now."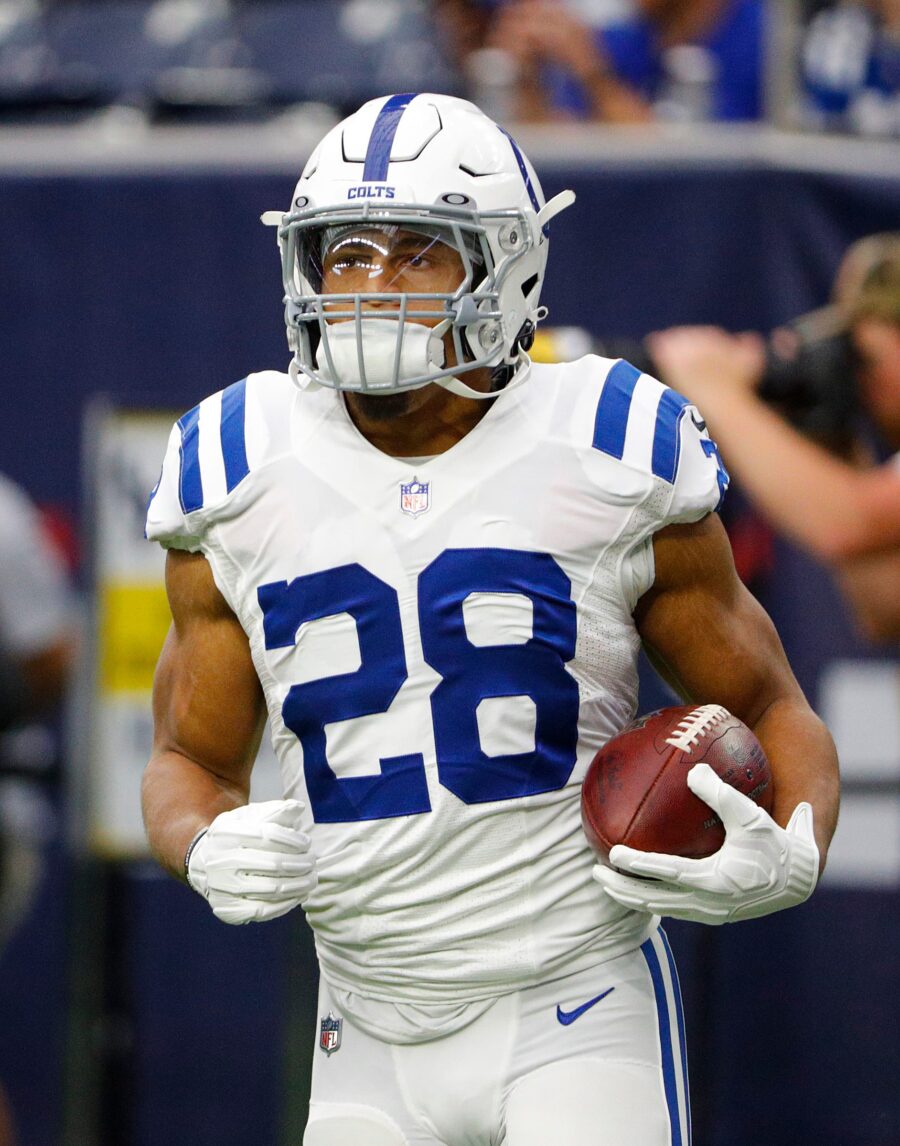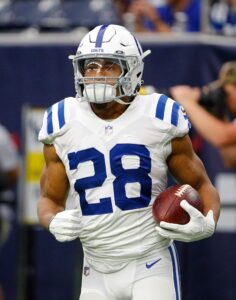 The fourth-year back had taken a hardline approach this offseason, and team brass noticed an attitude change from a player who had been viewed as a team-oriented cog during his first three seasons. Jim Irsay's comments about running backs coming shortly after the franchise tag deadline produced an 0-for-3 RB extension finish led Taylor — who was a clear candidate to be tagged in 2024 — to request the trade. The sides instead came through with a belated solution, reaching a surprising extension agreement to bring Taylor back into the fold.
GM Chris Ballard initially helped turn the tide by reaching out to Taylor's agent, Malki Kawa, according to ESPN.com's Stephen Holder, who adds the other two Colts cornerstone figures played a major role in moving the 2021 rushing champion back to a place in which he viewed himself as a long-term Indianapolis staple. While Ballard's path with Taylor's new agent worked, Holder adds Taylor conversations with Shane Steichen during the former's time on the reserve/PUP list also played a role in turning the tide.
Despite Irsay proclaiming Taylor recovered from his January ankle surgery ahead of training camp, the former second-round pick landed on the active/PUP list in July. Taylor was absent from practices at multiple points, twice leaving the team during camp. Once the Colts shifted Taylor to the reserve/PUP list in August, mandating a four-game absence, he went through his rehab sessions in the morning and did not attend Colts offensive meetings. The team signed off on this setup, per Holder, and Taylor maintained his isolationist stance by not attending Indianapolis' home games to start the year.
The Steichen-Taylor chats included understandable discussions about No. 4 overall pick Anthony Richardson, and the high-ceiling prospect's presence helped convince Taylor — well, that and the three-year, $42MM offer — to stand down and return to the team in earnest.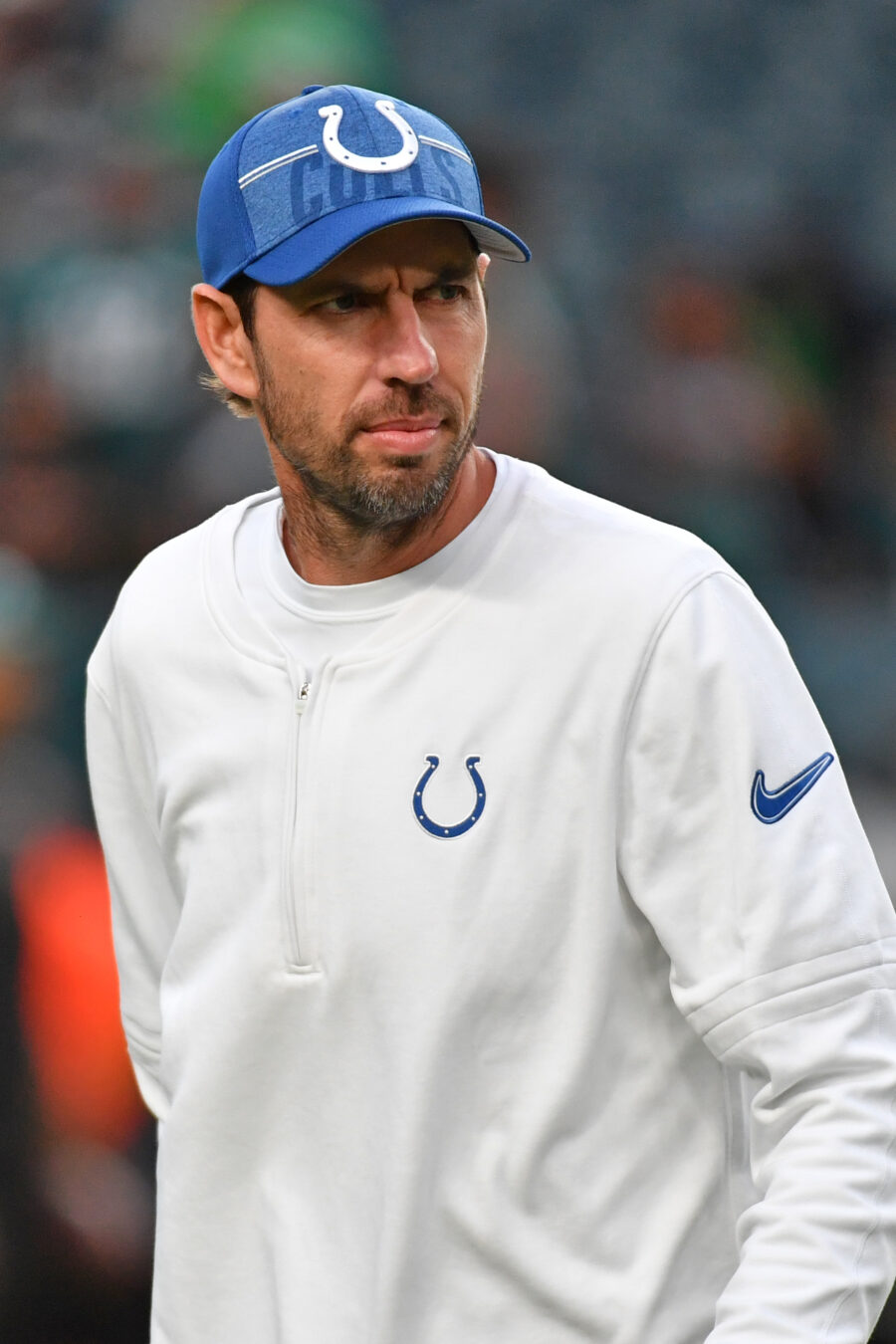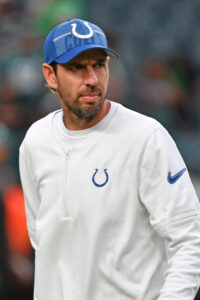 "We had the same kind of feelings toward [Richardson]," Taylor said, via Holder. "I want to be here for A.R. I want to be able to help him grow in the future. He's the future of this organization.
"With all of the business stuff going on, just to be able to sit down and really be able to just connect with someone in the building was a big thing. That's a stressful side. But I was able to just sit down with Shane and just talk about what it looks like going forward. Not only for myself, but the whole entire team. Just his vision. And he wants to legit dominate."
Ballard noticed a change in Taylor's demeanor shortly before the extension commenced and contacted the once-disgruntled RB's camp about negotiations before Week 4, Holder adds. The sides were discussing the deal as Taylor launched into his "I'm here right now" refrain two weeks ago. Taylor did not want to return without a new contract in hand, which should not surprise given the nature of this impasse. (As some noted lyricists have taught us in the past, money has a history of ending standoffs.) Taylor returned when first eligible, with the Colts slowly integrating him into Steichen's offense.
Even as the offseason introduced a bleak reality for the running back position and no team agreeing to an eight-figure-per-year deal with a back since the Browns' three-year, $36.6MM Nick Chubb re-up in July 2021, the Colts relented on their Taylor extension stance. The Wisconsin alum is now the league's third-highest-paid back, and his deal did not require an inflated contract year like Alvin Kamara's did. While Taylor's fully guaranteed money ($19.35MM) is fourth among backs, he has a practical guarantee of $26.5MM due to a $7.15MM injury guarantee shifting to a full guarantee on Day 5 of the 2024 league year.
Rumored to be strongly considering season-ending surgery, Richardson may not link up with Taylor on a full-time basis until September 2024. But Taylor's deal puts him in line to help Richardson's development. For now, Indy's top RB will continue to ramp up toward a full workload — one that will likely feature Zack Moss in a complementary role, as the Colts are now eyeing a partnership this season — in a Gardner Minshew-directed offense.