The Dolphins have made a pair of moves affecting their offensive line. The team announced on Tuesday that they have placed guard Liam Eichenberg on IR, while activating tackle Austin Jackson.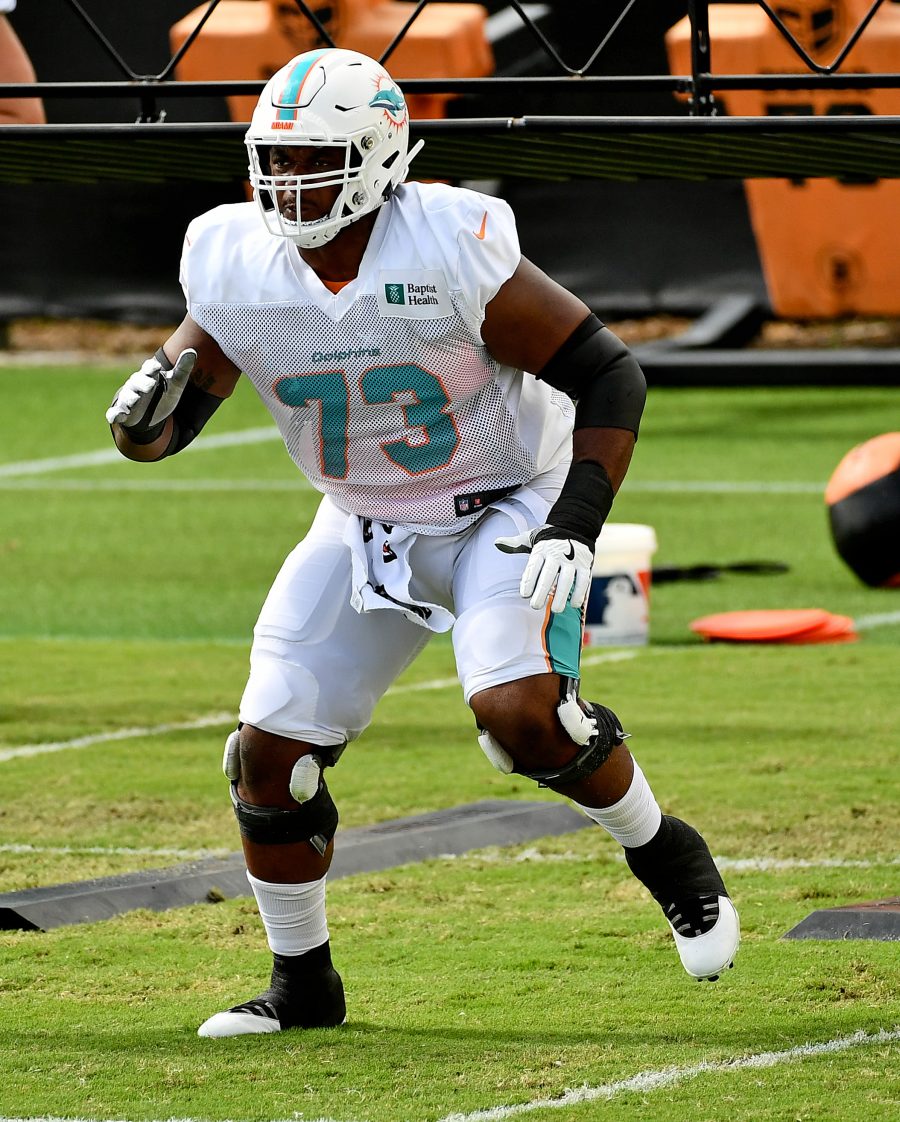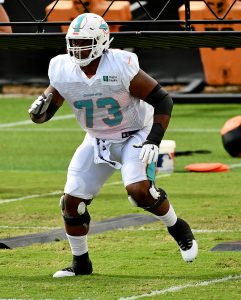 Eichenberg was carted off the field during Sunday's win over the Vikings on Sunday, and is believed to have suffered an MCL injury. Today's news confirms that an extended absence will be forthcoming, as he will now be sidelined for at least the next four weeks.
A second-round pick in 2021, Eichenberg was seen as one of the top tackles in last year's class. After a successful career at Notre Dame, he primarily saw time as the left tackle in his rookie season with the Dolphins, filling in as well on the right side. His PFF grade of 50.8 was a reflection of the team's overall struggles up front, which led to a number of significant investments to bolster the unit this offseason.
That included the five-year, $75MM deal given to Terron Armstead, a move which has so far solidified the LT position as intended. That allowed Eichenberg to shift inside, though an improvement in his play has yet to take place. The 24-year-old currently ranks 71st out of 81 qualifying guards with a PFF grade of 44.9. Miami has a number of options to turn to as his replacement, including swing tackle Greg Little.
The latter could indeed see playing time on the inside once Jackson returns to game action. The USC product suffered an injury during the team's season opener, which quickly landed him on IR. Miami turned to Little as his replacement protecting Tua Tagovailoa's blindside, but with limited success, based on Little's league-worst tackle PFF rating. Jackson had been designated to return just under three weeks ago, so the Dolphins had to activate him ahead of Sunday's game for him to be eligible to play again in 2022.
This move will leave the Dolphins with six activations for the remainder of the campaign. In addition to Eichenberg, the team has cornerback Byron Jones available to be activated at some point. In the short-term, at least, they will move forward with one staring o-lineman back in the fold while needing to replace another.