Already ruled out for Saturday's pivotal AFC South matchup against the Texans, Nate Davis may now be done for the season. The Titans placed their starting right guard on IR on Friday.
This transaction will sideline Davis until the divisional round. Given the Titans' recent performance and their latest injury news, it is a good bet Davis is done for the season. The Titans have placed three O-linemen — Davis, center Ben Jones, tackle Dillon Radunz — on IR this week. An ankle injury will shut down Davis.
[RELATED: Ryan Tannehill Likely Done For Season]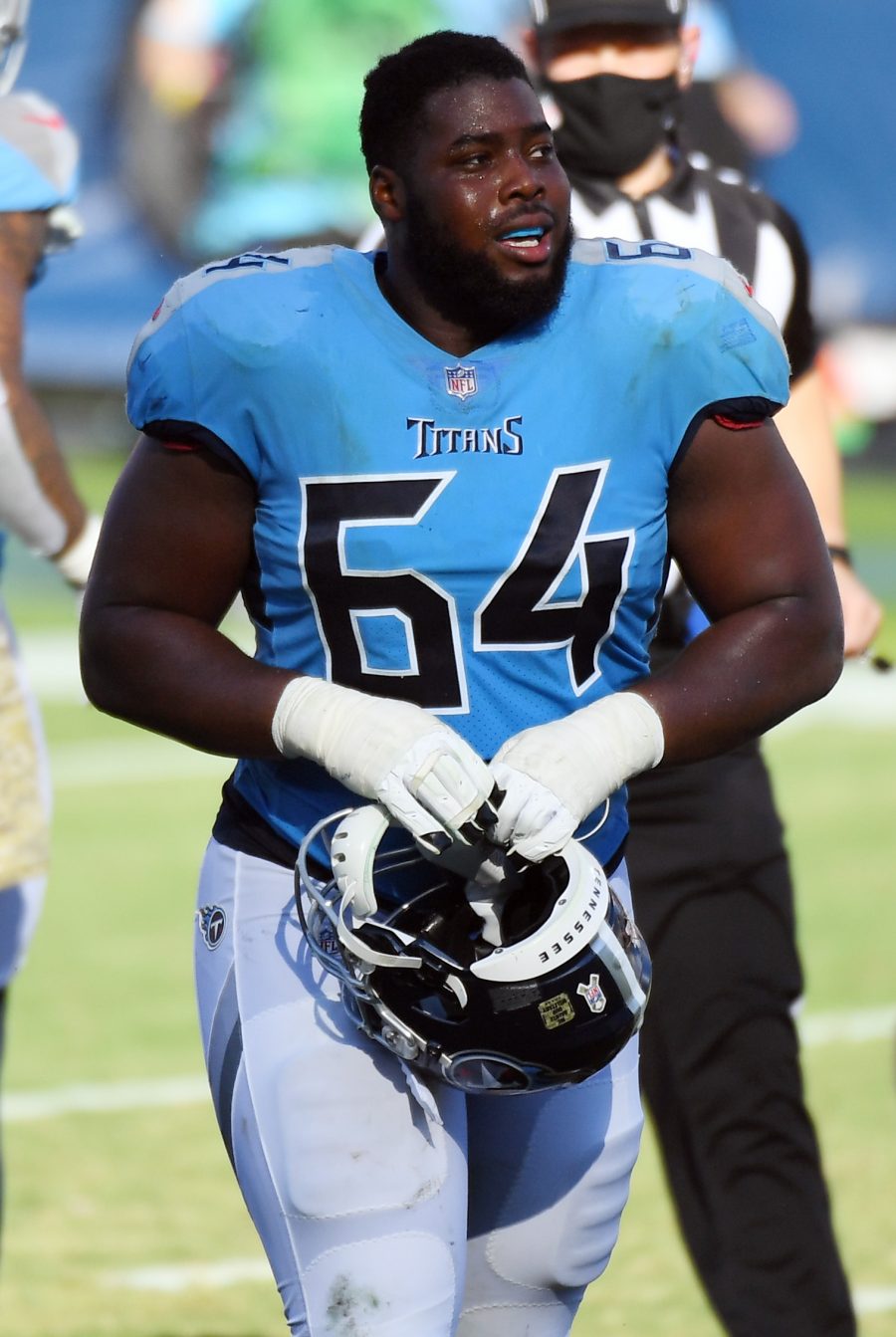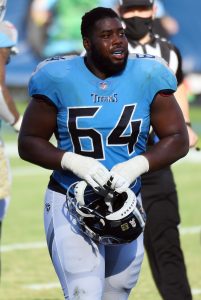 Tennessee did activate linebacker starter Zach Cunningham from IR, but the team will face Houston with numerous starters out of action. The Titans (7-7) are now just a half-game up on the Jaguars, who now control their own destiny in the division race.
One of Pro Football Focus' top 20 guards this season, Davis is playing on an expiring contract. The fourth-year blocker will be Tennessee's top 2023 free agent-to-be. Davis, 26, has been a key piece for the Titans since they drafted him in the 2019 third round. The Charlotte alum was a starter on both the Titan O-lines that helped Derrick Henry to rushing titles, and he stayed healthy for most of Tennessee's injury-riddled run to the AFC's No. 1 seed last season.
With Elgton Jenkins off the market, Davis' price could rise. Next year's guard market is not particularly deep, and with Jenkins having signed a four-year Packers extension, Davis will probably be the top prize. The Broncos' Dalton Risner and Cowboys' Connor McGovern will also generate extensive interest, but PFF has rated Davis as a top-25 guard in each of the past three seasons. As far back as the 2021 offseason, Davis has been rumored to be a coveted commodity on the market. His final two rookie-contract years have not changed that status.
The Titans' exclusive negotiating rights with Davis run up until March's legal tampering period. Because all O-linemen are grouped together under the franchise tag formula, guards are rarely tagged. It would cost the Titans roughly $18MM to cuff Davis with the tag. It is possible Davis has played his final down with Tennessee, as a new GM's arrival will add a major wrinkle into the franchise's upcoming offseason, but the team will surely place a high priority on Davis negotiations. While the Titans' A.J. Brown trade came to define their 2022 offseason, the period did include a Harold Landry deal — after the franchise tag deadline had passed.
A 2021 waiver claim from the Texans, Cunningham has been out since Week 9 with an elbow injury. Cunningham coming back will help the Titans' defense, but veteran Titans reporter Paul Kuharsky points out (via Twitter) 19 players who dressed for the team in Week 1 will not be in uniform Saturday. This comes a season after the Titans used an NFL-record 91 players. The Titans have one IR activation remaining; they also promoted offensive lineman Xavier Newman from their practice squad.