Seattle made one of the most impactful additions of the offseason along the defensive line when they signed Dre'Mont Jones in free agency. That pact marked the end of his time with the Broncos, the only team he had previously played for in the NFL.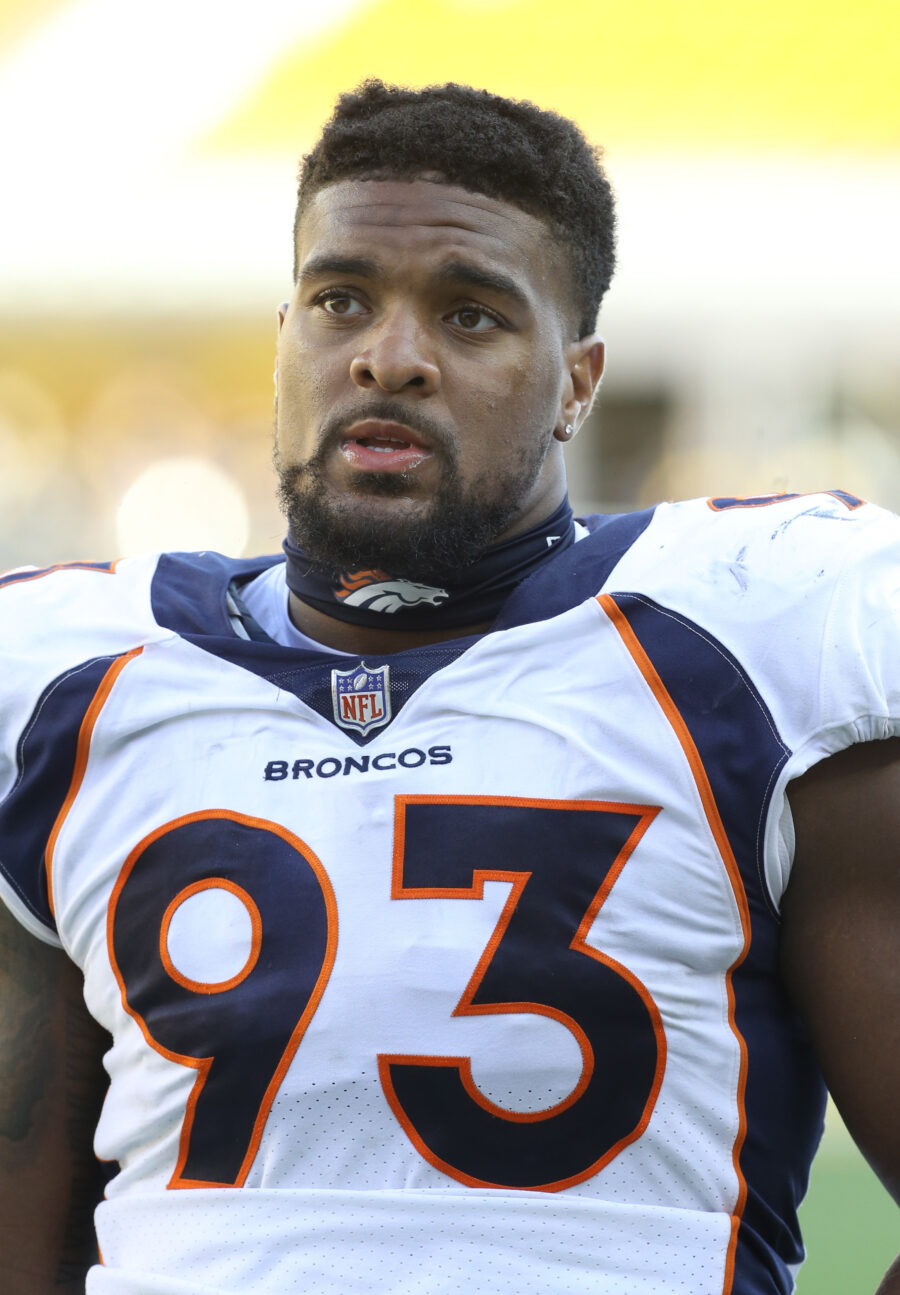 During his four-year tenure in the Mile High City, Jones established himself as a valued member of the team's strong defensive units. From 2020 on, he was a highly consistent factor in their interior pass-rush, notching 6.5, 5.5 and 6.5 sacks over that span. That, coupled with his age (26), made a new contract for him a priority on Denver's part heading into the offseason.
However, the former third-rounder ended up signing a three-year, $51MM deal with Seattle after it became clear Denver was headed in a different direction. The Broncos saw Jones' asking price as being too high, which led to the end of extension talks and his change of scenery. He spoke on the matter recently, indicating Seattle was more willing than Denver to make a sizeable financial commitment.
"I mean, they should have just traded me from the jump," Jones said in reference to the Broncos. "I was included in the [Russell Wilson] trade. Denver said no. And then, Denver kind of… I don't want to say that word – but Denver didn't pay me my proper respects" (h/t NFL.com's Kevin Patra).
The Broncos did indeed prefer to keep Jones out of the package they sent to Seattle for Wilson, instead including veteran Shelby Harris as part of their compensation. Since they weren't able to agree on a new deal with Jones, however, Denver pivoted to former Cardinal Zach Allen on a three-year pact worth $47.5MM. That figure not only comes marginally short of what Jones signed for, but it has also raised eyebrows around the league.
The Athletic's Mike Sando notes that many team executives were caught off guard by the AAV of $15.8MM Allen was able to secure on his Broncos pact (subscription required). The 25-year-old posted notable sack totals in only the past two seasons, but is regarded as being strong against the run as well. Still, Denver's investment in him carries some risk, and will no doubt be compared to the success (or lack thereof) Seattle is able to achieve with Jones now in the middle of their defensive front.