Sunday's game in London will provide Broncos head coach Nathaniel Hackett with another opportunity to quell concerns about his job status. General manager George Paton spoke in favor of keeping the rookie HC in his post yesterday; one of the team's owners echoed that sentiment when speaking publicly today.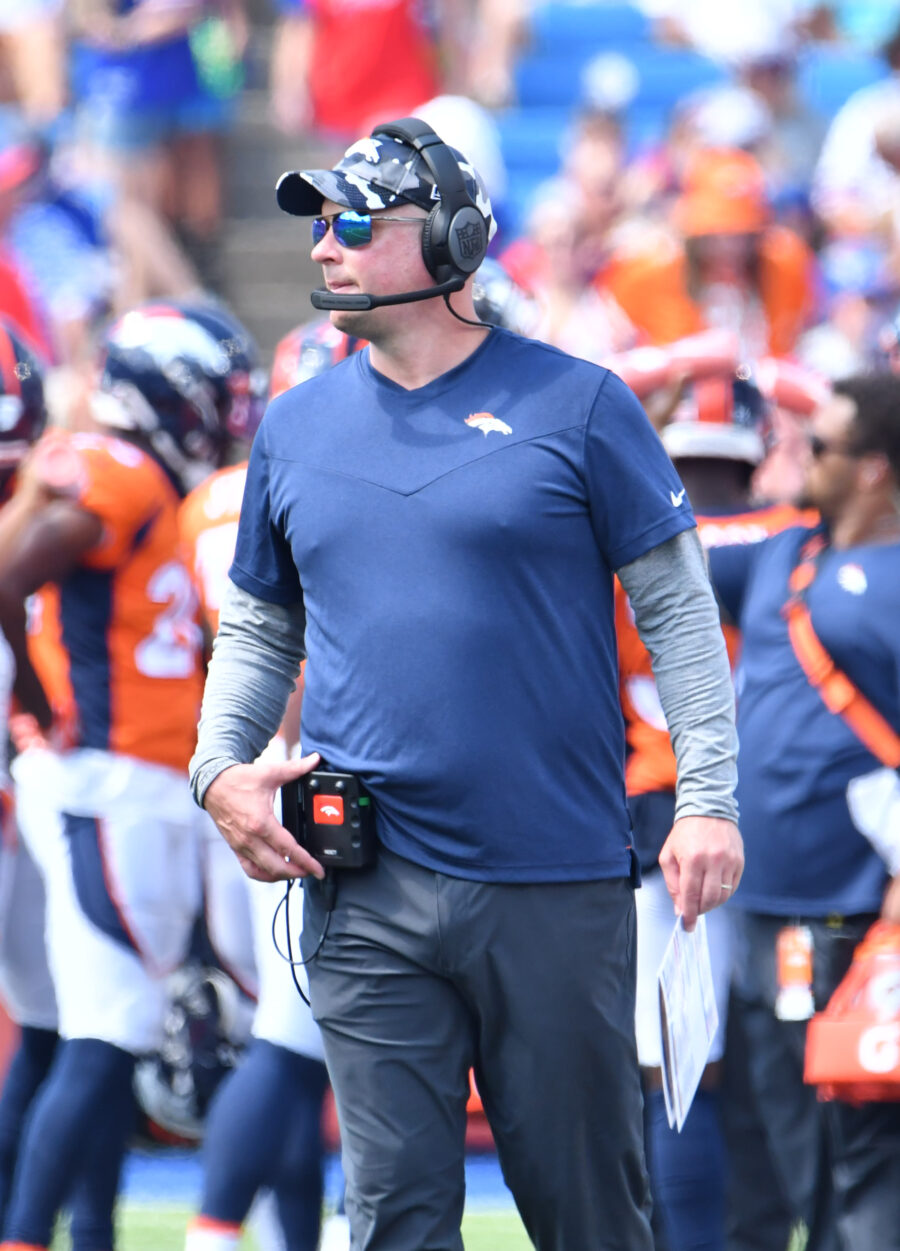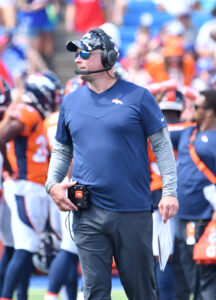 "I support Nathaniel and really want to see him succeed," Greg Penner said, via 9News' Mike Klis. "He's a first-time head coach. There's a lot of new things to get in place… But he knows we're not performing at the level we expect, but we've got high expectations for him in the second half."
Penner, the Broncos' CEO and a member of the Rob Walton-led group which purchased the team this summer, inherited Hackett as head coach. The 42-year-old has led an offense which has been severely underwhelming to date, and ranks last in the league in scoring. At 2-5, Denver has frequently been named as a potential seller at the trade deadline – a stark contrast to preseason expectations which counted the team among the AFC's contenders.
Much of the increase in optimism was tied, of course, to the acquisition of quarterback Russell Wilson. Before his regular season debut, a long-term deal had been agreed upon; Penner played a role in authorizing that $245MM extension. As he did with Hackett, the latter expressed confidence in a resurgence during the second half of the 2022 season when asked about the maligned passer.
"Russell's won a lot of games in the NFL," Penner said. "Russell knows how to win. The specifics on the contract area, that's a place where I do rely on George and his expertise. I think he is going to be a great quarterback for us."
While Penner declined to give a full vote of confidence to Hackett for the remainder of the season – a change in offensive play-caller has been thought to be on the table recently – his public support of the status quo on the sidelines is noteworthy. The team's performance on Sunday against the Jaguars could go a long way in determining how much of an appetite exists for changes affecting both the roster and coaching staff from the new personnel at the top of the organization.