The Browns' acquisition of Deshaun Watson was the most controversial storyline of the 2022 offseason, in no small part due to the nature of the contract he signed upon being traded to Cleveland. That five-year, $230MM deal was fully guaranteed, leading many to wonder if a new precedent had been set for high-end quarterbacks in future deals.
League owners were reportedly upset over the fact that Watson – given the legal battle he was facing at the time over allegations of sexual misconduct which ultimately led to an 11-game suspension to begin his Browns tenure – received such as deal far eclipsing even the one Kirk Cousins signed in Minnesota in 2018 (three years, $84MM) which was also fully guaranteed.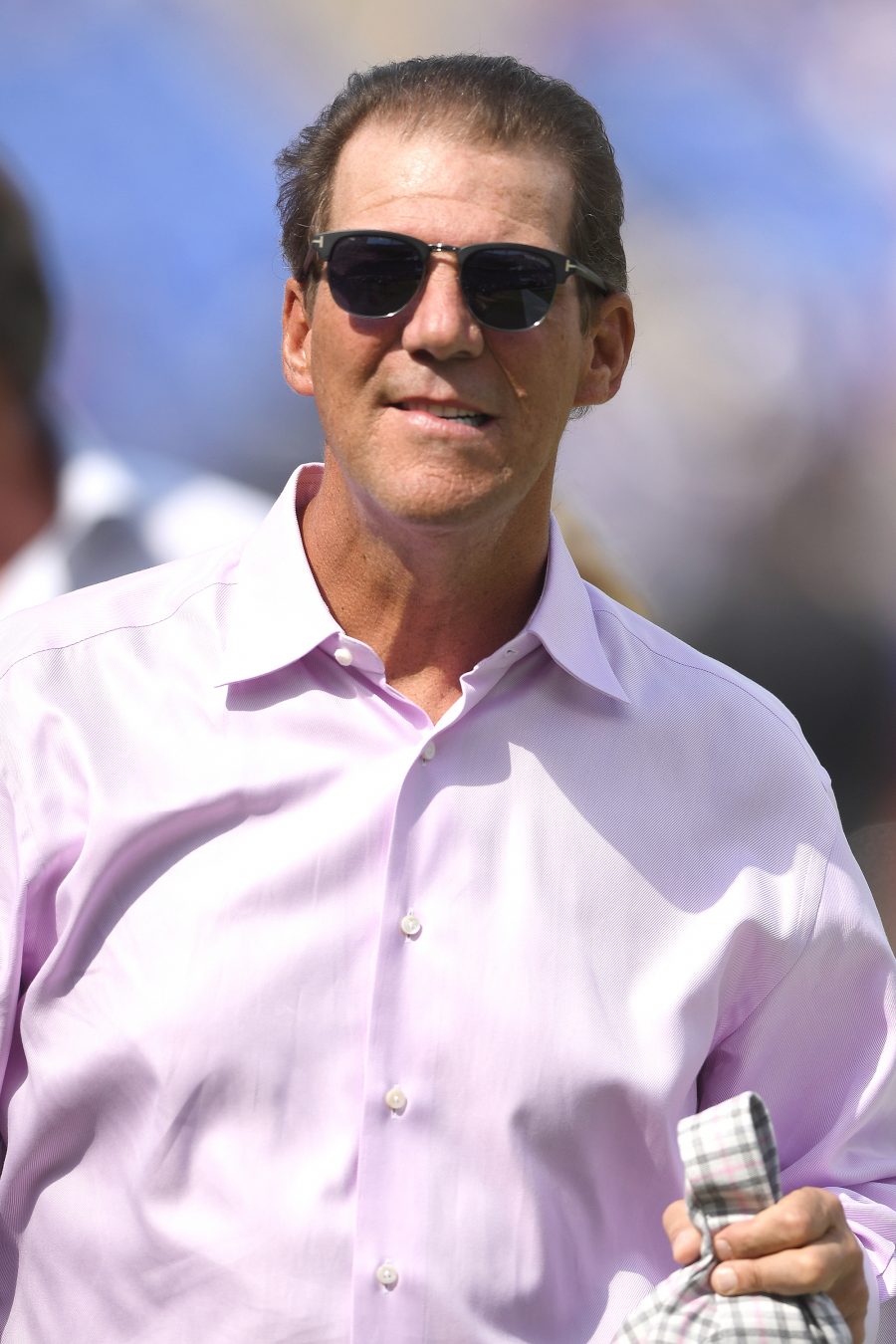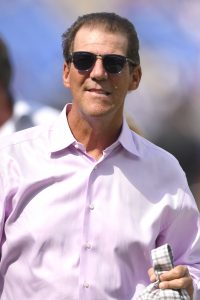 "It's like, 'Damn, I wish they hadn't guaranteed the whole contract.' I don't know that he should've been the first guy to get a fully guaranteed contract," Ravens owner Steve Bisciotti said in March. "To me, that's something that is groundbreaking, and it'll make negotiations harder with others."
Remarks such as those have led the NFLPA to accuse the league of collusion on the matter of full guarantees, as detailed by The Athletic's Kayln Kahler (subscription required). The union has filed a system arbitration proceeding which will be overseen by Christopher Droney (Twitter links via Mark Maske of the Washington Post). Such action will take place confidentially, which at this point obscures what direct evidence (if any) the NFLPA has to make its case.
In the months following the Watson deal, two mega-contracts were handed out: Kyler Murray's extension in Arizona (five years, $230.5MM), and Denver's long-term investment in Russell Wilson (five years, $245MM). While each pact contains sizeable guarantees, neither come near the figure the Browns handed Watson. As a result, it appeared that the league was making a concerted effort to distance themselves from Cleveland and make the Watson deal an outlier.
Per a league memo distributed to team owners and executives in the wake of the allegations, the NFLPA is arguing that "[t]he expectation was that fully guaranteed contracts would now become the competition driven norm for the top players in the League, including quarterbacks, negotiating new contracts," and that "NFL owners and/or League executives discussed not agreeing to any additional player contracts with fully guaranteed salaries" at the August owners meeting.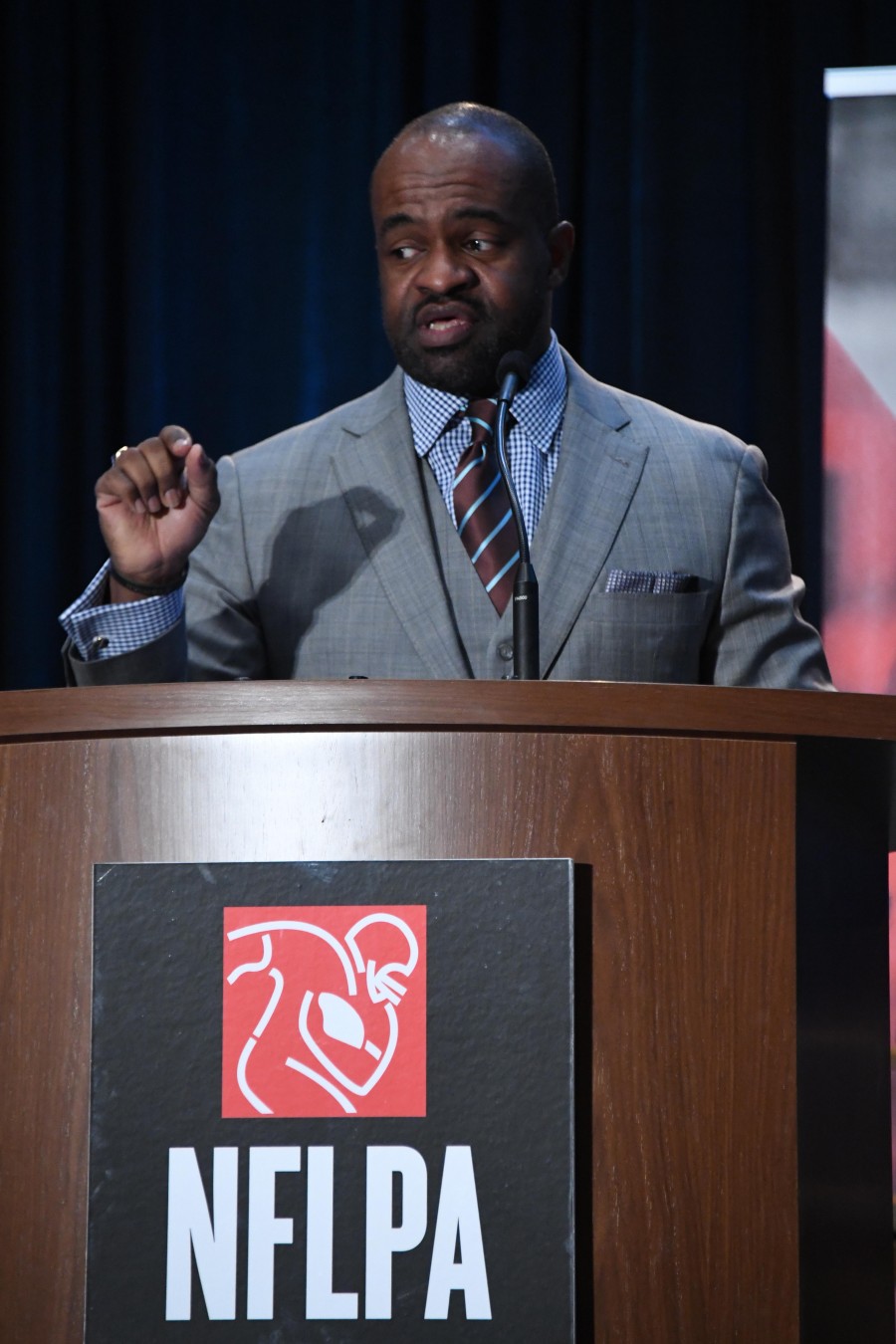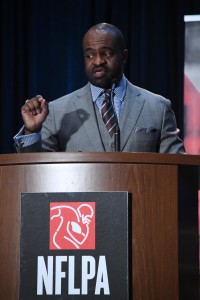 Most notably, the union is requesting that the arbitrator allow "certain quarterbacks who have been adversely affected by the collusive agreement" to exit their existing contracts. That could include passers like Murray and Wilson, but also Ravens QB Lamar Jackson. The latter is technically scheduled for free agency this coming offseason, but is universally expected to receive the franchise tag in the absence of a long-term deal. The sticking point in negotiations from the summer was the degree to which the Ravens would guarantee Jackson's second contract.
If successful, the union would achieve an entirely unprecedented feat in having existing contracts voided and/or damages awarded. For that reason (in addition to the lack of known concrete evidence in their case), Kahler's sources are highly skeptical that such action will take place. As one executive stressed, league owners remain adamant that the NFL does not follow other major North American sports leagues in guaranteeing player contracts in full across the board.
While this news is certainly noteworthy, it is not entirely surprising. While speaking to Mike Florio of Pro Football Talk last month, outgoing NFLPA executive director DeMaurice Smith spoke about the potential for legal action on the point of collusion.
"Sometimes your best evidence comes from people who make comments that look like they are careless but are actually rooted in something factual," he said against the backdrop of the league's fall meetings taking place. "I am being a little bit cagey, but anytime we see what has been occurring in the markets and we hear comments that validate those concerns, we have never shied away from exercising both our legal rights and our collective bargaining rights to protect our players and people shouldn't be surprised if something happens in the near future."
This represents the first formal collusion allegations since those made by Colin Kaepernick and Eric Reid in 2017 and 2018, respectively. They ultimately resulted in a 2019 settlement. The outcome of this process – which neither the league nor the union has commented on – will be worth monitoring as another offseason (and, therefore, a new crop of QBs eligible for monster extensions) draws near.
Follow @PFRumors