Connected to waiting until next year for a Russell Wilson extension, the Broncos instead are committing long-term to their new franchise quarterback now. The team reached an extension agreement with its recently acquired passer Thursday morning, Adam Schefter of ESPN.com reports (on Twitter).
Wilson is signing a five-year, $245MM deal that includes a whopping $165MM guaranteed. Despite his two Seahawks extensions coming ahead of his contract years, Wilson is committing with two years remaining on his previous deal. He is now signed through the 2028 season.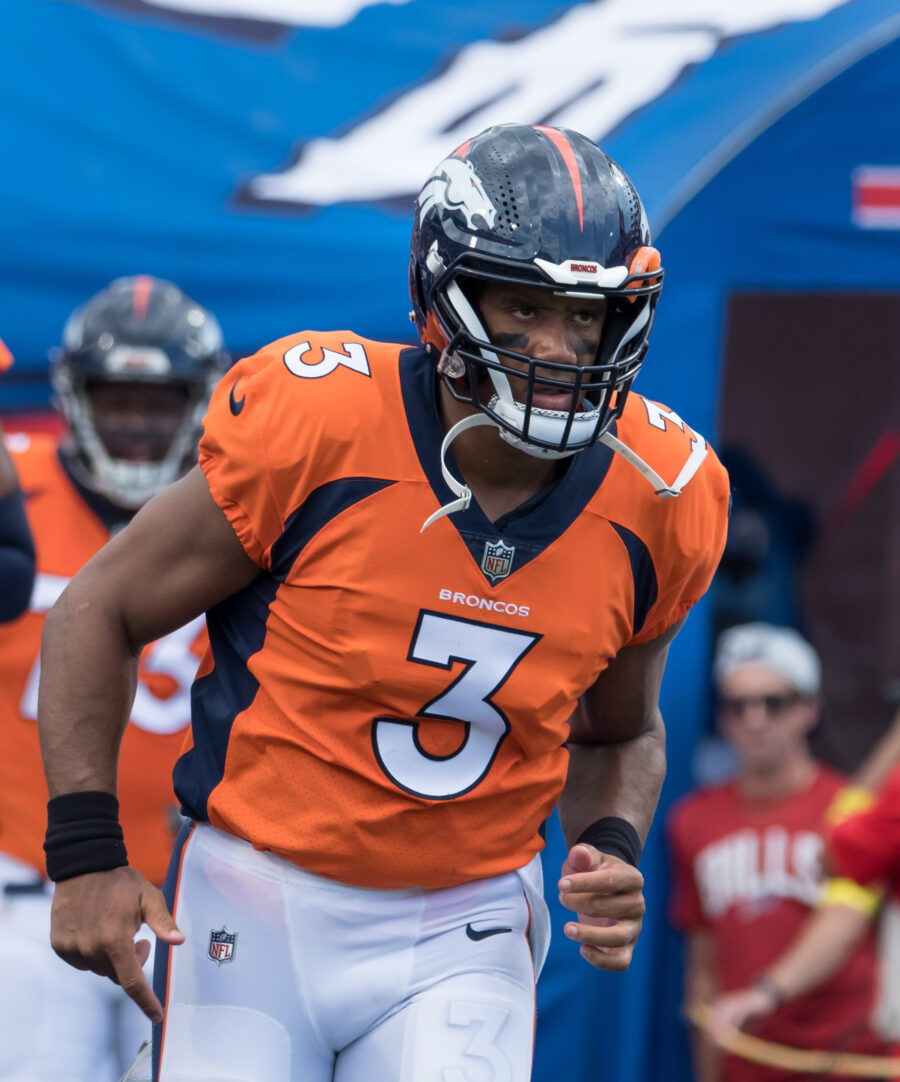 Earlier this summer, second-year Broncos GM George Paton did not indicate extension talks were taking place, but NFL.com's Ian Rapoport tweets the sides had been talking not too long after the blockbuster trade. The sides paused the talks as the Broncos' sale became finalized this summer, 9News' Mike Klis adds, noting Wilson agreed to this contract Wednesday night after attending a dinner with many of his new teammates. With the team's ownership matter finally resolved, Wilson is now locked in through his age-40 season.
The deal will pay Wilson $124MM over the first three years, Troy Renck of Denver7 tweets. Wilson's 2022 cashflow will spike from $24MM to $57MM, and NFL.com's Tom Pelissero adds (via Twitter) he will collect $85MM by 2023 — up from $51MM. This three-year payout looks to benefit the Broncos, who will have Wilson tied to nonguaranteed salaries from 2025-28. Of course, Wilson succeeding early on this contract could certainly prompt the sides to renegotiate down the line.
Although the guarantee figure is not believed to be what will be locked in at signing, per Mike Florio of Pro Football Talk (on Twitter), Wilson is now the league's second-highest-paid QB. This $49MM-per-year deal places the 11th-year veteran behind only Aaron Rodgers for AAV ($50.3MM). It marks a slightly bigger jump from Wilson's previous pact ($35MM per annum) compared to the raise he received in April 2019, illustrating where the QB market has gone and the Broncos' desire to have this rather important position solidified.
The Broncos acquired Wilson via one of the top trade packages in NFL history in March, sending the Seahawks two first-rounders and change to land the 33-year-old star. In the time since, Deshaun Watson and Kyler Murray signed monster extensions with their respective teams — respectively worth $46MM and $46.1MM on average. The Broncos also came under new ownership in the time since acquiring Wilson, and Rob Walton being by far the NFL's richest owner almost certainly came into play here. Wilson's extension is miles beyond where the Broncos have gone for a player previously. Their previous top QB commitment was five years and $96MM — for Peyton Manning in 2012.
Manning played four years on that deal, but in the years since the all-time great's retirement, the Broncos saw their inability to land a successor move them well off the competitive plane upon which they resided with Manning. Denver has missed the playoffs for six straight seasons and has not enjoyed a winning year since 2016. The team has started 11 quarterbacks since Super Bowl 50, including a different Week 1 passer from 2017-21 (Trevor Siemian, Case Keenum, Joe Flacco, Drew Lock, Teddy Bridgewater). The Broncos have not ranked in the top 16 in total offense since Manning's penultimate season (2014), either. This pattern, the trade capital the team sacrificed, the new QB market and Walton's arrival — after shattering the American sports record with a $4.65 billion bid — all worked in Wilson's favor.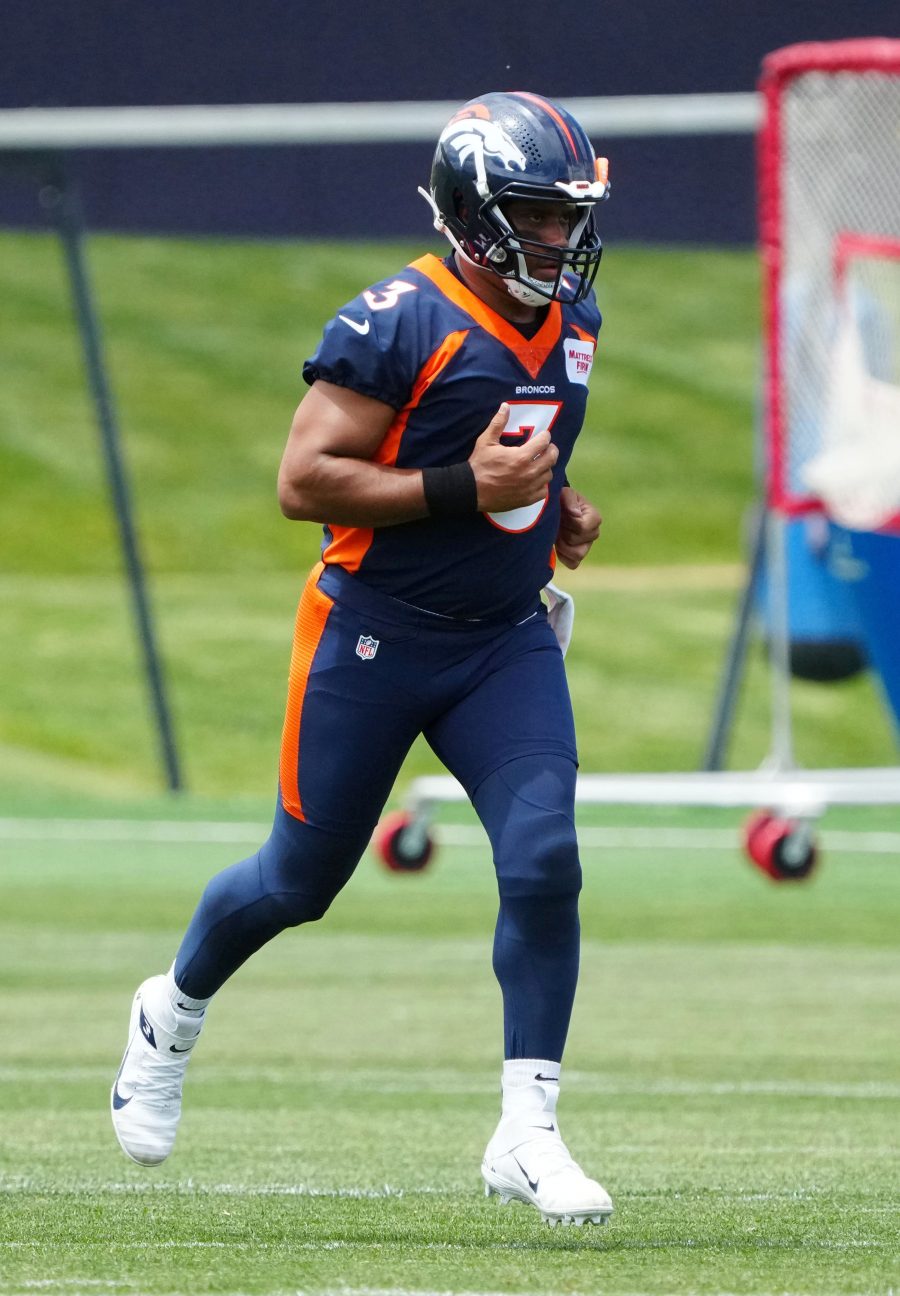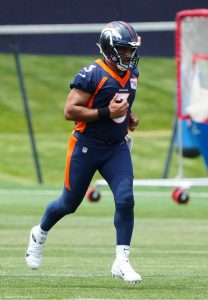 These factors could also have pushed Wilson to leverage the Broncos for a player-friendly deal that placed him atop the NFL salary hierarchy once again. His total guarantees do not approach Watson's, but they do surpass Murray's ($160MM). Murray and Wilson's extensions are moving the NFL away from the fully guaranteed agreement Watson signed with the Browns. Wilson's pact also ties him to the Broncos for longer than Watson's Browns accord or Rodgers' latest deal with Green Bay.
Unique circumstances surrounded Cleveland's decision to give Watson $230MM guaranteed at signing — a last-ditch heave to leapfrog NFC South teams in a complex trade derby — and teams are doing their best to make that contract an outlier. The structures of Wilson and Murray's contracts will play into the Ravens' Lamar Jackson negotiations. The Bengals and Chargers, who have their respective standout QBs set to become extension-eligible in 2023, will undoubtedly take notice as well.
The Broncos' commitment, of course, comes before Wilson has played in a game with his new team. The nine-time Pro Bowler sat out the preseason, joining most of the team's starters under new HC Nathaniel Hackett, and is coming off his first season in which an injury forced him to miss time. Wilson ruptured a tendon in his right middle finger, sidelining him for three games, in October 2021. After not looking himself in the games immediately following his return, Wilson played better down the stretch. The Seahawks still opted to reboot at season's end, concluding the most promising QB partnership in franchise history. Geno Smith is now in position to start against Wilson in Week 1, beating out Lock for the gig.
Part of the reason the Seahawks moved on after 10 seasons was a leeriness about going through more extension talks with Wilson. His 2015 ($21.9MM per year) and 2019 extensions came after weeks of back-and-forth. That contrasts from the low-key nature of Wilson's Broncos talks, but Denver is now the franchise paying the new market price. Seattle, after passing on deals for Baker Mayfield and Jimmy Garoppolo, will likely be linked to first-round passers come 2023.
Connected to a possible trade early during the 2021 offseason, Wilson did not include the Broncos on his initial destination list. The Bears, Cowboys, Saints and Raiders were on it. But Denver quietly surfaced as a potential landing spot late last year. And while other teams pursued Wilson this offseason — the Browns, Commanders, Eagles and Panthers, to name four — the two-time Super Bowl starter only ended up waiving his no-trade clause for the Broncos. Wilson has said he wants to play well into his 40s. He will now attempt to craft a memorable second act; the contract parameters are in place for him to do so.
Follow @PFRumors